Overland Park likes to hang on to hot days and warm nights until roughly September. As we anticipate Labor Day weekend, we've put together some fun things to do to round out the summer season and how to properly celebrate the three-day Labor Day weekend in OP.
So, take a well-deserved break and get out outside! Send summer off in any way you choose with the following activities and events:
The end-of-summer is the Arboretum at its prime. Marvel at the beauty and variety of greens at the Overland Park Arboretum and Botanical Gardens, a 300-acre destination open year-round. Whether you crave a quiet, reflective stroll through one of the Arboretum's gardens with over 80 species of plants to view or if you bring the kids to explore the train garden, you'll be sure feel away from it all. One of the most popular gardens is the Monet Garden, a meticulously maintained cooperative effort between the Arboretum and Johnson County Extension Master Gardeners. The garden is modeled after Monet's famous garden in Giverny, France, and includes a gracefully arched bridge that's painted in the signature Monet green.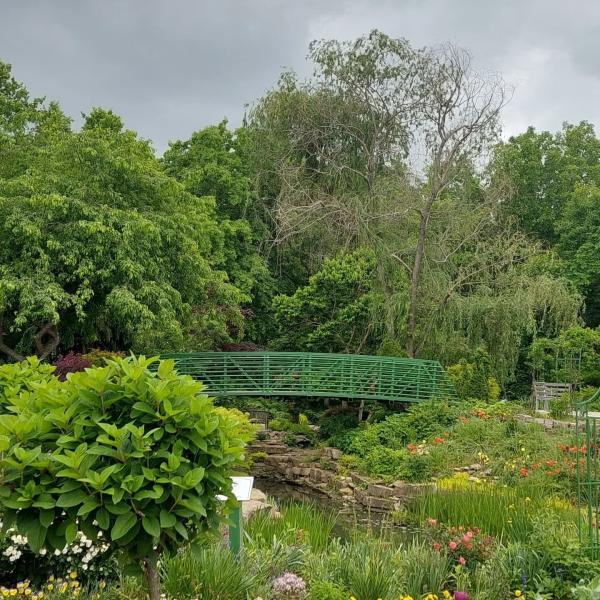 Head to the Aubrey Vineyards to enjoy a wine tasting where the wine is made. You won't miss the red barn tasting room, located on the winery's property. Aubrey Vineyards will frequently have live bands and entertainment on the patio. You can purchase bottles to-go, and you can also find Aubrey Vineyards wine around town too. It's the perfect spot to hold on to summer just as you're letting fall in. Aubrey Vineyards will have live music on Thursday, September 1st featuring Mickey Needleman and Q39 Barbecue. And Joel McNulty on Friday, September 2nd.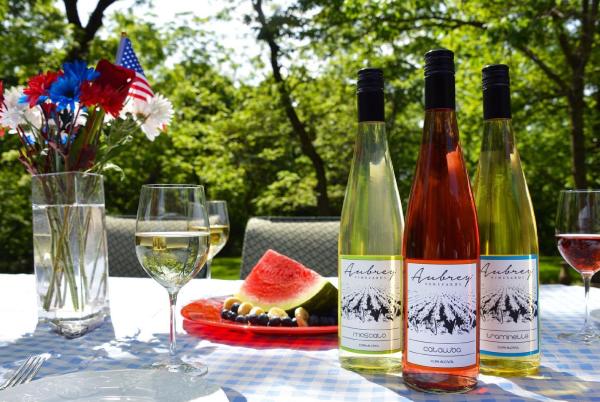 Welcome to your happy place! No matter what temperature it is outside, it's always a nice temperature inside at Craft Putt. Craft Putt is a locally-owned mini golf and tap house. The 9,000 square foot space features a custom design 10-hole indoor mini golf course, 24 local beers on tap, handcrafted cocktails, deluxe handheld food bites, and one-of-a-kind mini golf-themed games.
The Sunflower State is in full bloom over Labor Day Weekend! Sunflowers bloom for approximately a week before being harvested for seeds. The Grinter Family generously opens up their 40-acre sunflower farm to the public for family photos or just an opportunity to sit in peace as the giant sunflowers trace the route of the sun in the sky. There is free admission to the Sunflower Farm but you can leave a tip for the family. It's a great photo experience and truly something you'll remember. The Grinter Farm is located near Lawrence, Kansas. Please check the Grinter's family Facebook page for general rules regarding their private property. 
Grinter Farms is located at: 24154 Stillwell Rd, Lawrence, KS 66044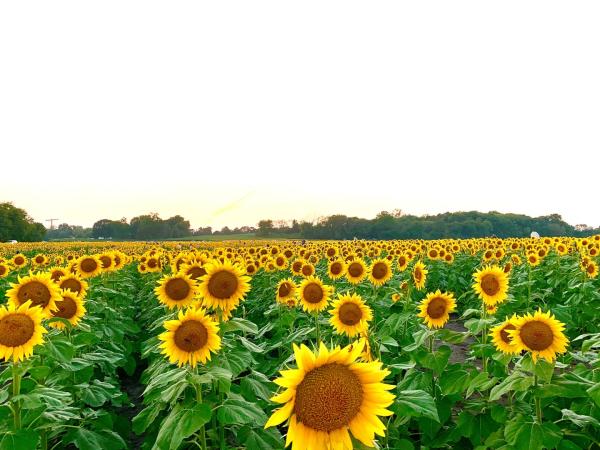 Labor Day Weekend at Chicken N Pickle
Labor Day Weekend doesn't stop Chicken N Pickle! Chicken N Pickle is an indoor/outdoor entertainment complex. Bring the family for dining, pickleball courts, bocce ball and shuffleboard courts, an outdoor game yard, and a game room with ping pong and TV screens. 
Chicken and Pickle has a full schedule the whole weekend! And the best part -- it's all FREE!
Saturday, September 4th:
Catch LIVE MUSIC from 6:00 pm to 9:00 pm with Steven Stewart 
Sunday, September 5th:
Bingo and Brunch at 10:00 am
Monday, September 6th:
Monday Trivia with Geeks Who Drink starting at 7 pm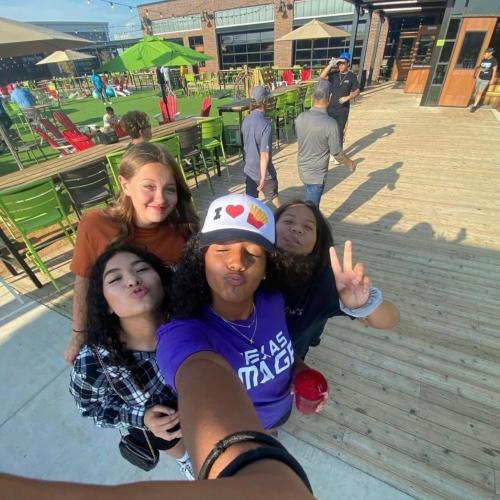 The Light up the Lawn Concert at the Nerman
Enjoy Victor and Penny swing-infused folk-jazz rooted in the riff-driven Kansas City style. Join Midwest Trust Center on Friday, September 2nd for the 2022 Light Up the Lawn Concert Series featuring some of the best live music Overland Park and Kansas City has to offer. Bring your blankets, lawn chairs and picnic baskets (no alcohol) for the concert! No reservations are required and it's FREE!
Victor and Penny were Named "Best Folk Ensemble 2015" by the KC Pitch, "Standout Concert of the Year" by the Joplin Globe and four-time Folk Alliance International official showcase artists, Victor & Penny are Jeff Freling (Blue Man Group, Chicago) and Erin McGrane (George Clooney's "Up in the Air" and cabaret troupe Alacartoona).
Make a weekend of it and check out The Nerman Museum of Contemporary Art while you're on the Johnson County Community College's campus. There are two exhibits featured -- Zigmunds Priede: Aggregates of Time and Pushing Paper. The Nerman is closed on Monday.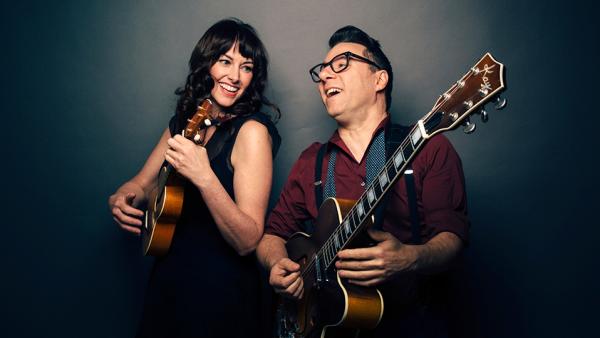 Disney's Freaky Friday at The New Theatre & Restaurant
Catch dinner and a show this weekend! The New Theatre & Restaurant features a new musical adaptation of the beloved novel and the hit Disney film, Freaky Friday. It's a heartfelt, comedic, and unexpectedly emotional update on the American classic. When an overworked mother and her teenage daughter magically swap bodies, they have just one day to put things right again. By spending a day in each other's shoes, Katherine and Ellie come to appreciate one another's struggles, learn self-acceptance, and realize the immeasurable love and mutual respect that bond a mother and daughter. Shows run Friday, Saturday, and Sunday. There are no shows on Labor Day.
Evening: Dinner begins at 6:30 pm; Show begins 7:35 pm
Saturday and Sunday Matinee: Lunch begins 12:15 pm; Show begins 1:15 pm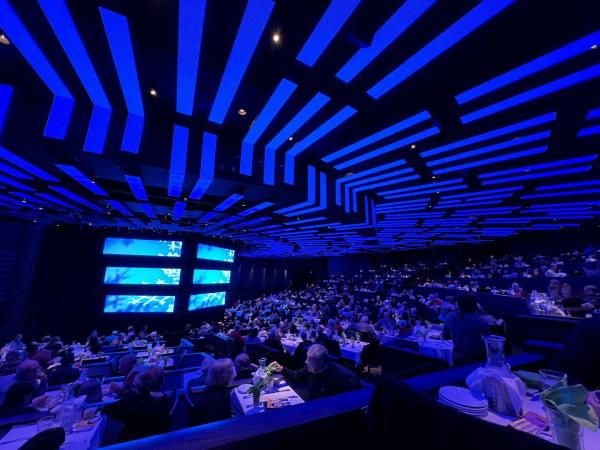 Just outside Overland Park
Check out other Labor Day events around OP!
Crown Center Plaza in Kansas City is hosting KC Irish Fest. This is an Irish, Labor Day Weekend tradition in Kansas City. Join the fun with music and entertainment to celebrate Irish Celtic culture. There will be live bands, workshops, and comedy shows. Bring the kids too! There's a giant kids' area with lots of family fun! The KC Irish Fest begins at 5 pm on Friday, the 2nd, and runs until 11 pm on Sunday night.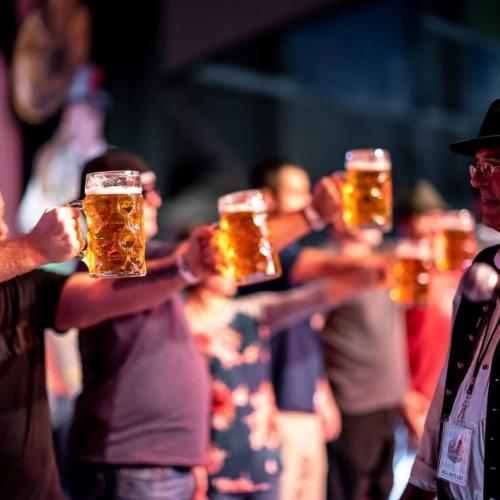 Celebrate the end of summer at the KC Airshow at the New Century AirCenter in Gardner, Kansas between September 3rd and 4th to see an amazing show. The Garmin KC Air Show will feature the U.S. Air Force Thunderbirds for the U.S. Air Force's 75th anniversary. This is KC's biggest end-of-summer party is scheduled for September 3-4, 2022 at New Century AirCenter. The kids will enjoy exhibits such as sitting inside a Top Gun F-8 and getting hands-on STEM career exploration in aviation.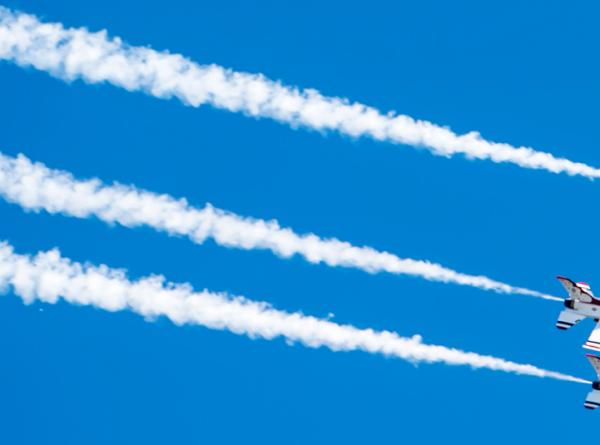 Huzzah! The KC Ren Fest opens Labor Day weekend and runs for seven weeks through fall. The KC Ren Fest is located in Bonner Springs, Kansas. Bring the kids and experience medieval lore featuring daily jousts, a marketplace, fair food, family-friendly activities, and home to the infamous turkey leg.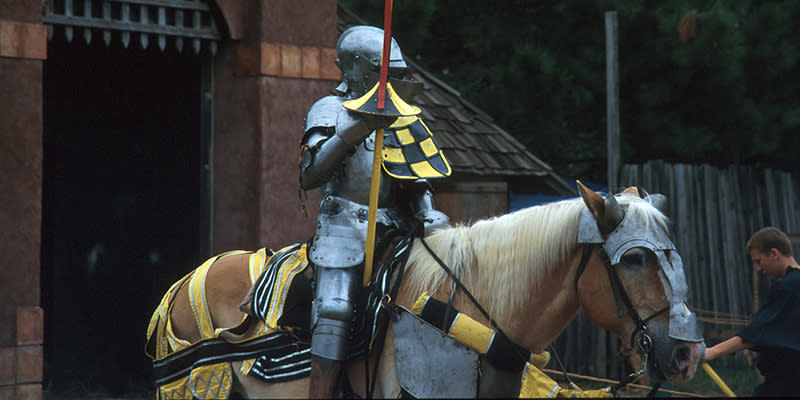 We uncover the best experiences and flavors in Overland Park and deliver them directly to your inbox! Sign up for Let's Go OP, our monthly insiders email.