The Instagram fans have spoken. Overland Park knows sweet treats.
McLain's Market is celebrating its first Munch Madness Championship after beating The Peanut on Santa Fe in a head-to-head battle. McLain's big win comes after its runner-up title in the 2021 Munch Madness, losing to Q39. It's McLain's turn to wear the crown, dominating the field of 64 restaurants to earn the bragging rights to "best restaurant in Overland Park."
The 2022 Munch Madness began with four divisions: Sweets, Coffee/Tea, International, and Bar & Grill. The votes are in! Find out who won each division and then make sure you hit up every restaurant on our curated list! You know, just make sure.
Sweets Winner: McLain's Market
McLain's Market is a sister concept to the original 1945 McLain's Bakery in Waldo. It's one of Overland Park's favorite patio spots where you'll find delicious pastries and cookies from the original bakery. McLain's Market is also a local coffee shop with options for breakfast and lunch. It's also a great place to grab a cocktail and a cupcake during happy hour.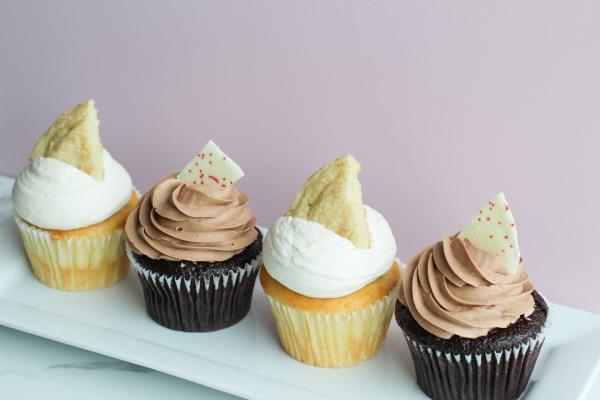 Sweets Runner-Ups:
Sheridan's Frozen Custard
Creative Culture
Bar and Grill Winner: The Peanut on Santa Fe
The Peanut on Santa Fe in Downtown Overland Park is home to one menu item that may have just given them the crown -- the wings. The wings are huge. They are messy, and they are delicious. The combination of a crunchy exterior and a peppery flavor are sure to leave wing aficionados and buffalo wing beginners alike licking their fingers and advancing The Peanut in the Munch Madness tournament.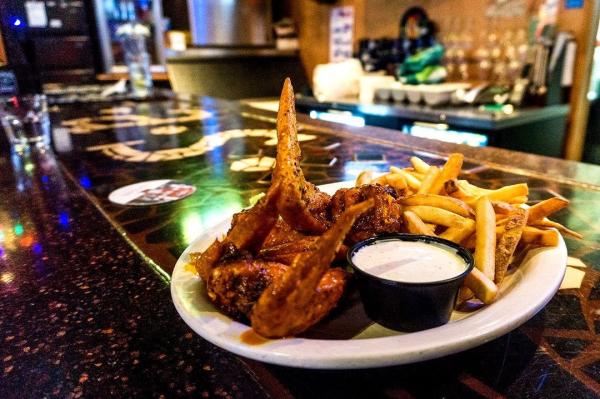 Bar and Grill Runner-Ups:
Gametime District
Coffee / Tea Winner: Brew Haha Coffeehouse
Brew Haha Coffeehouse is one of those coffeehouses that has endless comfortable nooks to sit and enjoy a great cup of coffee or espresso. The regulars rave about their cold brew so make sure you order that too! Since July of 2019, it has served more than 65,000 customers so it's not a shock Brew Haha take the coffee bean crown here.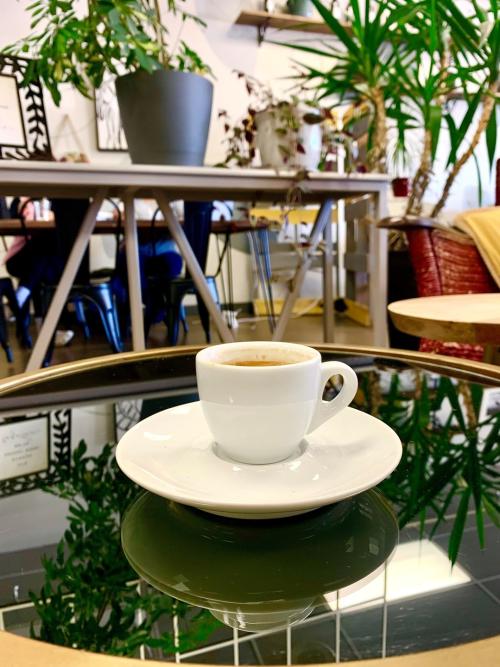 Coffee / Tea Runner-Ups:
Cafe Equinox (inside Family Tree Nursery)
The Wild Way
ChaTime Tea
Ginna's Cafe (inside Scheels)
International Winner: Bo Lings Chinese Restaurant
Bo Lings Chinese Restaurant has been serving Kansas City diners since 1981. The Ng family treats guests as if they were family while continuing to support their community. Their recipes have been passed down from past generations with tastes from the homeland straight to Overland Park.
International Runner-Ups:
Garozzo's Italian
Anousone (inside Strang Hall)
Need more things to do in OP? Sign up for Let's Go OP, our monthly insiders email. We uncover the best experiences and flavors in Overland Park and deliver them directly to your inbox.