As the heat backs off and everyone starts to cozy up, Overland Park offers a host of options for a great fall date. Dinner and a movie is always nice but so are some friendly competition or seriously beautiful photo backdrops.
It says it all on the sign: Craft Putt is your happy place in Overland Park. Craft Putt is a super cute, indoor, miniature golf that has 10 unique holes of golf, plus a couple of putting spaces. And you get a taste of the best of Kansas City's craft beer scene - there are 24 rotating craft beers on tap and all the beers are local. If you or your date are not into beer – there are handcrafted cocktails with local spirits on the menu as well. I suggest the KC Old Fashioned or the Bill Murray (yes, that Bill Murray).
You can easily make this spot a double date, too. So, bring on the competition! You can play up to a group of five. It took about 30 minutes or so to do all 10 holes, but you could easily spend a couple of hours there putting and drinking. Whether it's your first date, a girlfriends' date, a bro date, or even a parent-kid date, go ahead – date a-round.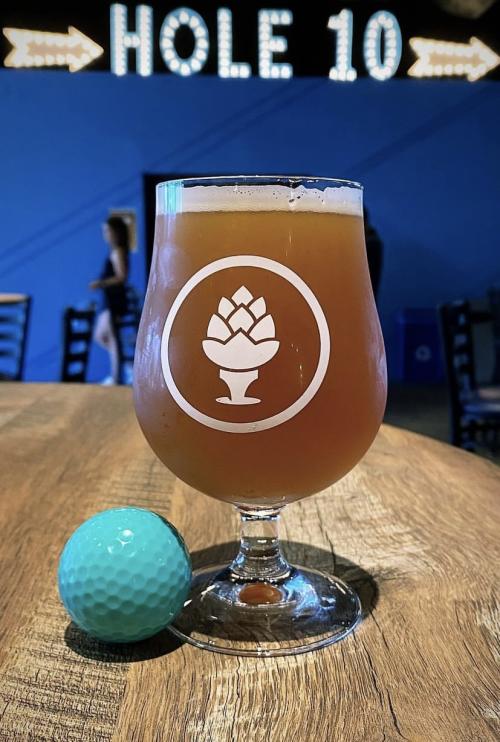 They say the stomach is the way to the heart so this is a must-try date. The Culinary Center of Kansas City holds hundreds of culinary classes each year. Classes are taught by seasoned chefs from around Kansas City. Whether you're new to cooking or want to teach your partner some cooking tips by a pro, classes are hands-on and entertaining. The classes cover a range of dishes and hands-on techniques: Knife Skills 101, Seasonal Pies or The Art of Making Gnocchi are a few examples.
You can also opt for a watch-and-learn from a top chef such as Award-Winning Chef Jesse Vega. In this style of class, you watch the chef prepare everything from appetizers to the main course to the dessert. The class in interactive and you're free to ask the chef as many questions about cooking. You're also sent home with all the recipes. You definitely will not leave hungry. Everything is served to you. You might even need a to-go container.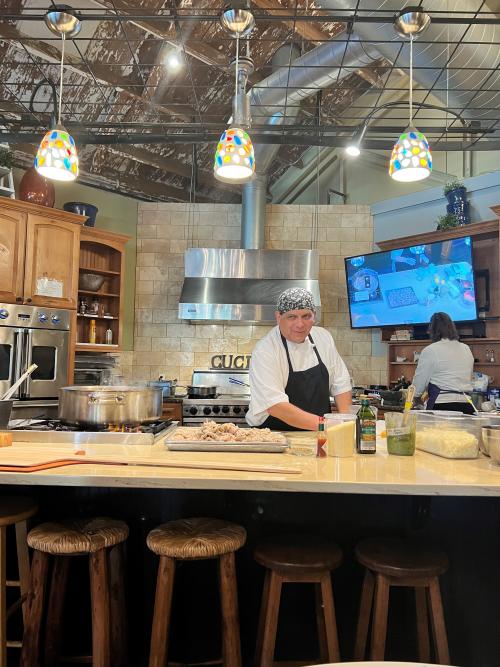 It's a Napa-date in Overland Park! You won't miss Aubrey Vineyards wine tasting room as you're pulling up to the vineyard. It's a gorgeous red barn that is photo-ready for your wine tastings. Aubrey Vineyards offers over 15 styles of wine for you to try. Sit back and enjoy the beauty of picturesque Overland Park. Walk-ins are welcome or you can reserve one of their three patios for a 2-hour reservation time. The Vineyard Tasting Room offers live music every Thursday from 5:30 - 7:30 pm. Food trucks and other pop-ups are available at special events throughout the season so be sure to check out their event page. 
Bottles are available to take home to keep that date going.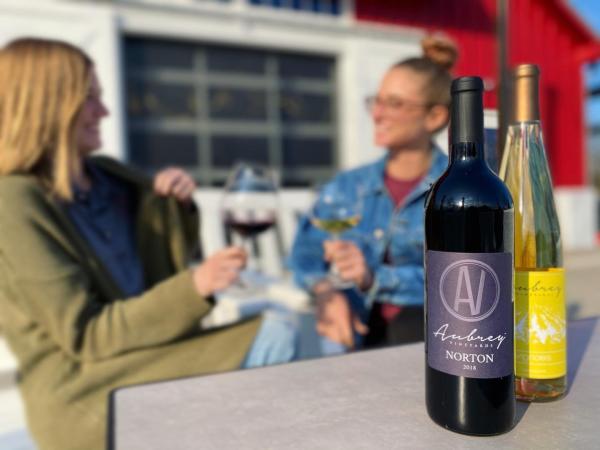 Got a competitive streak? Chicken N Pickle is a date night you need to check off your list. Pickleball is the fastest growing sport in America. Chicken N Pickle has six indoor pickleball courts, two outdoor courts, and two outdoor covered courts. No matter what the weather is, you can get a quick game or two in.
This entertainment complex includes a casual, chef-driven restaurant and sports bar. You'll find craft beer from local breweries that are always on-tap, along with international favorites and specialty cocktails. Outside you'll find, along with pickleball courts, a variety of yard games and enough space to kick back and relax with your favorite date. The yard has Adirondack chairs on turf in the summer and turns into an ice rink in the winter.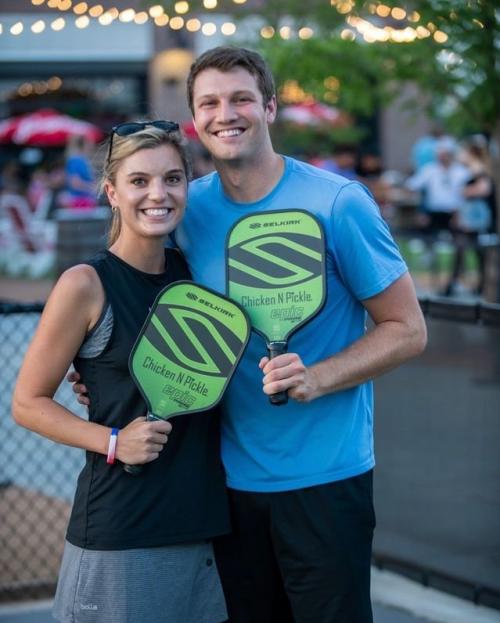 Hopeless romantics! This fall date is for you. See Overland Park from a breathtaking view few get to see – floating above in a hot air balloon. Old World Balloonery offers private flights or they will carry up to six passengers plus a pilot. After your flight you will enjoy champagne and either a continental breakfast or a sunset snack while the crew packs up the balloon. You will be presented with a First-Time Flyers certificate.
Flights are scheduled at sunrise and just before sunset because that is when the winds are the calmest. The temperature does not change much from the ground to the peak altitude. You will fly anywhere from tree-top level to several thousand feet. Old World Balloonery is definitely a date night you won't forget.
We uncover the best experiences and flavors in Overland Park and deliver them directly to your inbox! Sign up for Let's Go OP, our monthly insiders email.