Whether your child's position is forward on a soccer field or middle hitter on a volleyball court, we know that your position as the traveling "No. 1 Fan" is an important one. We think you deserve to have a little fun on this sports trip, too!

Luckily, Overland Park knows parents needs to have a little fun too.
 
Pre-Game: Brunch before the buzzer
Rise and shine—it's game day and your little MVP will need you at your best on the sidelines. Fuel up with the Yard Bird (hand-breaded fried chicken breast in between biscuits covered in gravy) or a Ranchero omelet at Big Biscuit in Overland Park. Do not, we repeat, DO NOT leave without sampling the signature Sticky Biscuit—served plain or loaded with raisins, cranberries, and candied pecans. In a rush, no problem. Check out DOP donuts, an outdoor donut shop in Downtown Overland Park.

Halftime: Get up to stretch and grab a snack
Long tournament days can be tedious for the non-players. We're looking at the one stuck on mom's hip. Keep them amused for hours with a stop at Deanna Rose Children's Farmstead in Overland Park. You can feed baby goats! And not far away is Tad's Shaved Ice with 100 different flavors.
Halftime: Sneak Away to Shop
Turn halftime into a time-out for Mom and browse one-of-a-kind finds and chic boutique apparel at Threshing Bee in Overland Park's vibrant Prairiefire district. Nordstrom Rack, also in Overland Park, is your go-to for budget-friendly fashionable finds.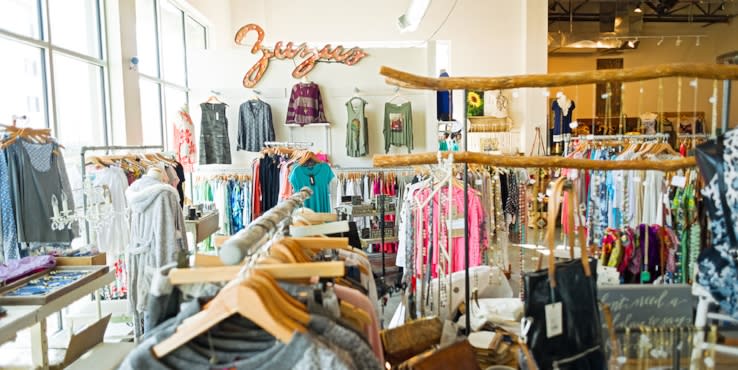 Game Over: Reward your MVP
Once the clock hits double zero, celebrate your All Star's effort with a fun Overland Park trip souvenir. Take your whole team to Fat Brain Toys in Overland Park's Prairiefire district. This boutique shop offers toys for all ages, most of them made in America and all designed to "expand the mind." Right down the street is Scheels where your kiddo can pick out his or her favorite sports team's jersey and then take a victory lap on the gigantic indoor Ferris wheel.
 
Have a great time in Overland Park! Parents -- you're the real MVPs!
Do you still need more to fill your time with the kids? Here are some kid-friendly activities in Overland Park to be sure to check out. BUT, if you have more time for yourself, you will want to see all of the shopping options in Overland Park.