Where to Find the Best Biscuits and Gravy in Overland Park
Biscuits and Gravy, a.k.a. B's and G's, a.k.a. the best breakfast food ever known.We are here to tell you where you can find the best biscuits and gravy in OP.  We have spent a lot of time refining our palate, so much so, that we can finally call ourselves aficionados. Mind you, this is completely self-proclaimed.
After extensive research, we have landed on the top 4 places you can get biscuits and gravy in Overland Park. Whether you are in town for a day, a week, or you call Overland Park home, you need to add these four places to the top of your food list.
The Contenders
There are definitely more than four options for biscuits and gravy in Overland Park, but these four stood out from the crowd as some of the best in OP.
And The Winner Is
We couldn't just leave you hanging without letting you know our favorite.
The unofficial best biscuits and gravy in Overland Park goes to the Glazed & Gravy from Doughnut Lounge.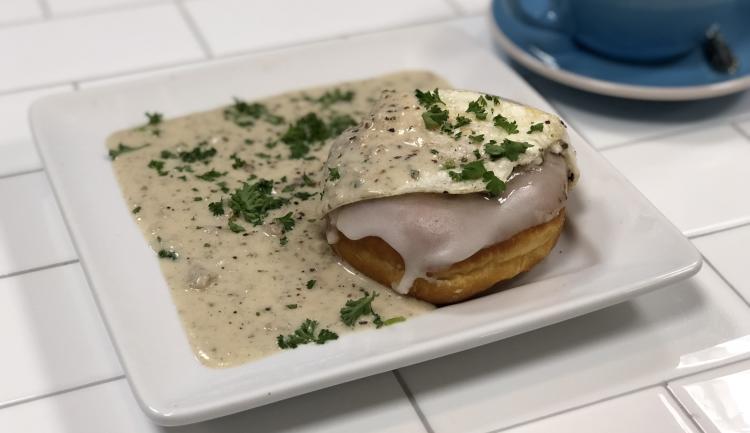 This Overland Park newcomer stood out from the crowd with their own spin on a classic. What makes this so special? Doughnut Lounge doesn't use a biscuit. They have taken their classic glazed doughnut, covered it with their house-made gravy, topped it with an over easy egg, and sprinkled with fresh parsley.
Only two words can describe this dish. Game Changer. The sweetness of the glazed doughnut paired with the savory sausage gravy is an experience that everyone needs to try at least once.
Unfortunately Doughnut Lounge has recently closed. Be the judge and let us know who should be crowned the new winner.
Biscuits and Gravy not your cup of tea? See some other top brunch spots across KC|OP.
Continue Reading The Best of OP Blog Series