The way I see it, there are three sure signs Thanksgiving has arrived: 1) a food coma-inducing amount of turkey around the house, 2) the Thursday newspaper overflowing with Black Friday ads, 3) my phone dinging with texts from high school friends wanting to catch up while everyone's in town for the holiday.

Rather than reconvening at the same old hangout, we challenge your group to get creative with this year's meet up. Whether your squad is up for an activity-focused get together or simply reconnecting over a few rounds of beer, KC|OP has a mini reunion spot to match.
Hands-on Hangouts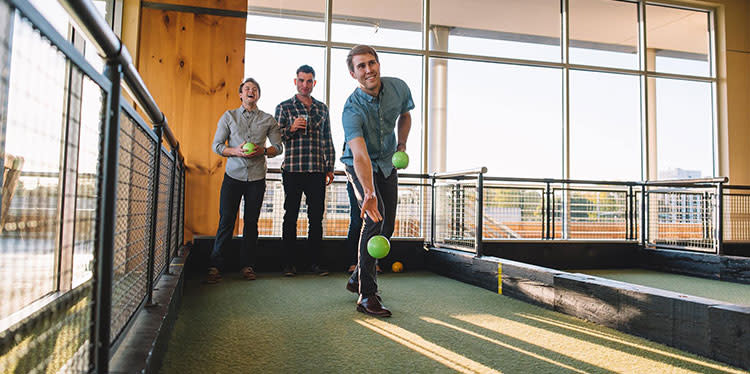 Add a little competition to your catch up at Topgolf where dartboard-like targets and a driving range combine to make a high-tech golf game. Loser buys a round of injectable donut holes for the group!  Or break out of your comfort zones with a friendly game of axe throwing at Bury the Hatchet. No prior experience needed—each two-hour reservation includes a 15-minute training session designed to help even the most inexperienced novice hit a bullseye or two. For a more traditional group outing, head to Pinstripes in the Prairiefire district and reconnect over classics like bowling and bocce.
Mealtime Catch Up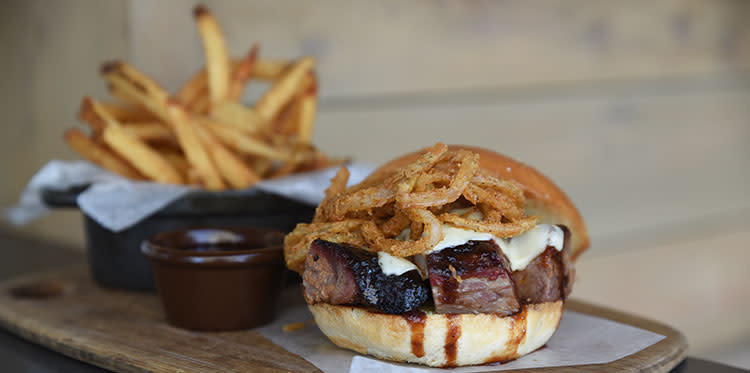 If you prefer to answer questions like, "Where are you working these days?" and "How old are your kids again?" over a hot meal, give one of these group-friendly eateries a try. Divide and conquer on a couple specialty pizzas at the new Martin City Pizza & Taproom in Overland Park.  The "Philly Cheesesteak" and "Thai Chicken" pies are sure crowd pleasers according to Yelp. Or veg out Tex-Mex style at Chuy's. Nothing warms one up on a cold November day like a spicy Chile relleno (battered and fried, of course). If your group is nostalgic for a Midwest classic, look no further than Q39, home of the fan-favorite "Mr. Burns" burnt end sandwich.
Just Drinks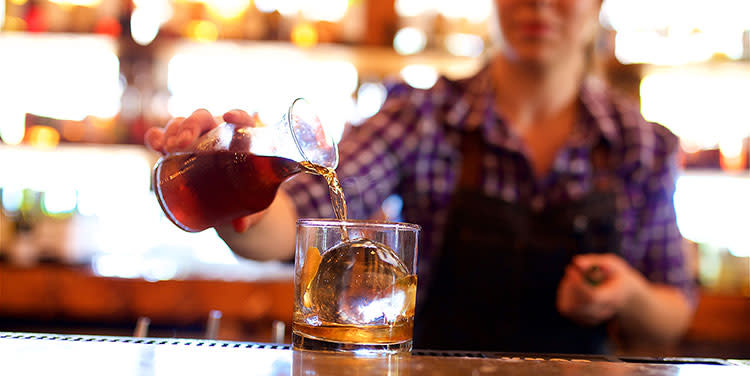 Bundle up and "Cheers!" to old friends around the fire pit on the patio at Rye Leawood. Original cocktails like the Boulevardier—rye whiskey, aperol, vermouth rouge and orange bitters—elevate this happy hour hotspot beyond the average bar hangout. Or abide by the old saying: "When in Rome, do as the Romans do" and drink locally-brewed beer at Brew Lab in Downtown Overland Park. If your group prefers pinot over pale ale, check out Louie's Wine Dive where the always-changing "Wine Board" features hard-to-find, unique selections.