Fall in Overland Park means flannel shirts, hoodies, pumpkin spice lattes, and festivals. Check out this list of some of the most fun festivals, events, and activities going on this fall in Overland Park. Now break out your phone and start adding these fall things to your calendar.
KC Fashion Week | September 22nd – September 25th
Start off your Fall by checking out some of the hottest fashion trends from local and regional designers at Kansas City Fashion Week's Fall/Winter 2021 show. The shows run September 22-25, 2021 at Oak Park Mall in Overland Park.
Terra Luna | September 24th – October 3rd
What do you get when you mix projection mapping, dance, music, and the Overland Park Arboretum & Botanical Gardens? Terra Luna. Make plans to see the Arboretum lit up like never before.
Overland Park Fall Festival | September 24th-25th
For 24 hours, Downtown Overland Park turns into a giant fall party. There will be live entertainment, an artisan fair, a farmers' market, concerts, and food trucks lining the streets.
Pumpkin Hollow | October 1st – October 31st
Nestled inside the Deanna Rose Children's Farmstead is this seasonal attraction, Pumpkin Hollow. Bring the kids and hop on a wagon ride which takes you to a corn maze, corn box, giant hay slide and more.
Oktoberfest at Prairiefire | October 9th
PROST! It's Oktoberbest at Prairiefire on October 9th! Prairiefire is hosting its 7th annual Oktoberfest with a petting zoo, beer gardens, street games, face painting, pumpkin decorating and the WORLD FAMOUS Pumpkin Pie eating contest. You and the kids do not want to miss this fall event! Of course, the fantastic restaurants and businesses will be open as well. It's a yearly tradition for many families so get there early!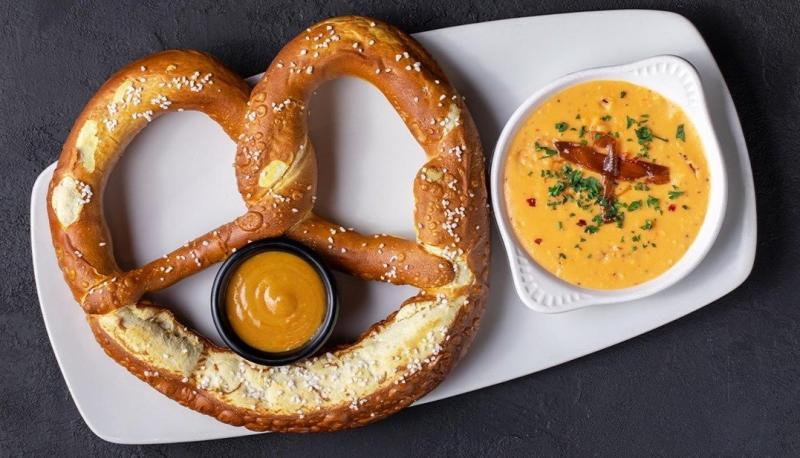 Hawktoberfest | October 9th
Head down to Bluhawk on October 9th! They will host its first Hawktoberfest! This is a family-friendly, fall festival featuring live music, food, beer and wine tasting, a Corvette show, family-friendly fun and games, and fireworks! There is plenty to do with the kids: pumpkin painting, hayrides, inflatable obstacle course, face painting, and balloon twister! Costentino's Catering will have food available to purchase and there is a FREE beer and wine tasting provided by Market 48. Live music all day! Stay late for the fireworks at 7 pm!
Night of the Living Farm | October 22nd, 23rd, 29th, 30th
At the end of October, Deanna Rose Children's Farmstead hosts their annual event for children to come to the farm for Halloween festivities. Participate in mad science experiments, a flashlight scavenger hunt, topped off with a marshmallow roast. Don't forget to pack a costume!
Luminary Walk | November 26th – December 18th
Attend the Luminary Walk at the Overland Park Arboretum & Botanical Gardens this year and you will find out why this is one of Overland Park's most popular events. There will be paths illuminated by candles, holiday music and lights, horse-drawn wagon rides, and you may even encounter the Jolly Old Elf.
Candlelight Stroll | December 2nd
Calling all adults. Find a babysitter and leave the kids at home. For just one night, the Overland Park Arboretum & Botanical Gardens is just for those 18 and older. Enjoy a peaceful candlelight stroll through the Arboretum while taking in all the features of the Luminary Walk, but without the kids. And yes, there will be alcohol available to purchase for those 21 and older.
Need more things to do in OP? Sign up for Let's Go OP, our monthly insiders email. We uncover the best experiences and flavors in Overland Park and deliver them directly to your inbox.