It's the countdown of the year. We're heading into 2023! Champagne -- or wine. Sequins – or jeans. Whatever the new year means to you, find your perfect spot to celebrate in Overland Park. From Noon Year's Eve to the official New Year's Eve, Overland Park knows how to welcome in 2023. 
Guitars & Cadillacs 
New Year's Eve is meant for dancing so pack your boots and head to Guitars and Cadillacs to enjoy Steven Bankey & The Flatland Band kick us off into 2023. This red dirt country band is out of Kansas City, Missouri and they're heavily influenced by the grassroots country music movement originating in southern parts of Texas and Oklahoma. They have earned opening spots for some top national act including Whiskey Myers, Granger Smith, Whitey Morgan, Ray Wiley Hubbard and Morgan Evans. 
8:30 pm – 1:30 am 
Cover: $5 cover 6:00 pm – 9:00 pm; $10 cover 9:00 pm – 1:30 am 
Dress: Casual 

BrewTop 
Party with DJ D-Rok at BrewTop in Corbin Park! DJ Rok mixes high energy jams, so you'll be dancing your way into 2023. BrewTop is a sports bar and live entertainment venue with a great menu and drink specials. There will be a complimentary toast at midnight. 
9:30 pm – 1:30 am 
Cover: $5 
Dress: Casual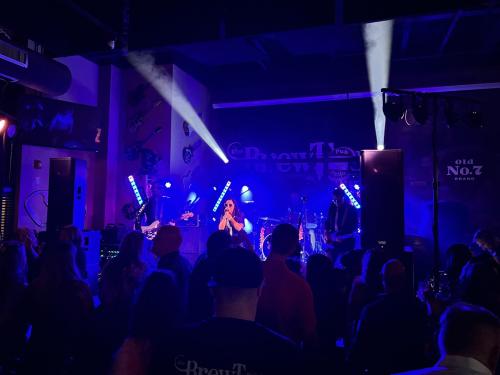 Camelot Ballroom 
Dance all night to the All Stars Band inside the beautiful Camelot Ballroom. This popular Kansas City cover band will get you moving with top hits. The New Year's Eve Gala includes dinner, party favors, champagne for the champagne toast and spotlight dance exhibitions during the breaks. There will be a cash bar available for beer, wine and mixed drinks.  
7:00 pm – midnight 
Ticket: $60; no dinner option $40 
Dress: Formal 
Cardboard Corner 
Start 2023 off right by beating your friends and family in boardgames! Cardboard Corner has over 800 tabletop games and they're all free to use! Not only are there games to battle it out, but Cardboard Corner Café is also a full-service bar and restaurant. It's specialty? Waffles. But get there early for waffles! The kitchen will close at 10 pm, however, the nacho-based items will be available until midnight. 
There will be champagne, sparkling juice, and games. Festivities include demos of the staff's favorite games this year.  
6:00 pm – 12:30 am 
Ticket: $5; Includes a $5 drink voucher that can be redeemed at Cardboard Corner Café during the event 
Dress: Casual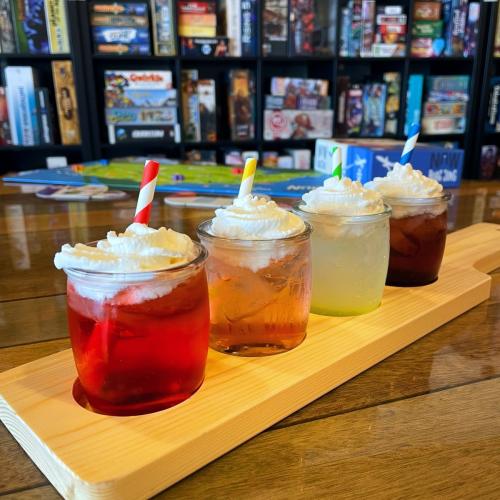 Pinstripes
If you're looking for a feast, live music, bowling and bocce, ring in 2023 at Pinstripes! There is no cover charge, but you will need to make a reservation. Gather in the foyer at midnight adorned with complimentary party favors, champagne, and yell "Happy New Year!" Local artist, Blake Gardner, will keep the party going all night long!  
If midnight is not your (or your kids) style, Pinstripes will be doing a ball drop at 8 pm (with complimentary non-alcoholic sparking juice for the kids). 
7:00 pm – 12:30 am 
Ticket: Free to enter 
Dress: Casual 
And if you're ready to kick off January 1st off right, Pinstripes is offering a New Year's Brunch Buffet including signature waffles, a carving station and an omelet station. There is also a sweets table with a chocolate fountain! Reservations are required for the brunch.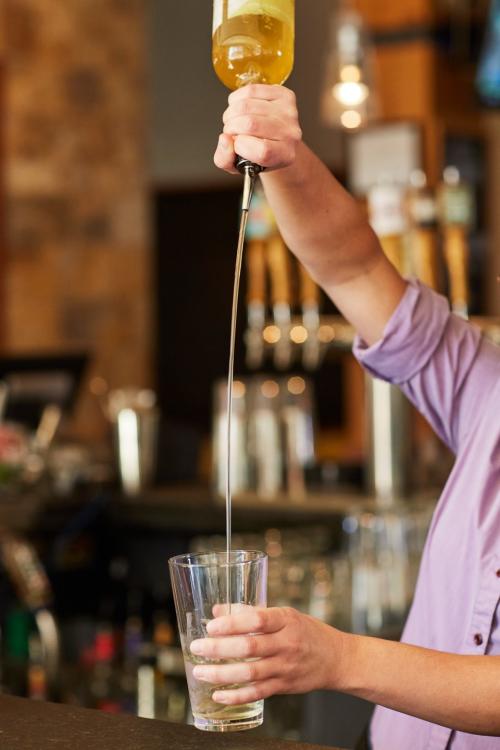 Chicken N Pickle
Head to Chicken n Pickle early on December 31st to enjoy the Shack Bar serving hot cocoa options while you ice skate away the last few hours of 2022. Chicken N Pickle's pop-up bar, SnowBound, will be booking flights from 9:45 pm to 11:45 pm. And then ring in the new year wit champagne toast! 
10:00 am – 12:30 am 
Ticket: Free to enter 
Dress: Casual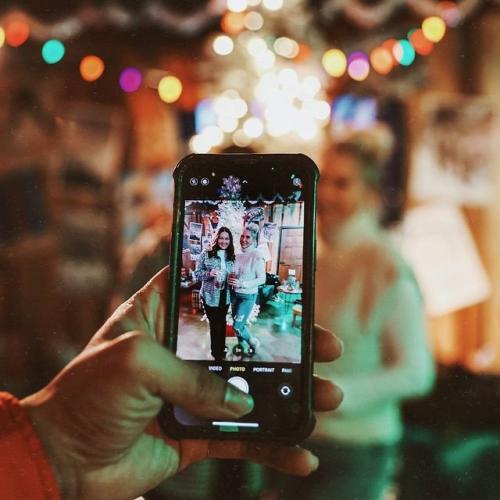 The Kingdom Bar & Grille
Rock and roll into 2023 with Tungtied and Lily B. Johnson with your favorite 80s music at The Kingdom in Overland Park for a rockin' New Year's Party. The Kingdom is named after the Chiefs so this hot spot is perfect for Chiefs fans with a great stage for live music. There will be a toast at midnight.
10:00 pm – 12:30 am 
Ticket: Free to enter 
Dress: Casual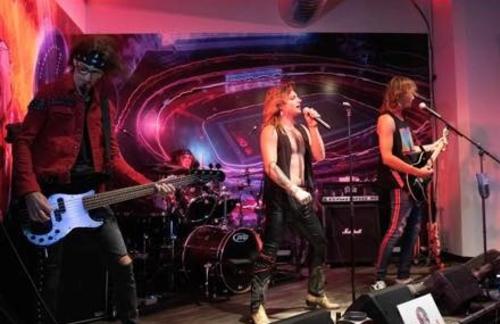 Need a monthly dose of fun? Sign up for Let's Go OP.  We deliver the best experiences and flavors in Overland Park directly to your inbox.