Looking for some family fun for your next weekend trip? We've selected some top family-friendly destinations to help you plan your fun!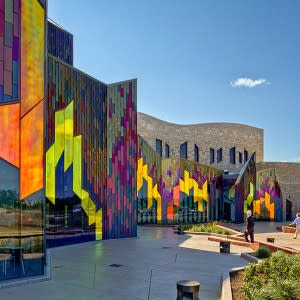 There's a lot to see inside the entertaining and educational Museum at Prairiefire , but before you go, take a chance to marvel at the building's remarkable exterior. It's the first building in the U.S. to feature dichroic glass, developed by NASA. The glass changes colors throughout the day, so you'll get a different view depending on what time you visit.
Tip: The exterior is a great place to pose the family for an unforgettable selfie. Kids ages 3 and up can test the dream of flight with exhilarating indoor skydiving experiences at Overland Park's newest attractions, iFly. A smooth cushion of air creates simulation of free-fall conditions in a vertical wind tunnel.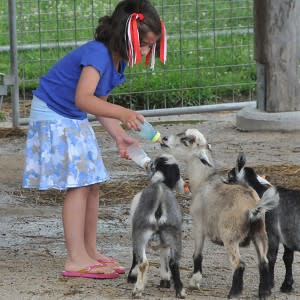 Experience life in another time at Deanna Rose Children's Farmstead, a 1900's turn-of-the-century farm that celebrates Kansas' rich agricultural history. The kids will find no shortage of activities at the farmstead, including feeding baby goats, milking cows and playing in a replica of a 1900's one-room country schoolhouse.
The Kansas City Zoo is a 202-acre nature sanctuary that features wildlife and natural habitats from several parts of the world, including Africa, Australia and Asia. KidZone is a great way to get an up close and personal look at a variety of animals, including lorikeets and sea lions. Take a ride on the Endangered Species Carousel, then swing by Helzberg Penguin Plaza to see more than 50 cold water penguins frolic and play in an environment modeled after the native Peruvian and Chilean habitat from where Humboldt penguins originate.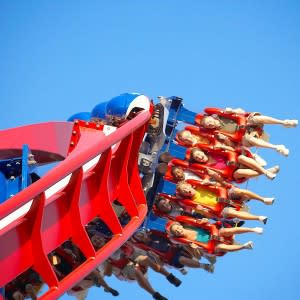 Worlds  of Fun has long been a favorite Kansas City destination, thanks for an appealing mix of rides and attractions, and prime location adjacent to Oceans of Fun water park. Pint-sized park-goers will love the Planet Snoopy, a children's area chock-full of rides like Lucy's Tugboat, Sally's Swing Set and the Peanuts Playhouse.
Learning is fun - really fun - at Science City located inside Kansas City's historic Union Station. Named one of the country's 25 best science centers by Parents magazine, Science City features interactive exhibits that explore everything from the railroad and dinosaurs to genetics and physics. New exhibits "Every Last Drop: The Science of Water" and "Genetics: Unlock the Code" were created by local students through the annual Battle of the Brains competition.    
Leave us a comment letting us know what attractions you have visited and what you enjoyed! What to learn more? Request our Visitors Guide here.  
Written by Katy Schamberger