Start your ladies-only retreat with primping and pampering at 
Primp and Blow
in
Prairiefire
. The blow dry and cosmetics bar offers a variety of services including dry styles, updos, blowouts, hair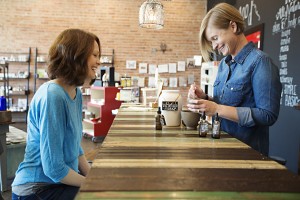 flair and more. You can also opt for makeup and/or eyelash application, as well as a la carte cosmetics services. Keep the pampering going at 
Milagro Midwestern Spa & Collective
. Located in Overland Park's charming Downtown, Milagro uses simple, natural products to pamper your skin. Each service is personalized to your needs from massages to facials to body wraps. What makes Milagro unique is their Maker Counter, where they'll create products from raw ingredients for your skin type.   You'll have a blast exploring the many shopping districts:
Oak Park Mall
: A super-regional shopping destination featuring more than 164 stores including Nordstrom, Dillards, Eddie Bauer and more.
Corbin Park
: One of Overland Park's newest shopping destinations and home to more than 20 retail stores such as upscale department store Von Maur and 
Scheels
.
Prairiefire
: More than a shopping district, Prairiefire is an immersive experience that combines retail/boutiques, restaurants and cultural attractions in a single can't-miss destination.
Town Center Plaza/Town Center Crossing
: Town Center Plaza and its adjacent neighbor Town Center Crossing offer an incredible mix of retail and restaurants that combine local favorites with beloved big brands.
Hawthorne Plaza
: Hawthorne Plaza boasts some of the most celebrated shopping in the area including Tivol, Claire de Lune and StickSisters Art Furnishings.   Enjoy a memorable dinner at 
bluestem
in Westport, which serves progressive American cuisine and what might be the best desserts around, thanks to the incredible talent of husband and wife owners Colby (2013 James Beard Foundation Best Chef: Midwest) and Megan Garrelts. The restaurant was a 2015 James Beard Foundation semi-finalist for "Outstanding Restaurant," a testament to the food and sophisticated ambiance that encourages you to linger over your meal. Just down the road from bluestem, toast to friendship and the future at
Ça Va
, a champagne bar that features 32 sparkling wines, including several varieties from the Champagne region. Champagne cocktails are also available, a mouthwatering mix of classics and seasonal creations. Ça Va serves Sunday brunch, a perfect way to kick-off what we like to call Sunday Funday. Hello, create-your-own-mimosa bar!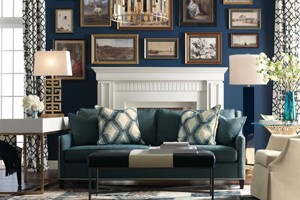 Head to charming
Parkville
, where you'll explore boutiques like La Bottega Vintage Market, Parkville Antique Mall, The Middle KC and Wines by Jennifer. Have lunch at Café de Amis, Café Italia or Stone Canyon Pizza Co., then head over to nearby Briarcliff for a trip through the soaring, impeccable interior of Nell Hill's, a home furnishings and décor store owned by Atchison, Kansas, native Mary Carol Garrity. What other destinations do you love to visit? Share your experience in the comments!