Watching a Chiefs football game on TV is fun, sure—but there's no comparison to hearing the announcer shout, "Touchdown, KAN-SAS CITY!" versus standing in the deafening sound of 76,000 Arrowhead faithful.  

Gather up your favorite Chiefs fans and make a whole day out of a Chiefs home game. Arrowhead is all about the tailgating and Overland Park is your first stop before you step inside the sea of red. The sea of red that happens to smell like barbecue.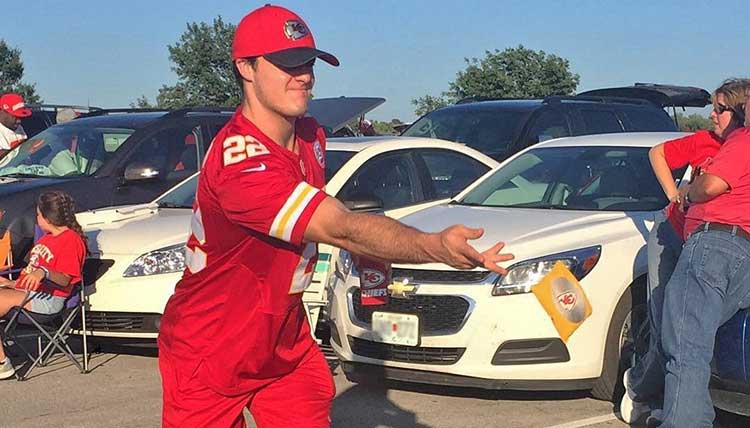 Named one of the 10 Best NFL Football Stadiums for Tailgating, the pre-game at Arrowhead Stadium is almost as important as the game itself. This rite of passage for any Chiefs fan is a true cultural experience complete with the aroma of steak on the grill at 9 a.m. and meeting new friends through parking lot cornhole competitions.
BUT FIRST -- BREAKFAST.
Whether you need game-day fuel or a greasy morning-after big breakfast, Overland Park has your most important meal of the day covered with fan favorites like Shack Breakfast and Lunch, Big Biscuit, and Snooze. In a rush to get to Arrowhead? Stop by McLain's Market for breakfast pasteries to-go. Or check out any of the local coffee shops to get you caffeinated up for a lot of noise you'll be making.
YOU NEED TEAM GEAR.
Sporting goods megastore Scheels has about as much Chiefs gear as Arrowhead has parking spots* (*slight exaggeration alert). Jerseys, hoodies, ball caps—you name it. Made in KC has Chiefs shirts and hoodies. They also carry perfect cocktail mixers for the tailgate! A Bloody Mary washes down the barbecue just fine. Still need the perfect color red to wear? Rally House is also stocked with every Chiefs apparel the best fan could ever want. Mahomes socks? Yes, please! And if you have a custom Chiefs shirt in mind, and like to plan in advance, check out We Got Your Back Apparel for custom Kansas City shirts.
GOTTA HAVE BEER TO TACKLE ARROWHEAD.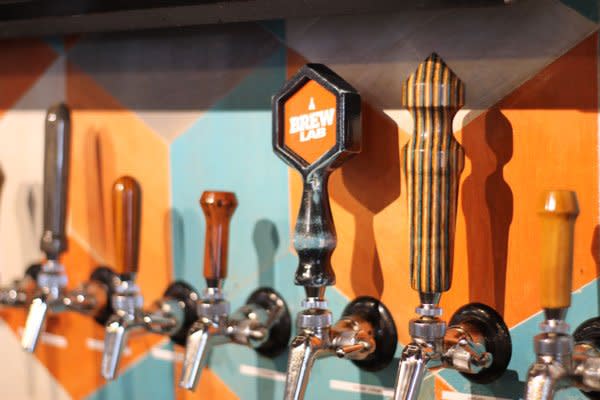 "Cheers!" to a victory (or we hope not drowning your sorrows) at Brew Lab where local ambers, pale ales and lagers flow abundantly in a group-friendly taproom. Brew Lab serves Growlers and Crowlers to-go. They're much cheaper than buying beer at Arrowhead. Don't forget the cooler and ice! 
EAT BARBECUE LIKE A KC QUARTERBACK KING.
Traveling to Kansas City and not trying the world-famous barbecue is about as tragic a decision as unsuccessfully "going for it" on 4th-and-1 instead of taking the easy field goal, then losing the game by 3. While Overland Park offers many drool-worthy barbecue joints, Patrick Mahomes is known to frequent both Fiorella's Jack Stack and Q39. Both Jack Stack and Q39 offers barbecue ready to go for your tailgate. If you want to take a stab at your own barbecue, The Wiener Kitchen is an excellent stop to pick up some dogs or sausages ready for the grill.
KEEP CELEBRATING THAT VICTORY AFTER THE GAME. We won't mention the alternative.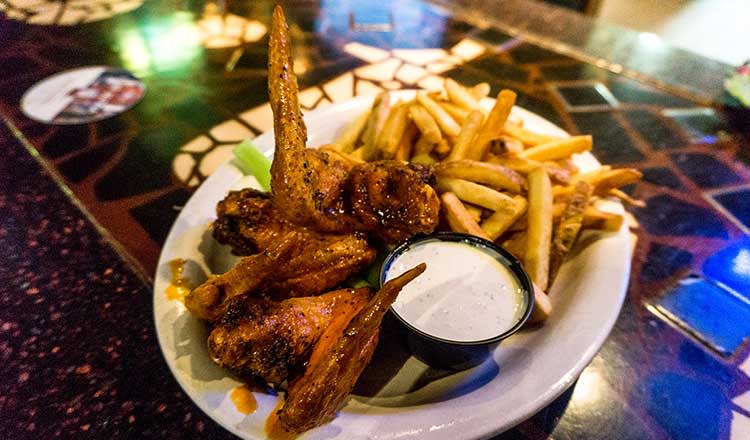 After watching the guys in red, catch your second favorite football team at one of Overland Park's fan-favorite sports bars. The Peanut is famous for its mammoth chicken wings, while Maloney's in Downtown Overland Park offers a rooftop game time experience.
Need more things to do in OP? Sign up for Let's Go OP, our monthly insiders email. We uncover the best experiences and flavors in Overland Park and deliver them directly to your inbox. 
Continue Reading More Blogs For Sports Fans