We all get set in our ways, and the New Year is a perfect time to shake things up a little. Everyone loves frequenting – and debating over – their favorite barbecue spots, but you never want to get in a rut. Even if it's a mouthwateringly delicious rut. So, in the spirit of personal growth, we're encouraging you to try something new as we kick off the year. And with so many BBQ options, Overland Park is the perfect place to expand your palate. Whether you're trying a new restaurant, or even just digging a little deeper on the menu at your favorite spot, we guarantee this is one of the tastiest resolutions you can make.
Here are just a few ways you can mix things up this year, with links to their menus to tempt your tastebuds:
9520 Metcalf Ave, Overland Park, KS
Yes, we know you've been to Jack Stack. Now in its fourth generation of family ownership with locations across the metro, it's one of the best-known BBQ names in town. But how often do you simply stick with the same order? You can still love the burnt ends and cheesy corn bake, but next time try getting creative. Lamb ribs, anyone? Blackberry salmon? While ordering the salmon may feel like you're the one swimming upstream, San Jose native Jasmine said on Yelp, "I'll never forget how that salmon tasted, till this day I wish I would've left a bigger tip to the young chefs in the back, definitely deserves a raise!!"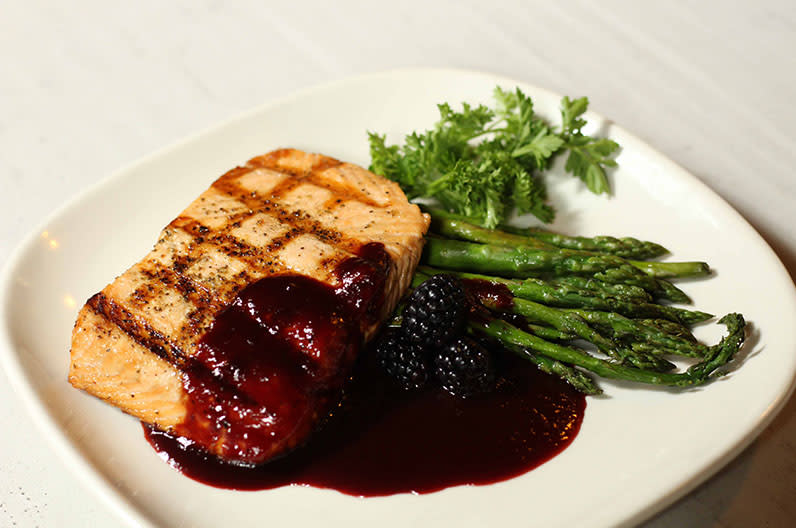 11051 Antioch Rd, Overland Park, KS
Rob Magee, the late classically trained chef turned competitive barbecue champion was beloved by his regulars, both for the food he put on their plates and the way he welcomed them at their tables. His legacy of combining quick-fire grilling with low-and-slow barbecue lives on at Q39 South, where it's easy to broaden your horizons. The lunch menu alone features the burnt end burger, the Triple Threat (chipotle sausage, pulled pork and pork belly) and smoked beef brisket poutine.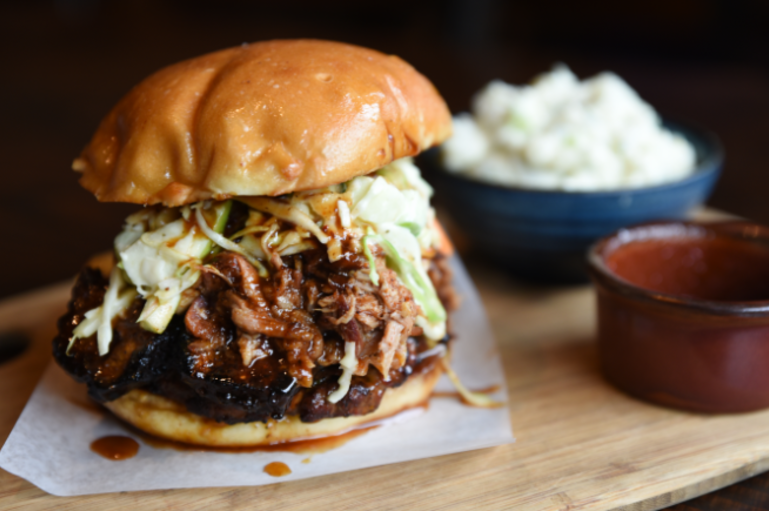 4615 Indian Creek Pkwy, Overland Park, KS
Nestled between an interstate exit (435 and Roe) and the popular Indian Creek Trail, Brobecks remains a surprisingly hidden gem around town. They boast that they do things a little differently - using special rub recipes on the meats, then smoking them and serving them without sauce – so you're already in for a treat just by walking in the door. And you don't have to look hard on the menu to find one of their most popular – and unique – dishes. Whether you order the smoked ham salad as an appetizer or on a sandwich, you'll be glad you did. And next time you'll be the one letting your friends in on the secret.
11831 Metcalf Ave, Overland Park, KS 
A relative newcomer on the scene – yet already 10 years old – Burnt End has award-winning roots at the American Royal barbecue championships. Pitmaster Stephen "Smokey" Schwartz earned two first place honors with his sauces, and he's a three-time grand champion at Chicago's Food Arts Magazine's championships. So you know you're in good hands when he experiments with new twists on traditional dishes. They describe the popular Pineapple Teriyaki Glazed Ribs as: "They're gooey, they're crispy, they're sweet AND savory." And we're game.
7702 Shawnee Mission Pkwy, Overland Park, KS
If you're exploring the northern neighborhoods of Overland Park, you'll find Smoketown BBQ near Shawnee Mission Parkway and Metcalf. And while they just opened in 2020, ownership points out their combined "120 years of experience on staff," and told the Shawnee Mission Post, "We're not the new guys, we're just on a new adventure." We like new adventures. Their signature dish, the Smoketown Throwdown, features a half-pound of brisket, topped with onion rings, melted cheese, sauce and two bacon strips.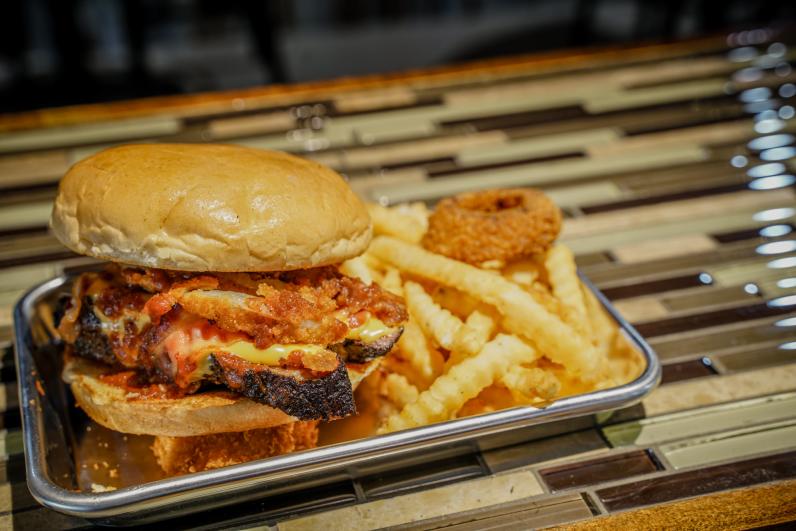 10400 Mastin St, Overland Park, KS
You may be looking for Fireside BBQ on this list, and we have good news. It's still here, just under a different name. Mr. P'z Bar and Grill boasts "the same great people, food and bar" as locals loved at Fireside. And if you know you want to try their barbecue but can't quite decide on a meat to choose, you're in luck. The Fire Chief sandwich combines burnt ends, rib meat and pulled pork, mixed in their original sauce.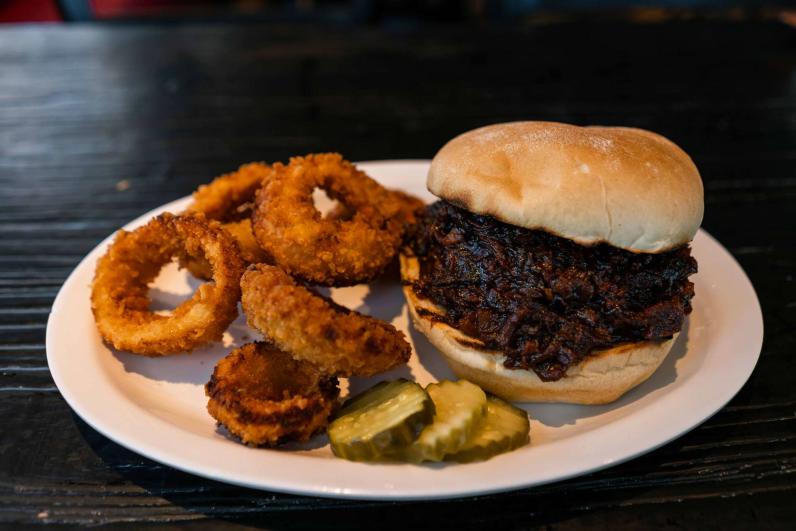 7215 W 75th St, Overland Park, KS
We're including Wyandot BBQ's Overland Park location because we believe in good karma and can't wait for it to open up again. In December, a fire in their kitchen caused extensive damage and forced them to shut down. Clean up has begun, and they're eager to start construction. So keep an eye on their website and social channels so that you're ready to welcome them back by ordering a Hot Link on a Hoagie Bun or a dinner plate filled with burnt ends or chicken.
Need a monthly dose of fun? Sign up for Let's Go OP.  We deliver the best experiences and flavors in Overland Park directly to your inbox.