Overland Park does quittin' time well. Who says grabbing a few beers is reserved for the weekend? Not Jimmy Buffet, that's for sure. We rounded up some of the best happy hours in Overland Park. Go ahead and take off work early. You need some more happy in that last work hour.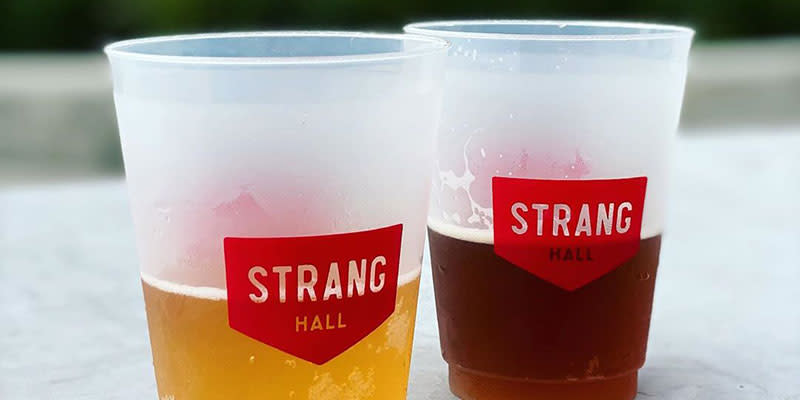 Downtown OP is becoming quite the hot spot to hang after work. Strang Hall is in the middle of it all with its backyard full of yard games and lounge seating. Strang Hall is a collection of six chef-run kitchens under one roof. Bring all your picky eaters to Strang Hall for some happy hour apps. The kitchens rotate their own specials of the week but the happy hour at the bar is always consistent. 
Weekdays: 3:00 - 6:00 pm. Reverse happy hour Friday - Saturday: 8 pm - close
Happy Hour: $1 off all beer, $2 off wine and specialty cocktails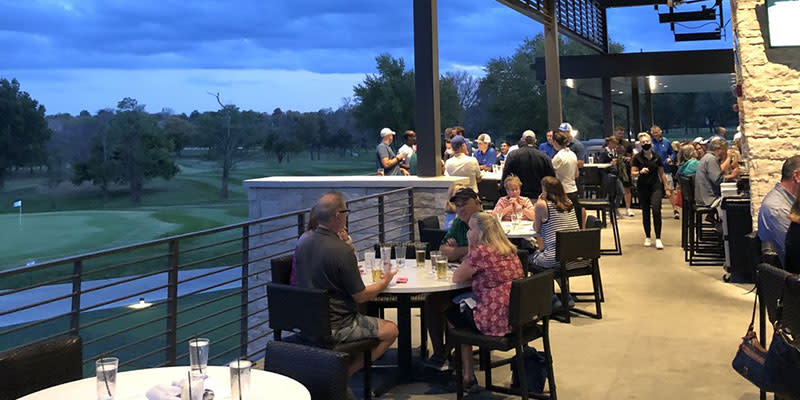 Sometimes the best happy hours are hidden on a golf course. Lady Sykes Overland Park Golf Club has one of the best patios in Overland Park. This 27-hole golf course accommodates anyone's skill level. But doesn't the fun in golf begin the moment you say, "beer me?" Golfers and non-golfers can take a happy hour break at Club 27 with one of the prettiest views of Overland Park.
Sun - Mon: 4 pm - close
Tues - Thurs: all day. 
Fri - Saturday: 3 - 5 pm
Happy Hour: $2 off mules, martinis, and cocktails, $3 16 oz BudLight, $5 5 oz. House Wine. Try the Single Smashburger (it has the chef's secret sauce) for $6!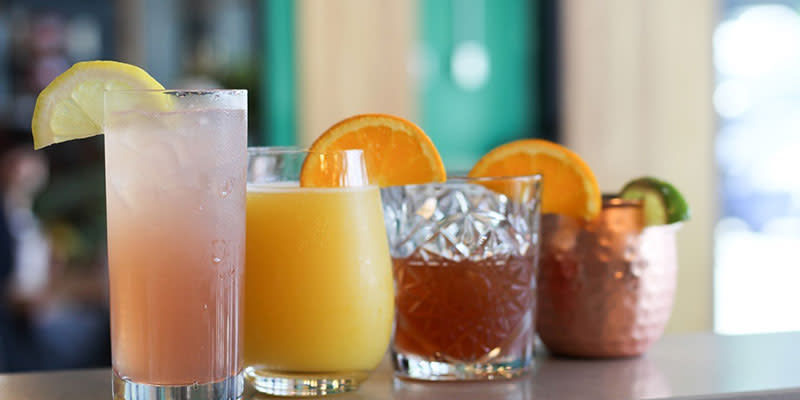 They're known for their pastries, coffee, and extensive breakfast and lunch menus. But family-owned McLain's also has a fantastic happy hour too -- and how can you not have a happy hour with that patio? What's that saying? "You can't have your cake and eat it too." Yes you can with a cocktail in hand.
Every day 1:30 pm - close
Happy Hour: $5 cocktails, $5 wine, $3.50 craft beer, and $2 domestic beer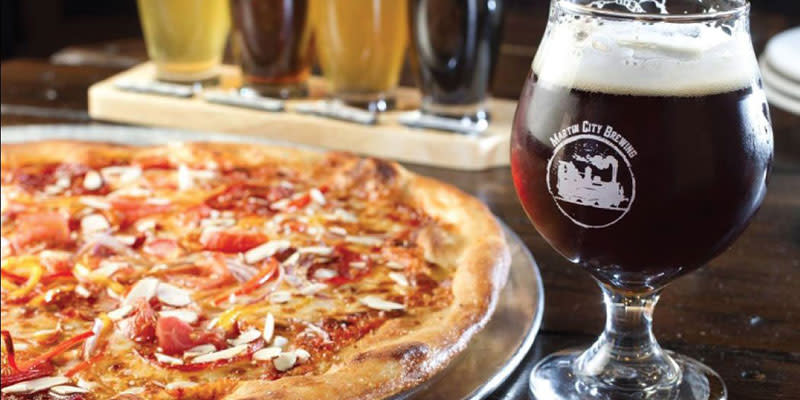 Beer us. Or Sangria us. Wine us? It's your call. But Martin City Brewing Company is the place to go if you're craving an ice cold beer. Order a flight and taste test from their 16 taps. Then settle into the perfect happy hour pint. Don't overlook the happy hour app menu! Martin City is a pretty darn-good brewery but it also serves some of the best pizza in KC. 
Sunday - Friday: 3 - 6 pm
Happy Hour: $3.50 pints, $5 wells, $6 House Wines, $6 sangria, $5 apps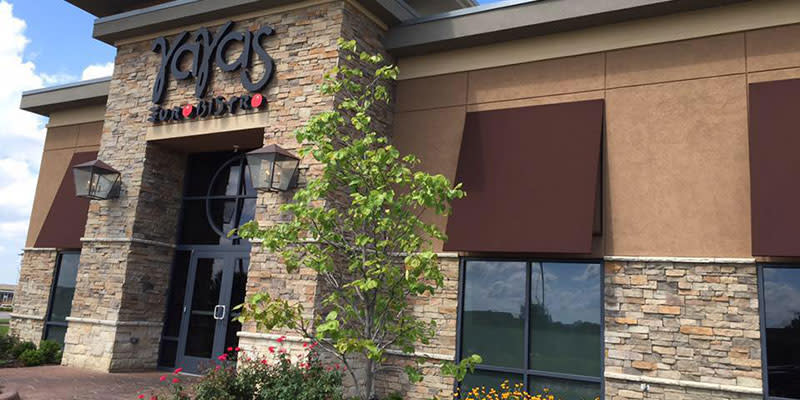 The sign of a good happy hour is a good patio. Yaya's Euro Bistro has both and it's the perfect little spot for a happy hour date. Grab a cocktail at the bar then head outside to their enormous patio. Their eclectic menu is inspired by a combination of American, Greek, Italian, and French cuisine. 
Monday - Friday: 4 - 6:30 pm (in bar only)
Happy Hour: $6 House-infused Spirits, $6 wine, $4 wells, $7 martinis, $4 domestic beer, and 2-for-1 appetizers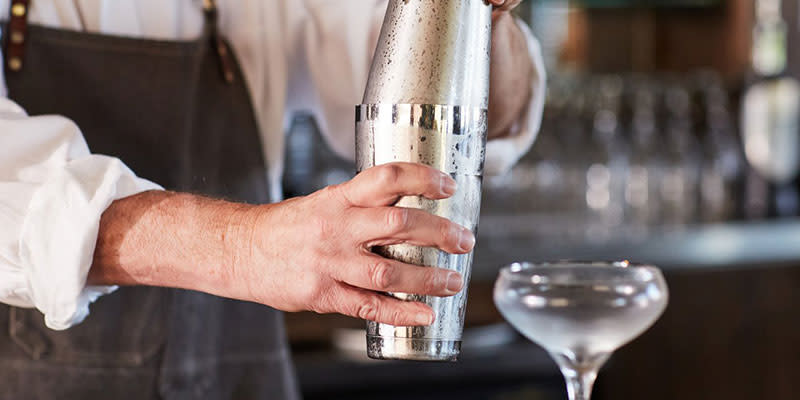 If you're craving an awesome, hand-shaken cocktail at a good happy hour price, head to family-owned The Brass Onion. The Brass Onion's menu is "modern American with a low-country flare." Much like the cocktails, the southern-American happy hour appetizers will not disappoint. 
Monday - Friday: 3 - 6 pm
Happy Hour: $2 off signature cocktails, $6 wells, $6 featured happy hour wine, $2.50 domestic canned or bottled beer, $4 all drafts, $7-$8 apps.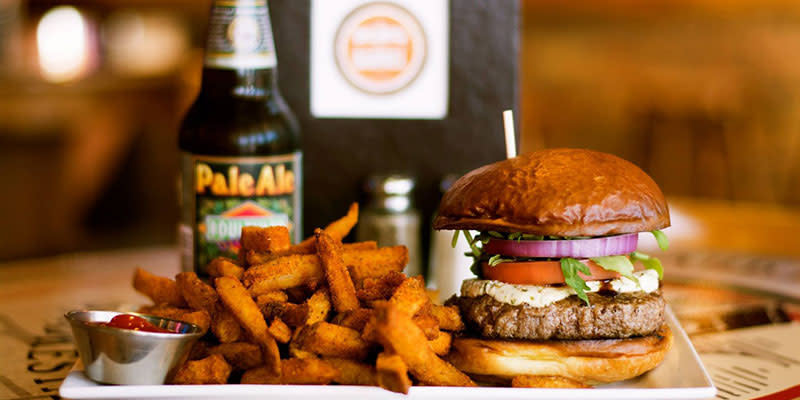 Burg and Barrel is the perfect "hangout" spot after work. They offer award-winning beer and some of the best burgers in Overland Park. No, really. Order a burger with your happy hour beer. They have 16 rotating craft beer taps, 40 whiskeys, and over 120 beer options.
Monday - Saturday: 2 - 6 pm, all day Sunday
Happy Hour: $3 domestic beer, $3 wells, $3 flying monkey pints
Bourbon lovers, this one is for you. Zephyr Kitchen & Bourbon Bar is located inside the Marriott hotel Overland Park. This vibrant gathering place serves contemporary American cuisine along with craft cocktails and a wine list. But the bourbon is where it's at. Zephyr has the most extensive bourbon list in Overland Park. 
Monday - Thursday from 4:30 - 6:30 pm
Happy Hour: $6 glasses of wine, $6 Horse Feather draft cocktail, and 1/2 off draft beer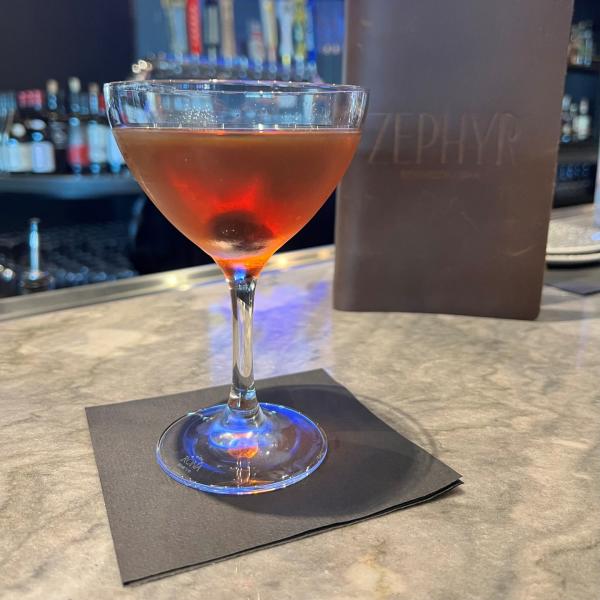 Need a monthly dose of fun? Sign up for Let's Go OP.  We deliver the best experiences and flavors in Overland Park directly to your inbox.