The buildings are brighter this year in Downtown Overland Park. Lucky for us, local artists have turned blank walls into must-see places. Check out the new murals and our other go-to favorites on your next visit to Overland Park.
Kansas City Chiefs Super Bowl 
Herringbone Barber Shop got a Championship upgrade on their wall that faces Overland Park Drive. The mural commemorates the Chiefs 2019 Super Bowl LIV win in bright red and yellow, with a player ready to run off the wall. This mural came together with the help of Sike Style Industries and the Ronald McDonald House of Kansas City.
Location: 7337 W 80th St.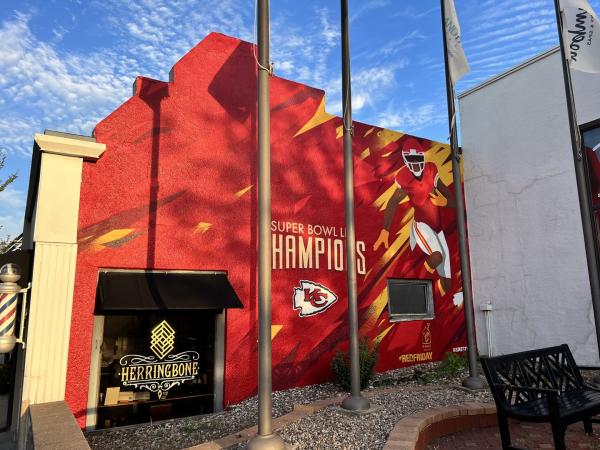 The Fish
This fish painted by the well-known local artist, Donald "Scribe" Ross is a Bluegill fish, one of the most common in Kansas. While you're there, stop by the Interurban Arthouse. You can see local artists and makers at work and if you're lucky, even see a unique art show or performance. 
Location: 8001 Newton Street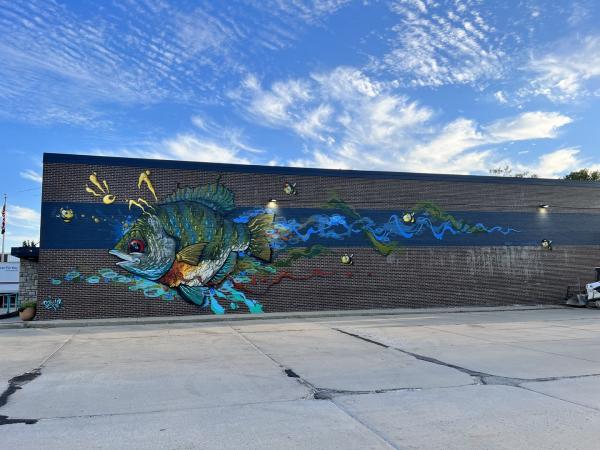 The Bird
This colorful bird was also painted by Donald "Scribe" Ross. It is a Meadowlark, the state bird of Kansas.
Location: 7522 W. 80th St.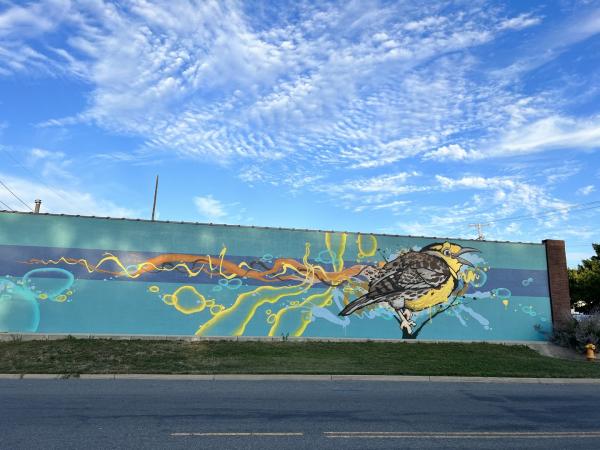 Clock Tower
This mural in the downtown corridor overlooks the Farmers' Market and clocktower and was painted by four local artists, Isaac Tapia, Aaron Sutton, Emily Alvarez, and Rodrigo Alvarez to depict abstract symbols of a multiracial community, cooperation, creativity, and man's relationship with the earth. When you're there, stop by the Famers' Market (on Wednesdays and Saturdays during the season) and the cute shops and restaurants in downtown OP, all within walking distance.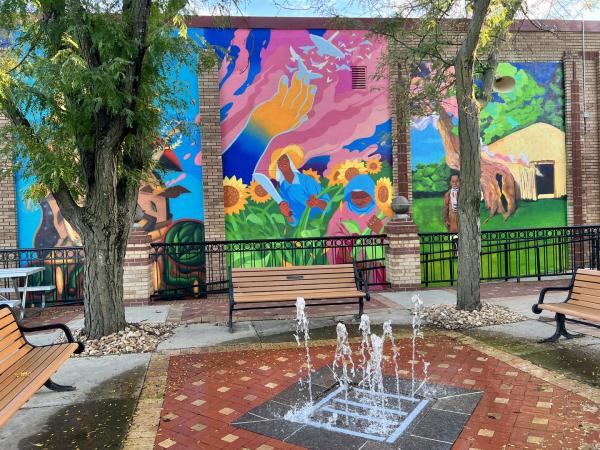 Ten Thousand Villages
The mural on the back of Ten Thousand Villages, a fair-trade store that sells crafts from all over the world, represents the women and cultures who make the works they sell. It was painted by JT Daniels. Check out their rugs and teas!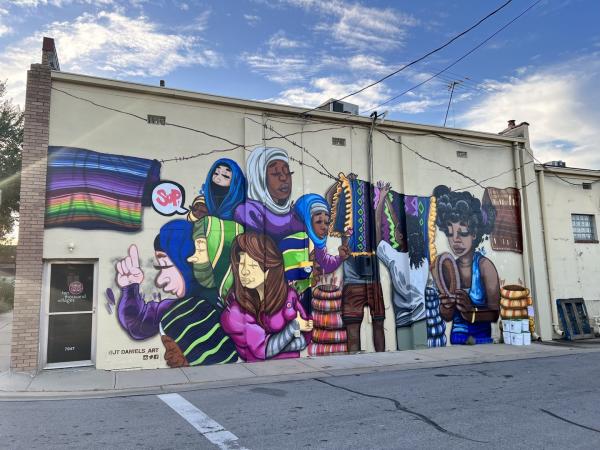 Tag us on social with your pics of the Downtown Overland Park murals @visitoverlandpark or with #VisitOP