If you're not planning to stand in the sea of the 70,000 loud and faithful at Arrowhead, gather your favorite Chiefs fans and spend it in Overland Park. Between joining fans decked out in their Chiefs' red and gold and hearing "Touchdown, KAN-ZUH CITY!" the only difference between Overland Park and Arrowhead is the Chiefs cheerleaders halftime performance and the fireworks. But trust us, you can replicate in your own creative ways. Here's your guide to cheering on the Chiefs in Overland Park.  
Get your Chiefs gear…
Sporting goods megastore Scheels has about as much Chiefs gear as Arrowhead has parking spots. Jerseys, hoodies, ball caps—you name it. Made in KC carries unique, locally designed Chiefs shirts and hoodies. They also carry perfect cocktail mixers for the tailgate! If you need an official red jersey to wear, Rally House is stocked with every Chiefs apparel the best fan could ever want. And if you have a custom Chiefs shirt in mind, and like to plan in advance, check out We Got Your Back Apparel for custom Kansas City shirts.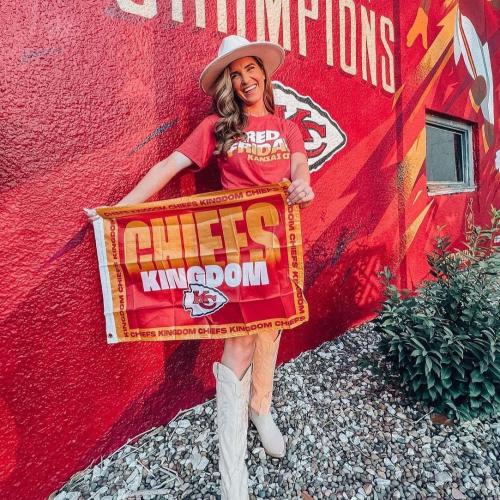 Overland Park bars with the best seat in the house…
Coach's has two locations in Overland Park and each one is a great spot to watch the Chiefs. If you're with Chiefs fan or not, every TV is capable of showing a different channel, so you will never miss NFL action. Cold game day? No problem. Coach's also has one of the best heated patios in town.
Located in Downtown Overland Park, Maloney's has an ever-expanding patio, a heated awning, a rooftop bar, over 50 HDTVs and daily drink and food specials. You're sure to get a great view no matter where you sit. Come ready to cheer loud, this popular sports bar has some of the best fans.
Fox & Hound is an Overland Park staple located right off of 435 and Metcalf in Overland Park. Relax like the locals at this fun and friendly bar and grill. With delicious food and an expansive beer list, Fox & Hound won't disappoint your stomach or your wallet. Stay late after the game too! Fox & Hound has one of the latest calls in OP.
There are two Tanner's locations in Overland Park and both are awesome spots for a beer and Chicken Lips or Jumbo Wings. Tanner's offers numerous televisions to watch the Chiefs play and mood-boosting music during the commercials.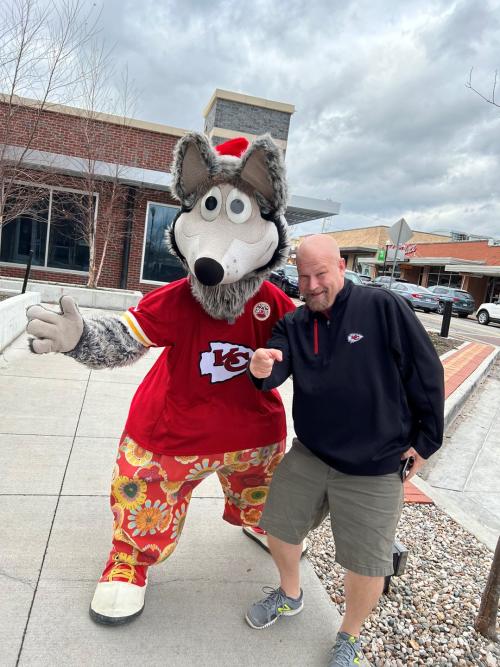 Kid-Friendly Sports Bars
If you're in South Overland Park, Freddy T's is perfect spot to bring the kids to watch the Chiefs game. There are plenty of TVs for mom and dad to keep tabs on the game. And WiFi and video games for the kids. There is a Little Leagues menu is one of the cheapest in OP -- under $5!
This Downtown Overland Park family-friendly sports bar and is known for their kid-friendly pizzas. There are nearly fifty TVs for a fun game day experience and The Other Place will play game day music on commercial breaks to give all ages a great football experience.
Red Door Woodfired Grill brings down the big screen behind the bar during Chiefs games so every seat has a great view. Red Door has a great kids' menu and its located in a family-friendly neighborhood in South Overland Park.
Head to Dave & Buster's in Corbin Park for a state-of-the-art sports bar for the adults and more than 150 arcade games and virtual reality for the kids. Enjoy game day with Dave and Buster's massive TVs and stadium sound to amplify watching the Kansas City Chiefs with the family.
There's plenty to keep the kids busy while mom and dad watch the game at Chicken N Pickle. Chicken N Pickle is located in Prairiefire. It's an entertainment complex filled with yard games, great food, and lots of TVs surrounding the bar inside. Of course, you can play your own game after the big game – take your choice from Bocce Ball, Pickleball, shuffleboard courts, or ping pong.
SERV features 2 large video boards perfect for watch parties, summer movie nights, and more! With a variety of private event spaces such as our cabanas, our private containers: The Parlor, The Drawing Room, The Board Room, and a large indoor/outdoor VIP room; there is a space for every group. Our yard has a large stage for live music and weekly events to keep you entertained.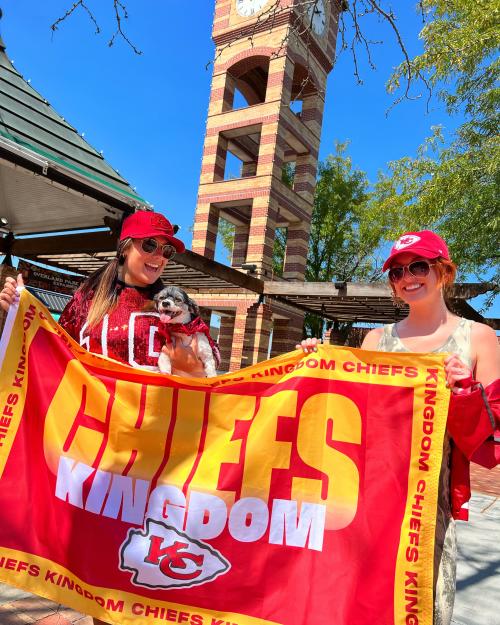 If you're going to tackle Arrowhead tailgating…
"Cheers!" to a victory at Brew Lab where local ambers, pale ales and lagers flow abundantly. Brew Lab serves Growlers and Crowlers. So load up the coolers and crack them open after you arrive at Arrowhead.
As far as tailgate food, check out the The Wiener Kitchen. It is an excellent stop to pick up some dogs or sausages ready for the grill. And for those that really want to kick up the meat game, stop by Golden Belt Beef or McGregor's Butcher & Bistro. You'll find local, grass-fed meat. They have every meat imaginable ready for the sizzling grill -- hot dogs, brats, sausage, hamburgers, steaks, roast, and even seafood.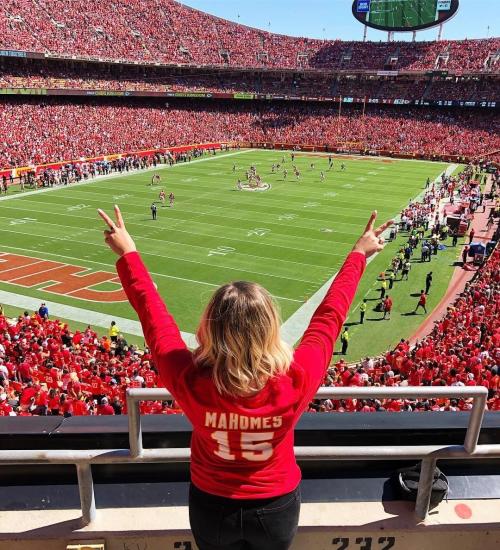 Tag us on social @visitoverlandpark or with #VisitOP