You can find the personality and culture of Overland Park in the many small businesses around town. We talked with the owners and managers behind some of these small shops about their journey and story in bringing their businesses to life and what makes them a shopping destination this holiday season.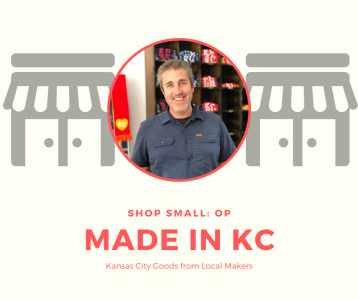 When Keith Bradley, Tyler Enders, and Thomas McIntyre got together in 2015, they set out to create a space for local artists, designers and makers to be able to share their goods with people in Overland Park. They found quick success with their Prariefire store and opened another location in their first year, followed by several more around the metro. Now, just five years later, Made in KC has become one of the city's most beloved local businesses.
The three co-owners go way back. Keith and Tyler met in High School at Shawnee Mission East, and Thomas and Keith are family. All three had careers in other fields before they decided to join forces and open their first shop at Prariefire in Overland Park in 2015.
From Charlie Hustle T-shirts to Nickel and Suede earrings, Sandlot leather goods, and so many others, you can find the most unique, high-quality, and Kansas City-centric items at Made in KC. You can also feel good knowing that not only are you supporting a local business, but also supporting individual artists, designers, and makers with each purchase.
We sat down with Made in KC Co-Owner, Keith Bradley, to learn more about the small business's story and personality.
Q: What makes Made in KC special?
A: Made in KC is focused on supporting local makers. We want the store to be a sort of highly curated launching pad for creators. A place to make small creators easily accessible to the greater metro. We build relationships with the local artists and are excited when the artists are able to expand their brand even beyond the Made in KC shops. We did a study and found that $.90 per $1 spent at Made in KC goes back into the Kansas City metro community.
Q: Have you sold to any celebrities?
A: We've sold to some KC athletes, and Travis Kelce even signed a poster for us. We have it hanging in our offices. We also put together gift packages for Big Slick each year, which is the fundraiser for Children's Mercy Hospital that draws a celebrity-packed crowd of Paul Rudd and his friends.
Q: What changes have you had to make due to Covid-19 this year?
A: We had to close for two months back in March and have been pushing things online. We also created gift boxes and care packages that people can send to their friends and loved ones for quarantine. We also started a podcast with the three of us in the early months, and then we were able to re-open the shops in mid-May with new safety and cleaning measures.
The Perfect Gift Item: Sandlot Goods leather wallets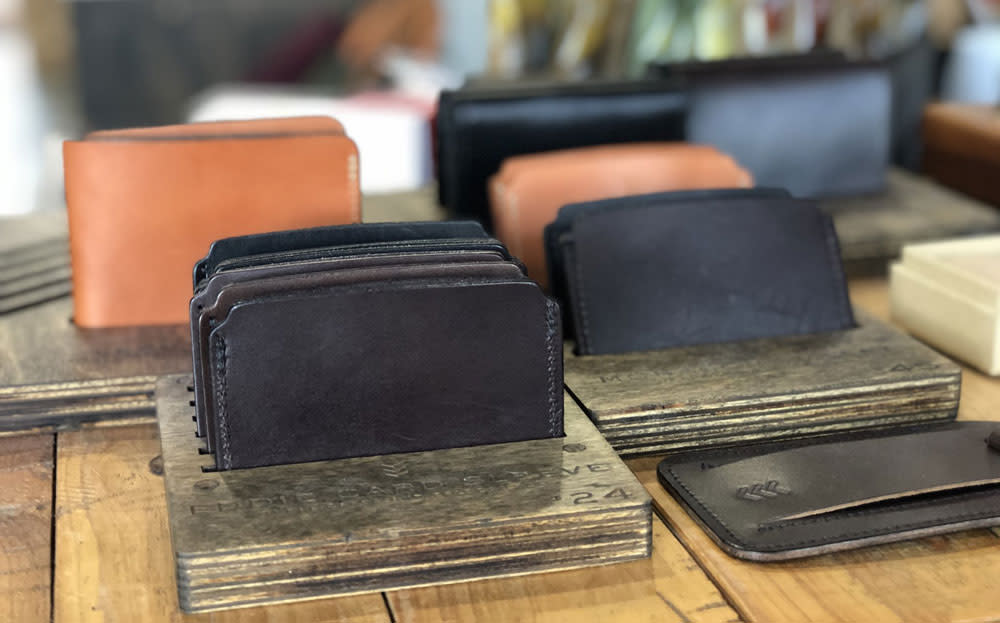 More Ways To Shop Small In OP