You can find the personality and culture of Overland Park in the many small businesses around town. We talked with the owners and managers behind some of these small shops about their journey and story in bringing their businesses to life and what makes them a shopping destination this holiday season.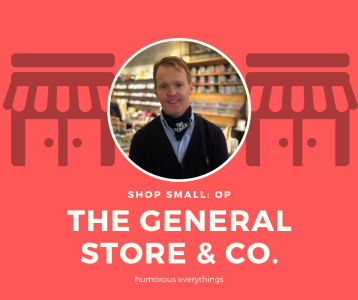 The General Store & Co. is a must-stop along Downtown OP's main drag. One word to describe it? Cheeky. Okay, sorry, two words. Cheeky fun. There are undertones of witty bemusement in all their incredibly unusual and amusing goods. You can find inventive and useful items like a travel water bottle that folds up to save space, and lovely candles from local maker, Trapp Co. right next to holiday tea towels that read "he sees you when you're drinking," and an oven mitt that says "get ready to undo your pants." Don't even get me started on their Covid centric Christmas ornaments or the Shitt's Creek greeting cards!
It's the perfect place to find stand out stocking stuffers or small gifts with an edge this holiday season. I got the chance to chat with the owner, and Johnson County native, Mike Cole (who is equally as energetic and amusing as his store) about the ins and the outs of his wonderful creation.
Q: How did The General Store & Co. come to be?
A: My background is in interior design and I had always had the idea for a design and retail store in the back of my head. After years of working in commercial office space design, I decided to go for my dream and opened the store in 2011. It started out as a combination of design services and retail, but the retail side really took off, so I decided to focus the store on that.
Q: What are you known for?
A: Of course, we are known for our witty and unique gifts, but also our candles from Trapp Co. and Mixture which are both local makers.
Q: What is your favorite item?
I'm a huge fan of the Pendleton Woolen Mills blankets and any of the grammar and literary comedy pocket books.
Q: How do you find your stuff?
We go to gift shows throughout the year around the country. I also will stop into small shops when I travel and add things that I love.
Q: What changes have you had to make due to Covid-19 this year?
A: We closed for a few months at the start of everything, then came back with limited hours. Now we are back to normal hours with extra safety precautions being taken in the store. I've made it a bigger priority to get items on our website so people can shop online, but we've had a good amount of foot traffic still.
The Perfect Gift Item: Covid ornaments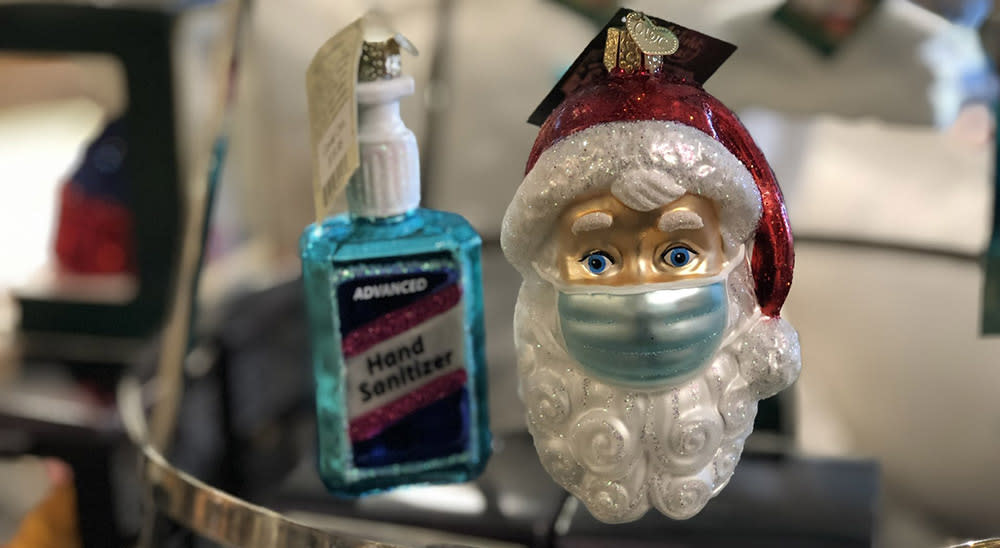 More Ways To Shop Small In OP