You can find the personality and culture of Overland Park in the many small businesses around town. We talked with the owners and managers behind some of these small shops about their journey and story in bringing their businesses to life and what makes them a shopping destination this holiday season.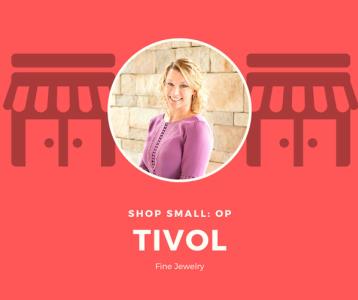 The Tivol brand dates back to 1910. For 110 years, the family owned jeweler has paired fine jewelry with excellent customer service, becoming the go-to for an extraordinary shopping experience. 
It began with Charles Tivol's jewelry repair store in downtown Kansas City. He and his son Herald moved to the Country Club Plaza in 1948, followed by a second shop in Overland Park in 1994. They wanted to bring fine jewelry to Johnson county and were one of the first tenants in Hawthorne Plaza.
We sat down with Tivol Store Manager, Annie Powell to learn more about the small business's story and personality.
Q: What is Tivol known for?
A: We carry designers that you can't get anywhere else in town and have superior quality pieces and customer service. We love to create relationships with our clients so that it is a really enjoyable experience for them. We brought Roberto Coin to the area and were some of the first to start selling jewelry by designer.
Q: Have you sold to any celebrities?
A: We like to keep the privacy of our regular clients, but we did sell to Sharyl Crow once when she was in town. Nobody recognized her until she checked out and noticed the name on the card! The company also famously sold to Harry Truman and his wife Bess in the 40's.
Q: What changes have you had to make due to Covid-19 this year?
A: We closed the store for 8 weeks and were keeping up with our clients, texting them making sure they were doing okay. We were still able to ship things to them and then re-opened the store with new safety measures in place in May.
The Perfect Gift Item: David Yurman Sterling Silver Bracelet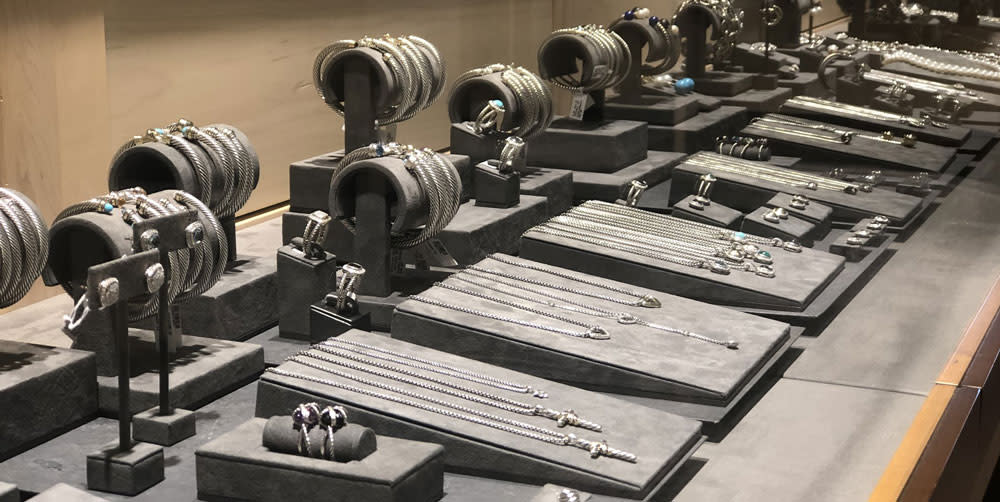 More Ways To Shop Small In OP