Everyone comes to the Kansas City area having heard of our legendary barbecue (and it's a well-deserved reputation!) but the exciting news is that the beverages we produce are gaining increasing national attention, too.
Boulevard Brewing Co. leads the way as our best known brewery, producing two dozen beers that are now distributed throughout the U.S.
The Roasterie and Parisi Brothers are roasting the highest quality beans and serving up some of the country's most delicious coffee.
But what you might not know is that the Kansas City region is gaining attention as one of the fastest-growing grape and wine producing regions in the U.S. About 30 minutes south of Overland Park you will find the Somerset Wine Trail, comprised of four award-winning wineries that grow their own grapes and make their wines on-site. Each offers a unique tasting experience for visitors and there's nothing better than walking through a beautiful vineyard with a glass of wine in your hand. Somerset Ridge, NightHawk, and Middle Creek wineries entertain thousands of visitors each year.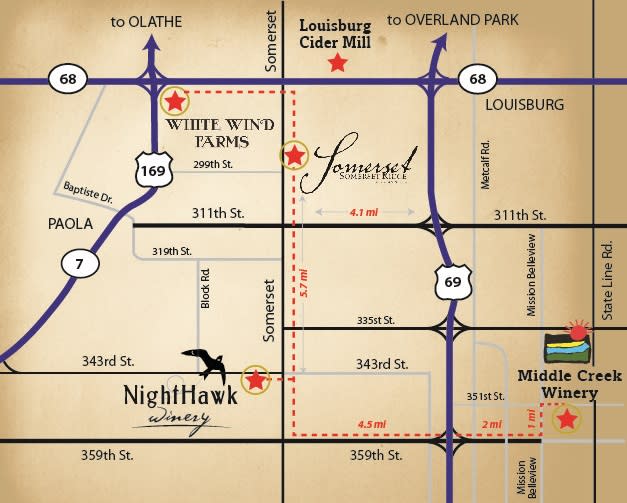 Few people know that before Prohibition, Missouri and Eastern Kansas made almost 90 percent of the wine produced in the United States. And while Missouri now has more than 100 wineries, Kansas has 35 and growing. According to state horticulture data, Kansas vineyards produced almost 15,000 gallons of wine in 1870 and production was increasing each year.
But grapevines were pulled or abandoned abruptly with the passing of the Kansas Prohibition Amendment in 1881. Kansas was the first state in the country to go through Prohibition so its effects were deeply felt and long lasting. But there has been quite a resurgence in the last 20 years with the state reporting almost 110,000 gallons produced in 2010 and significant growth in each of the last three years.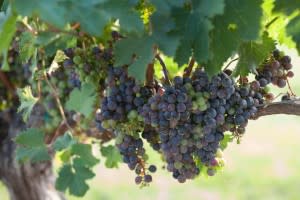 The wineries on the Somerset Wine Trail offer up different experiences for visitors. All four are open year-round and have wines priced from $14 - $24 per bottle with half and full case discounts. Somerset Ridge Vineyard & Winery is the oldest and largest on the Somerset Wine Trail.
With more than 20 wines ranging from dry to semi-sweet to dessert, sparkling and fortified wines, there's an award-winning wine to suit just about any palate. Planted in 1998, the 20 acre hillside vineyard is one of the largest and most beautiful in the state.
Harvest season is generally September and October, making it an especially interesting time to walk the vineyard. If you're lucky enough to reserve a spot on a harvest day, you're in for a true European harvest experience. All the Somerset Wine Trail wineries depend on volunteers to harvest their grapes so the celebrations for the harvest "staff" are the stuff of legends.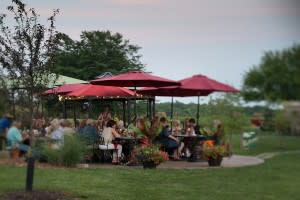 With live music and fun outdoor events every weekend from mid-April to Thanksgiving, spring, summer and fall are wonderful seasons for a visit to Somerset Ridge. During the winter months, you're likely to meet a master cigar-roller in the tasting room or be treated to a special tasting of exclusive wines that aren't on the menu.
In the tasting room, be sure not to miss the national Jefferson Cup award winning Oktoberfest wine and the Citron, reminiscent of an Italian lemoncello. Using only sustainable agricultural methods, Somerset Ridge doesn't use any insecticides or synthetic fertilizers in the vineyard making this a great place to learn all about wine in the Midwest.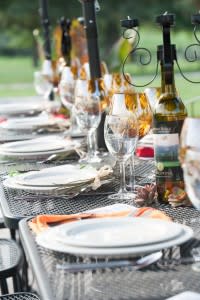 During your visit, be sure to also explore White Wind Farms, located just south on 169 Highway. They make four wines that you'll want to check out: Mischievous, Chaos, Talon and the Bandit Red.
Night Hawk Vineyard & Winery is also a perfect place to unwind and taste some wine. Nestled in a walnut grove, this boutique winery is just a few minutes south of Somerset Ridge.
Lastly, Middle Creek Winery has a charming tasting room that was originally a horse barn and now they serve 12 handcrafted wines made from grapes, honey and fruits.
Cheers! If you can't make it 20 minutes south to the Somerset Wine Trail, you can taste and buy Somerset Ridge wines from 10am – 2pm every Saturday at The Tasteful Olive in downtown Overland Park. Located at 7945 Santa Fe Dr., just a few steps away from the famous Overland Park Farmer's Market. A perfect Saturday morning excursion! ~Cindy Reynolds is the owner of Somerset Ridge Winery.