For those who believe shopping and travel go hand in hand 🙋 Overland Park is the getaway for you. Overland Park is known for shopping. We're home to Oak Park Mall with iconic department stores, and tons of trendy boutiques. Whatever brand of retail therapy you subscribe to, you can find a rack that fits your personal style here in the metro. We love to brag about our unique stores, so here goes, the top boutique-style shops in Overland Park:
The Contenders
In no particular order, here are a few of Overland Park's latest and greatest boutiques.
Ensemble - An adorable women's clothing and accessories shop in Downtown Overland Park. Bright and airy colors make a statement when you walk in, along with their seasonal and affordable styles. Flirty and feminine versions of the latest trends don their walls along with shoes, jewelry and hair accessories.
Frankie & Jules - This women's boutique in South Overland Park has a massive local following. They carry a mix of affordable attire and forward fashion. From casual everyday dresses and jeans to statement jackets and jumpers and accessories, if you love keeping up with the latest trends, stop by for a peek.
Kindred – Nestled away on the first floor of Oak Park Mall, this stop elicits sensory overload upon entrance. So! Many! Racks! Featuring hundreds of pieces from 17 local vendors, this fashion collective has something for everyone: crop tops, boho-chic dresses, distressed denim, candles, jewelry, handbags… the list goes on.
Threshing Bee - Sitting on top of Prairiefire, Threshing Bee is also a collective of seven local boutiques showcasing casual chic style from fitwear, to dresses and accessories, shoes, and home decor.
Made in KC – Those who fancy wearing hometown pride on your sleeve—literally, will not want to miss this colorful shop. Made in KC is an outlet for more than 200 local artists, designers and makers to showcase their goods, which include everything from graphic T-shirts and ball caps to artisan coasters and wall art. One thing's for sure: if you love Overland Park, you'll love everything in this boutique!
Whiskey and Bone - Brand new to the scene, Whiskey and Bone is home to modern bohemian style with a dash of rock and roll. Statement jewelry, vintage T-shirts, shimmery ankle boots, felt hats and edgy rompers. You get the picture. This is the spot if you are looking to find that stand out something.
And The Winner Is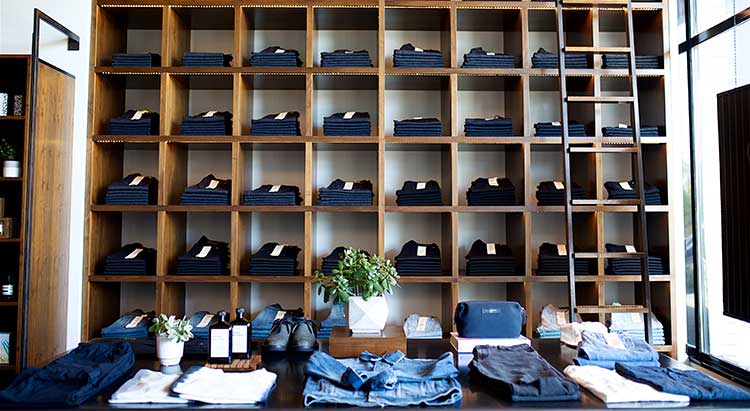 …YOUR CLOSET! Honestly, there's no way to choose a winner when each boutique offers such a varied mix of styles. The overwhelming result of this experiment is that unique shopping options are abundant in Overland Park—which means no more wearing athleisure wear to brunch 🤷.
Do you plan to shop 'til you drop through our list of contenders? Tag us on Instagram and let us know your favorite.
Continue Reading The Best of OP Blog Series
Who says grabbing a few beers is reserved for the weekend? Not Jimmy Buffet, that's for sure…
We've rounded up the best barbecue joints in town! So, work up your appetite and get ready to…
Need more things to do in OP? Sign up for Let's Go OP, our monthly insiders email. We uncover the best experiences and flavors in Overland Park and deliver them directly to your inbox.