Whether you're in Overland Park for an adults' weekend and need a date night, or, if you have loaded all the kids up and road-tripped to Overland Park and are in need of a free Friday night activity, be sure to head to Downtown Overland Park. Third Fridays is the perfect activity!
On the third Friday of every month, the locally-owned shops and restaurants of Downtown OP keep their doors open late for you to check out everything from live music and gallery openings to spa treatments and sales.
---
With around 30 participating businesses, it can be hard to know where to start. The best way to tackle the event is to hit the sidewalk and explore. Here are a few of our Third Fridays favorites:
There's nothing wrong with dessert before dinner on a Friday night! Make a visit to The Upper Crust to create your own mix of incredible pie flavors with a pie flight. Pick three slices off the Third Fridays menu (including Chocolate Chip Cookie Pie, Nutella Cream or Caramel Apple). Pro tip: throw a scoop of ice cream on top and pair the whole thing.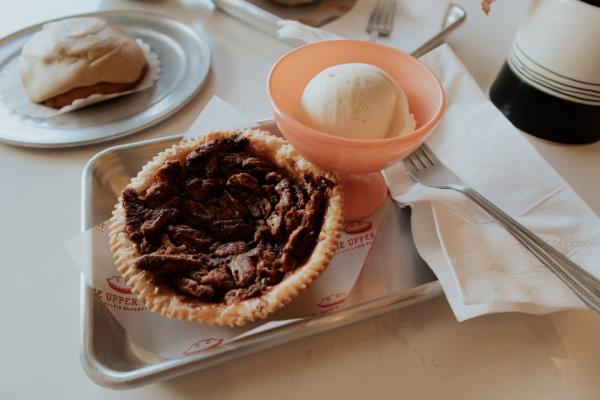 Walk off your pie while you update your wardrobe at Downtown OP's locally-owned retail shops. Find artfully curated clothing options at shops like Ensemble and The Pretty Posy; home goods and accessories at The General Store & Co.; and then add some OP pride to your wardrobe by stopping by We Got Your Back Apparel.
Visit with featured artists, listen to live music or explore ground-breaking exhibitions at Images Art Gallery, Prairiebrooke, and the InterUrban ArtHouse. Images, a member-run gallery, features over 30 local artists who specialize in everything from photography and painting to sculpting (including polymer clay bow ties!). At InterUrban ArtHouse, you can visit more than 20 working artist studios while checking out their rotation of thought-provoking exhibitions. And at Prairiebrooke, you'll find a representation of exceptional selection of original art from local, national, and international artists.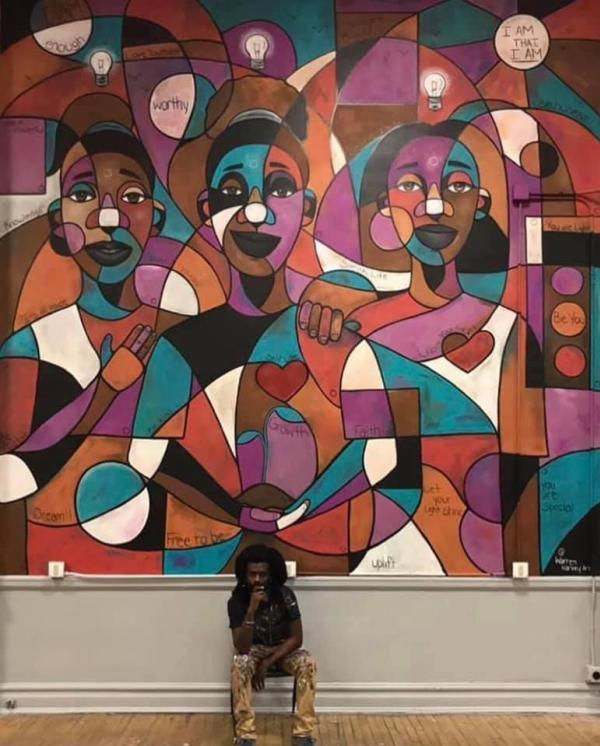 Art is everywhere in Downtown OP and it makes for some awesome Instagram photos. Find your favorite and get a few shots. They truly make photography easy.
Don't be surprised to find live music set up on the sidewalks around the neighborhood or, in some cases, right inside the stores! Pair live music with your latte at Homer's Coffee House or Parisi Cafe. Or play some yard games at Strang Hall set to live music. And for the ultimate in live music, wine, beer and spirit tastings with a side of chef-prepared dish samples, the Culinary Center of Kansas City is a Third Fridays must!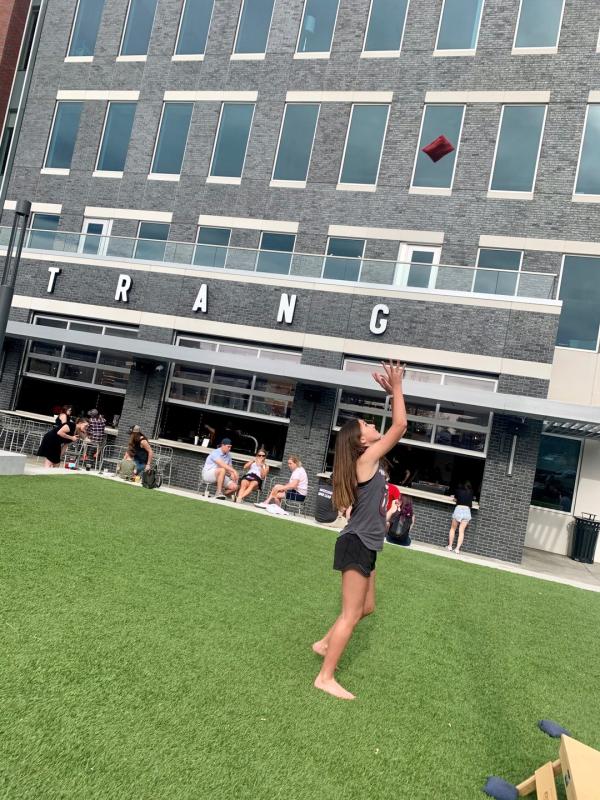 Stick around Downtown OP after exploring for dinner and drinks. Try a one-of-a-kind beer flight at Brew Lab, a slice as big as your face at Buffalo State Pizza & Co. or the Fabulous $5 Friday drink specials at The Other Place. And don't forget The Peanut on Santa Fe's wings! Trust us -- get the wings.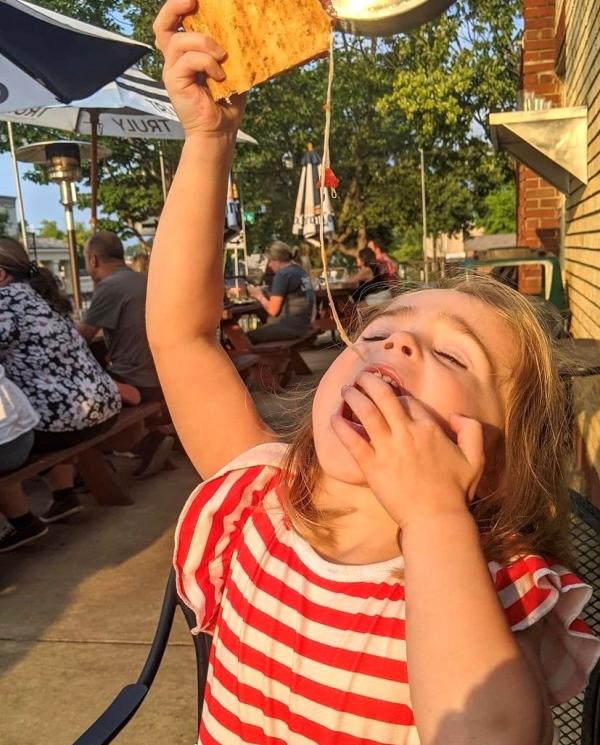 ---
Be sure to check our event page for special Third Fridays events. You'll find live music under the clock tower in the warmer months and specialty-themed events like Ladies' Night Outs, Car Shows, and other specialty nights. Third Fridays happens on the third Friday of every month from 5 PM to 8 PM.