Watching a Chiefs football game on TV is fun, sure—but there's no comparison to hearing the announcer shout, "Touchdown, KAN-SAS CITY!" in person over the deafening sound of 76,000 Arrowhead faithful.  

Next time you rally a crew, jump in the car and head to KC | OP to catch the Chiefs in action, extend your trip a bit and add these fan experiences to your gameplan.
 
1. Tailgating at Arrowhead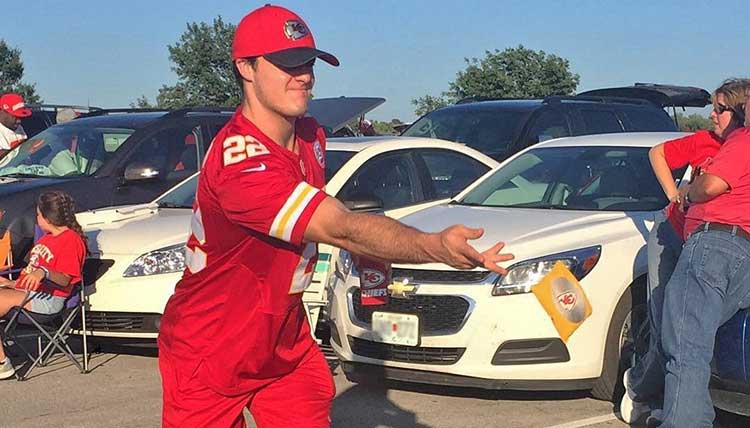 Named one of the 10 Best NFL Football Stadiums for Tailgating, the pre-game at Arrowhead Stadium is almost as important as the game itself. This rite of passage for any Chiefs fan is a true cultural experience complete with the aroma of steak on the grill at 9 a.m. and meeting new friends through parking lot cornhole competitions.
2. Breakfast of Champions
Whether you need game-day fuel or a greasy morning-after big breakfast, KcOp has your most important meal of the day covered with fan favorites like Shack Breakfast and Lunch and Big Biscuit. Or try The Corner Restaurant in Westport where everything is made from scratch.
 
3. Stock up on Team Gear
Sporting goods megastore Scheels has about as much Chiefs gear as Arrowhead has parking spots* (*slight exaggeration alert). Jerseys, hoodies, ball caps—you name it. Not to mention, the 220,000-square foot building also holds a 16,000-gallon aquarium and gigantic Ferris wheel.
 
4. Drink Local at Brew Lab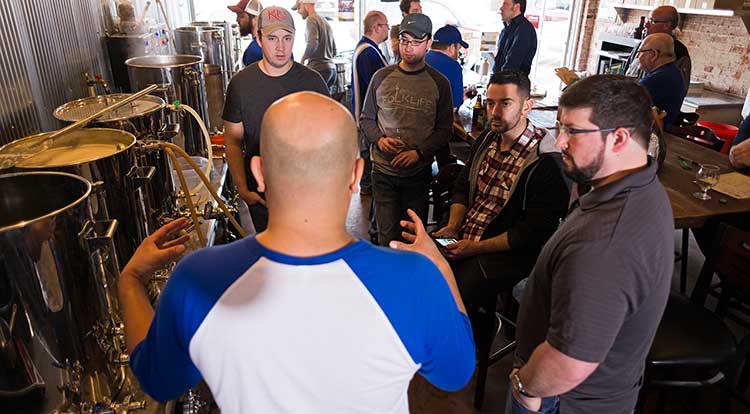 "Cheers!" to a victory or drown your sorrows at Brew Lab where local ambers, pale ales and lagers flow abundantly in a group-friendly taproom. For a more hands-on experience, book an afternoon private YouBrew session and learn the basics of homebrewing with professional-grade equipment and qualified instructors.
 
5. Eat KC BBQ Like a QB
Traveling to KC | OP and not trying the world-famous barbecue is about as tragic a decision as unsuccessfully "going for it" on 4th-and-1 instead of taking the easy field goal, then losing the game by 3. While Overland Park offers many drool-worthy barbecue joints, Patrick Mahomes is known to frequent both Fiorella's Jack Stack and Q39.
 
6. Tee Off After a Touchdown
Looking to get in on a little competition yourself? Rent a bay with your crew at Topgolf where a driving range and dartboard-like targets combine to form a high-tech golf game. And you won't leave hungry—the well-rounded food menu includes indulgences like loaded waffle fries and injectable donut holes.
 
7. Chicken Wings & TV Screens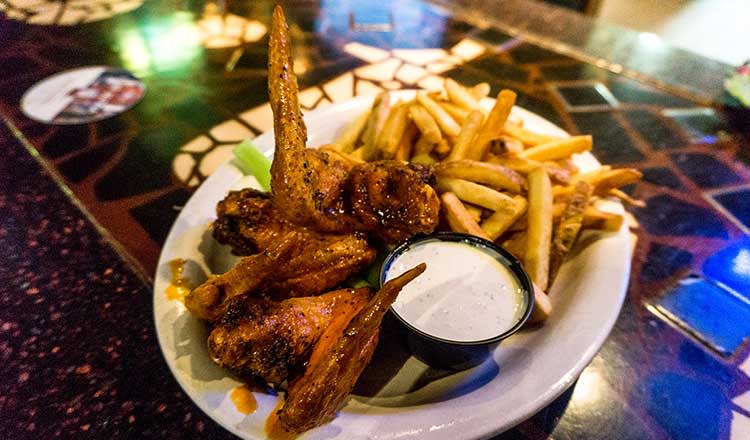 After watching the guys in red, catch your second favorite football team at one of KcOp's fan-favorite sports bars. The Peanut is famous for its mammoth chicken wings, while Maloney's in Downtown Overland Park offers a rooftop gametime experience.
 
8. Game on, Arcade Style
After the big game, get your game on at one of KC | OP's 21-and-older arcade bars. Skeeball, console gaming, 80's and 90's classics—Up-Down in downtown KC has it, and all for just 25 cents per play. Or, try Tapcade in the Crossroads district where 45 arcade games plus 48 beers on tap await.
 
9. Party at Power & Light
After the final whistle, take your group out for a victory party at the Power & Light District in downtown Kansas City. This entertainment district is chock-full of bars, dance clubs and restaurants, including McFadden's Sports saloon where Travis Kelce once had his own menu item.
 
10. Take KC Home With You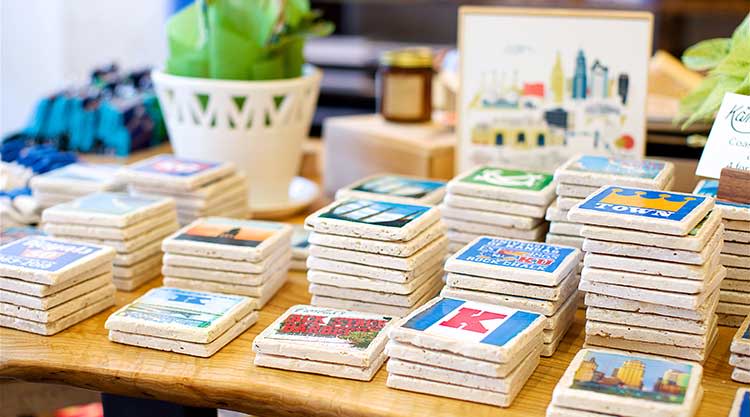 Whether your idea of a trip souvenir is a coaster or a keychain, Made in KC at Prairiefire will get the job done. With goods from more than 200 local vendors, you can leave satisfied knowing you supported local businesses during your trip.
Continue Reading More Blogs For Sports Fans