Get Your Patio Fix
Nothing says warm weather like heading to your favorite restaurant or bar and seeing a sign for the patio that reads "Now Open". We suggest taking full advantage of this by spending some time on the patio and getting your daily allotment of Vitamin D. Once again, we worked hard "testing out" the area's top terraces and narrowed down some of the best patios in Overland Park for you. Read on and see where we think the best patio to soak up some rays in OP is.
The Contenders
There is a patio for every occasion. A relaxing morning cup of tea, catching a game at a rooftop sports bar, or even eating dinner al fresco at an award-winning restaurant. One of the patios below is sure to fit the bill in any case.
And The Winner Is
This versatile patio has everything you could ever want. The unofficial winner of the best patio in OP goes to Strang Hall.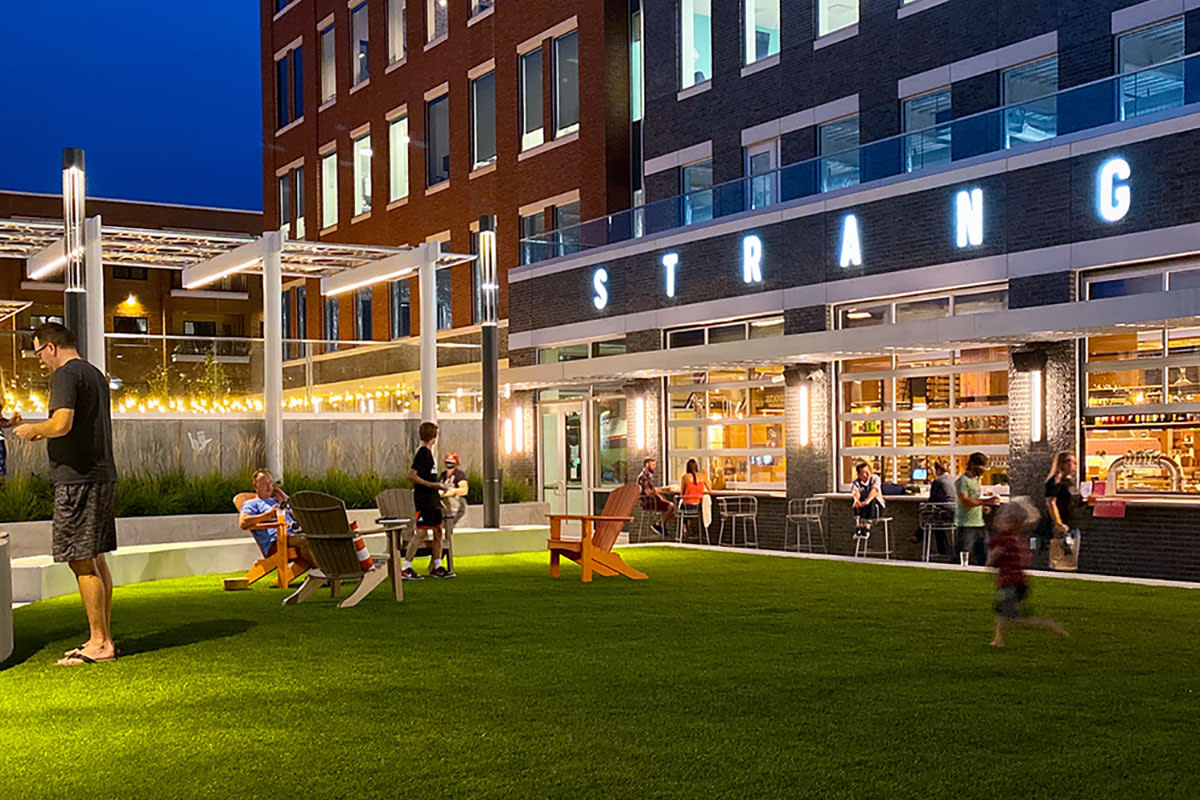 While Strang Hall is most commonly known for their collection of top notch restaurants all under one roof, their patio is a major reason people are flocking to Strang Hall. Even though we call it a patio, it may be better described as an outdoor dining experience. You can belly up at the bar, grab a picnic table under and umbrella, grab a seat on the outdoor couch, or head to the grass and grab an adirondack chair.  
Whether you are planning your first or tenth trip to Overland Park, the patio at Strang Hall is a must. No reservations needed here, just head down to Strang Hall in Downtown OP when you are ready.
Need more things to do in OP? Sign up for Let's Go OP, our monthly insiders email. We uncover the best experiences and flavors in Overland Park and deliver them directly to your inbox. 
Continue Reading The Best of OP Blog Series