Hire a professional photographer on your next trip to Overland Park and the memories you create could be your next holiday card!
Websites are popping up to connect you to local talent to capture memories. Thumbtack.com is one, Flytographer.com is another. We caught up with Mariam, a local photographer who specializes in professional vacation photos to get the inside scoop.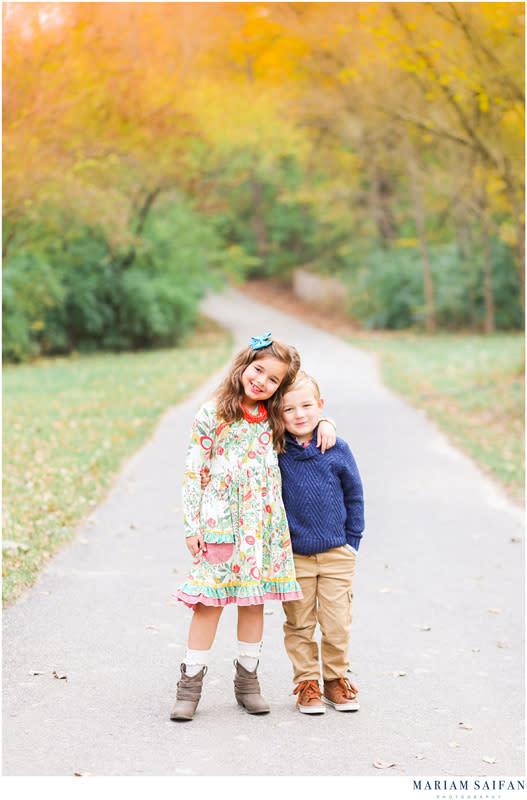 Hiring a professional photographer for vacation photos is a trend we're seeing everywhere – why do you think it's caught on?
"Many people are investing in experiences that will leave them with great memories and stories to tell. Hiring a professional photographer to capture their portraits on vacation is a great way to hold on to those memories and share with family and friends! Once you go back home after your vacation, you are left with your beautiful portraits to look back at!"
What are your favorite places in Overland Park to snap photos? 
"I love using lots of nature and beautiful vibrant colors in my portrait photography! Some of my favorite places to shoot include Leawood Park, the Museum at Prairiefire, as well as Thomas S. Stoll Park. These locations have so many different backdrops and settings which helps to create a gorgeous portrait gallery with tons of different photos that are all beautiful and unique."
Do you have any tips for visitors who want to hire a photographer on vacation in Overland Park? 
"The most important part about hiring a photographer is for you to be and enjoy yourself! I love getting to know my clients to capture authentic moments. I suggest 1- 2 locations for a variety of photos for you that could be displayed in your home. As for what to wear, I have tips on my website that show how to coordinate, accessorize and layer."  
You can follow Mariam Saifan Photography on Instagram @MariamSaifan and also check out her work at www.MariamSaifan.com.