You need a vacation. Ask any doctor if a vacation is good for you and they will tell you yes. Just a few days with a break in your regular routine is enough to give you better sleep and productivity. It reduces your stress. It doesn't need to be a luxury vacation. It doesn't need to be a 10-day getaway. It doesn't even need to fit into a weekend. In fact, it's better if you don't take a vacation during a long weekend.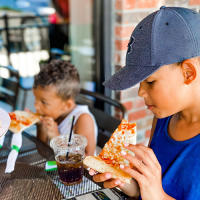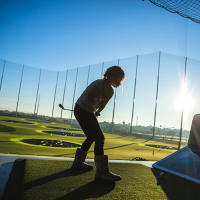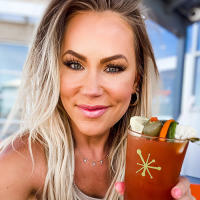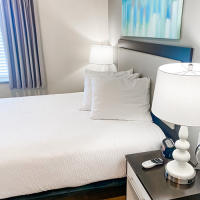 Here are seven reasons why you should vacation during the week:
Your weekends are still busy. You need to be home for Saturday yard work. You have Target runs to make. You have your son's BFF's birthday party to make an appearance at. And come on -- vacations are meant to take workdays off, not weekends. Or play hooky, we don't care. We won't tell the boss about that Instagram post with your toes dipped in the water.
Admit it – you're cheap. Who doesn't love a good discount? It's called supply and demand, baby! Hotels cut prices during the week. You're in happy hour land at restaurants and if you're lucky, even attractions will cut you a weekday deal. Hint: If you time it right, you can get free admission at Deanna Rose. And Topgolf is half price on Tuesdays!
Lots. Of. People. They come out in masses on the weekends. They don't come out in the masses during the week. This is your opportunity to fly by the seat of your awesome cargo pants. No reservations needed.
Re-adjusting to "normal" life is easier when you come home on a weekend. Especially if you have kids. Unpack at a leisurely pace when you get home. The kids will go to bed early, too. We promise.
ROADTRIP IT, BABY! Traveling a few hours away will seem like an entirely new adventure, as opposed to somewhere halfway across the nation. That's more days in the week for vacation! And no one is barking orders over a speaker to put your seat in the upright position and put your phone in airplane mode.
The mimosas taste so much better when you're posting vacation pics while your friends are working on a Monday morning.
"AWWW YEAH! CAN'T WAIT FOR MONDAY!" You've always wanted to say that, didn't you.
Need more things to do in OP? Sign up for Let's Go OP, our monthly insiders email. We uncover the best experiences and flavors in Overland Park and deliver them directly to your inbox.