Okay, sure. Some call us fly-over country. But looking at clouds through a plane window is boring.
We're really road trip country. Overland Park, Kansas is a quick day road trip to over 55 million people. Spotting prairie dogs popping up through the prairie is not boring. Staring out the window in a dream-like trance as the gorgeous, green rolling hills float by is not boring. Laughing at the truckers that blow their horns for the kids is definitely not boring. Go on the ultimate hunt for all 50 states' license plates is not boring either. It's possible, by the way. Even Hawaii – hey, we don't ask questions.
Organize your music playlist, pack up the Cheeto-hands that you call your kids, and tell Siri destination: Overland Park, Kansas. Wave at the skies above because there's so much more to do down here.
Day 1
Overland Park's specialty is kids.  We get it. We have plenty of hotel pools to choose from. We also know travel days make for hungry kids. After you check in at your accommodations, get some patio time in at Strang Hall in Downtown OP.  Strang Hall offers six different restaurants under one roof for picky eaters to recharge. Bonus: Strang Hall has lounge chairs and lawn games to stretch out those legs. Rest up easy. You're only beginning your adventure at Overland Park…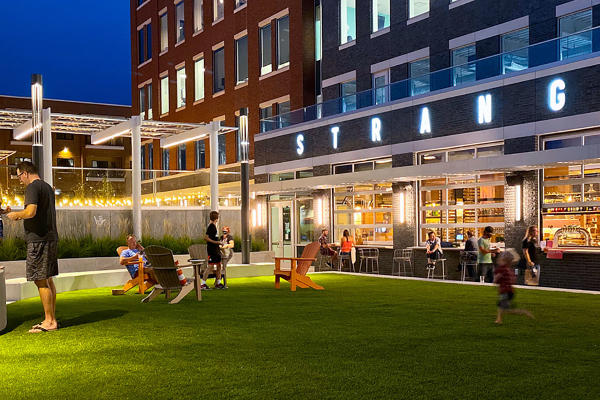 Day 2
WAKE UP!  And smell the donuts. Not just donuts but donuts from the cutest Airstream-converted-food trailer called DOP Donuts. Get your coffee fix just down the road at Homer's Coffee House or Parisi Café. To different coffee shop vibes. Try them both!
Now that you're buzzed on sugar and caffeine, burn a few calories with your golf swing at TopGolf. Your kids will beat you. How do they do that? Top golf offers a complete food menu for lunch and a full bar too.
After golf, head to one of the prettiest buildings in the entire Kansas City metro – Museum at Prairiefire and stand next to a T. Rex. And then head to the Discovery Center where kids are free to play paleontologist, anthropologist, zoologist, biologist, and geologist. They can even experience what the moon smells like!
In the evening, head over to Prairiefire which offers a world of entertainment and dining options. Parents may want to grab a drink over dinner. May we recommend a Coco Bolos signature margarita?
While in PrairieFire, run – do not walk – to Creative Culture. The DIY studio welcomes kids and adults to channel their creativity with paint-your-own pottery, crafts, and even a plant potting station. Here's the best part -- grab an Instagram-worthy gourmet milkshake. Think: the bloody Mary of milkshakes.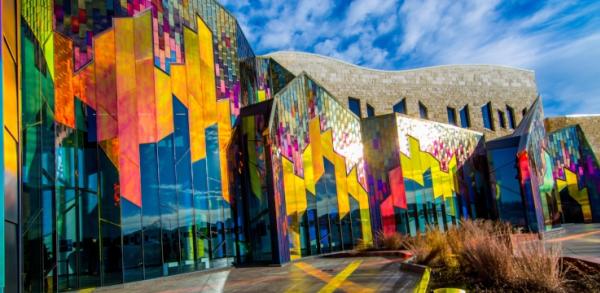 Day 3
Start your day at Tous Les Jours. It's a South Korean bakery serving pastries you won't find at most bakeries. After breakfast, make your way to iFly, an indoor skydiving facility. We know you're a good parent and would never push your child out of a plane. But it's totally cool and expected to watch your kid in the giant wind tunnel. We promise – everyone smiles here! It's one of the best thrills for families.
The smiles don't stop there. Check out Deanna Rose Children's Farmstead. Feed the baby goats, sit inside a one-room schoolhouse, watch a blacksmith do his thing. You'll get a "best day ever!" from the kids. We're experts in this kind of thing.
After a long day, you need a taste of what KC/OP is known for – barbecue. Check out Q39. Between the pork belly, burnt ends and ribs, you can't go wrong with any of their dishes.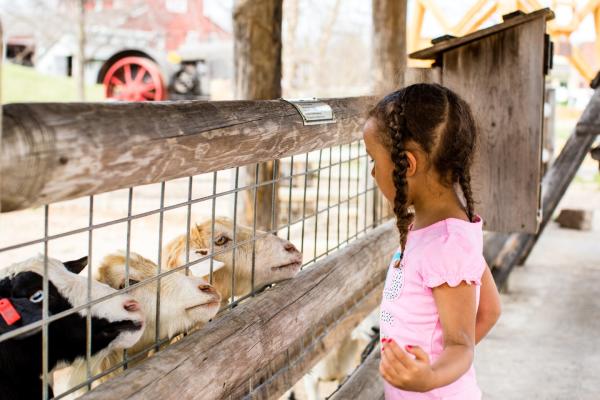 Day 4
By day four, you may want a relaxing atmosphere in the morning. McLain's Market has the coziest of settings that make you want to stay for four more days.
Follow that up with a stroll through the Overland Park Arboretum & Botanical Gardens. Take in the sights, smells, and of course, burn off every calorie you took in all weekend long.
And then enjoy the peace and quiet driving home while everyone sleeps in the car after an incredibly fun and thrilling trip in Overland Park. You'll leave Overland Park with the biggest smile on your face. Right, kids?! You'll be back to see more of Overland Park. After all, this is road trip country.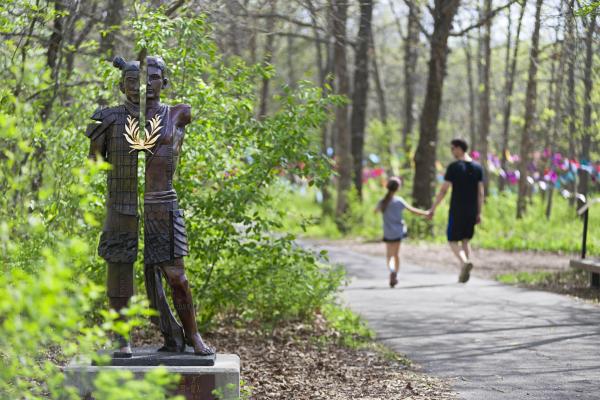 Need more things to do in OP? Sign up for Let's Go OP, our monthly insiders email. We uncover the best experiences and flavors in Overland Park and deliver them directly to your inbox.