Photo credit: Jenny Wheat
Taco Naco chef and owner Fernanda Reyes says she first remembers helping out in her family's kitchen around the age of 5-years-old. "My grandfather and brother opened a small restaurant, so I was always tagging along, trying to help, and exploring the kitchen," she says. "It left such an impact on me, I decided to study culinary arts at the Instituto Culinario de Mexico in Monterrey, Nuevo Leon."
During college is when Reyes truly found her calling and, more importantly, her signature culinary style. "I fell in love with food and became even more passionate about my Mexican food and culture," she tells us. "I had the opportunity to study half of my career in the east-central city of Puebla, which is one of the leading culinary and culture centers of Mexico."
She honed her professional skills as a chef and expo chef at different hotels and restaurants in Mexico. "Upon graduating, I decided to pursue a Master's in Business Administration with a focus in finance," she adds. "Shortly thereafter, I left to explore Europe and its diverse cuisines for a couple of years."
As fate would have it, Reyes met her future husband, Brian, at a wedding in Mexico before she left for her European trip. "Eventually I decided to move to Kansas City to be closer to him," she says. "We got married, and a few years later while he was finishing a master's degree at UMKC, he approached me with the idea of starting a culinary concept together—anything I would like. I wanted tacos!" What started as a catering company in 2019 ultimately spawned her insanely popular stand at the Overland Park Farmer's Market in 2020. Sensing they were on to something, the duo opened Taco Naco KC Market & Taqueria in Downtown Overland Park in 2021 — and the rest is history.
We sat down with the taco maven while sampling her newest decadent offering, quesabirria, to ask her our nine burning questions.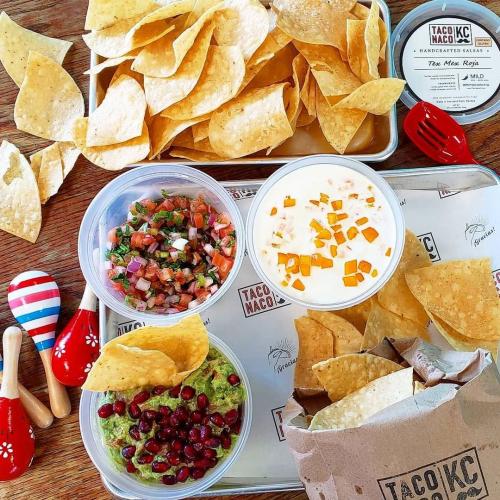 9) What's the most complicated dish you've ever prepared?
"I wouldn't necessarily say it's complicated, but mole is definitely one of the recipes that requires the most focus, time, and dedication. There are so many types of moles that exist, but in general, a good mole may consist of over 20 to 30  separate ingredients each. You have to count and measure each ingredient and always continue stirring to keep the mole from sticking or burning. However, the biggest challenge—and art—is knowing how to combine and bind the unique flavors properly."
8) We need to know—what's your most popular, best-selling menu item at Taco Naco KC?
"The brisket barbacoa taco is definitely a crowd favorite. Everyone loves the flavor—the combination of the chipotle aioli and the red pickled onions over juicy slow-roasted shredded brisket. It makes my mouth water just thinking about it."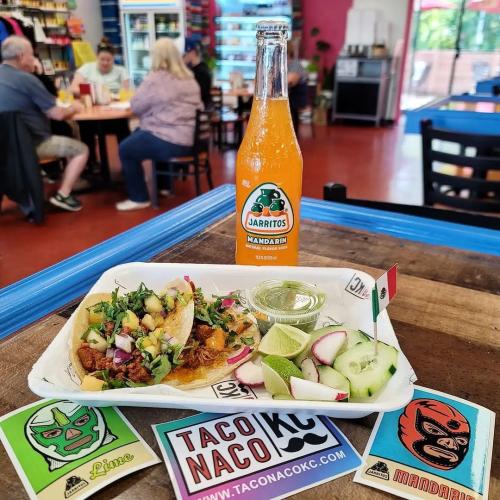 7) Shhhh, I heard you have a secret menu item or two. Is that true?
[laughs]  "Yes, in the summer and if I find the right ingredients, we offer a soft-shell crab taco. We have offered pozoles and other stews previously especially during the cold seasons. When we first opened, we offered other unique specials like beef tongue or tripe tacos. I am not sure if or when we will bring those back. They were delicious, but a tough sell for the general consumer. We recently changed our menu to include a few other long-time secret menu items like the Tecate fried fish taco, baja shrimp chorizo taco, and the super popular brisket quesabirria. Once secret on the menu, it's now available for all to see."
6) Name one thing you'd really like to try adding to Taco Naco's menu.
"Oh goodness. I have so many ideas! But my kitchen is super small. If I had a much larger kitchen space, I would do all sorts of great plates. I would love to have carne asada al carbon, tacos al pastor but using a trompo or vertical roaster, and carnitas with chicharrones."
5) What's the largest number of tacos you've ever seen anyone eat in one sitting at your restaurant. I need details.
"Well, my general consumers always eat about 3 to 4 tacos along with maybe chips and queso or chips and salsa. My Hispanic consumers and fellow Mexican compatriots always eat about 6 to 8 tacos each.
That record so far, though? A small girl came up to the register and ordered the Taco Tray Array. I thought she was going to share with her tablemates, but when I brought the tray to the table, I realized she was alone, and it was all just for her. She finished all the tacos with glee and then ordered our baja shrimp chorizo taco and a Tecate fried fish taco just to sample. That brought her total to—11 tacos!
4) Taco Tuesday is insanely popular at your place. Why do you think that is?
"Our Taco Tuesday promotion is too good a deal. Three for $9 is a steal for the quality we offer. It may be subject to change a bit as food and operating costs continue to rise. I also think our restaurant is a great space to meet with friends to talk, hang out, and enjoy a taco or share a margarita.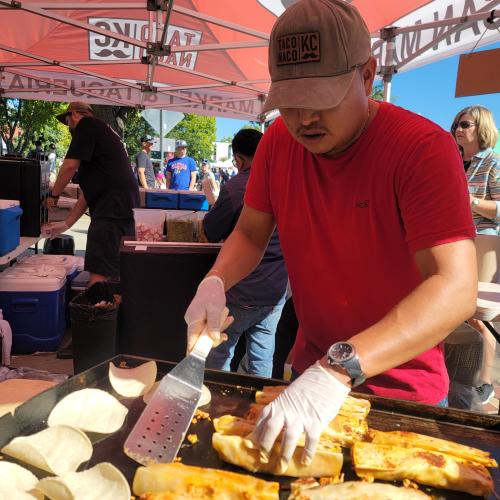 3) I always order the same thing at Taco Naco. Is that the case with most of your customers or ... ?
"Yes, about 90 percent of my customers are return customers. They usually visit us at least two to three times per month. Many new customers will visit us several times a week. And yes, they almost always order the same item. Sometimes I recommend new things, but they usually stick with their favorite dish."
2) Your stand is incredibly popular at the OP Farmer's Market, but what other stands do you visit there?
"I love flowers, so every time that I have free time on a Saturday, I leave the restaurant and buy flowers for the house or the restaurant from Flatlanders Flower Truck and my Vietnamese friends at Mo Mo Ru Tha farms. They do some truly beautiful arrangements.
While I'm there, I usually get some cheese empanadas from Happy Tummy KC, and whenever Wiener Wagon is there, I get a hot dog. They are the bomb! Ultimately, I just love to walk around and say hello to everyone, make jokes, and buy vegetables to cook at home. Everyone at the Overland Park Farmers' Market is like my family.
We have also formally partnered with a few vendors for the restaurant. We use Food Life Joy microgreens consistently. And all our tortillas are stone-ground and made fresh from Yoli Tortilleria. We also offer Kansas City Caramels and Mythos Hot Sauce products at our restaurant along with other local and/or Mexican gems."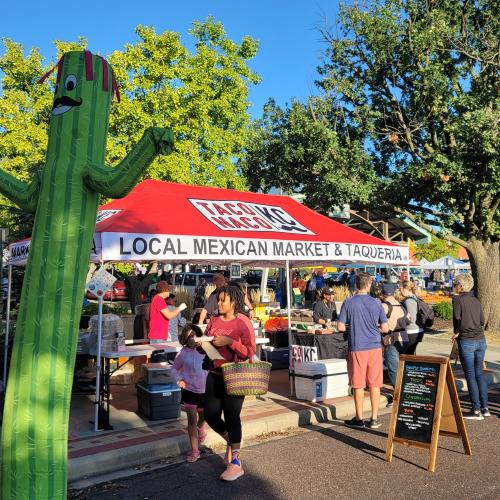 1) What's been your biggest culinary, uh, catastrophe?
"Bakery and pastry. Too messy. Whenever I try to follow a recipe to make a cake, it never comes out. It could also be that I am not very patient as a person, and I often try to rush a process. But ultimately, I like to blame my oven."
Need more things to do in OP? Sign up for Let's Go OP, our monthly insiders email. We uncover the best experiences and flavors in Overland Park and deliver them directly to your inbox.