It's not always an easy task to find great food that meets your dietary restrictions when dining out. Couple that with traveling to a city that you don't know the gluten-free or vegan restaurant scene and you could be in for a rough trip.
Fortunately, Overland Park is full of great restaurants that cater to various dietary needs. Bring your friends along as you try out these places because these gluten-free and vegan restaurants will satisfy the appetites of even the biggest food critics. After all, those with dietary restrictions shouldn't have to sacrifice new and exciting dining experiences.
The Contenders
The list of the top vegan and gluten-free restaurants in Overland Park has been narrowed down to four. This list will easily get you through a day if you decide to eat at all four, or a weekend if you spread out these options.
You can start your day with coffee and breakfast and end your day with pizza. These top spots are sure to impress.
Mud Pie – This vegan bakery is a perfect spot to either start your day or swing by for an afternoon treat. While they are known for their vegan baked goods, they also have a variety of gluten-free options. Don't forget the caffeine! Mud Pie has a full coffee bar featuring their house-made milks.
Unforked – The main goal of Unforked is to create great tasting food while using local and fresh ingredients. They have definitely succeeded here. Unforked has a menu ranging from tacos and burgers to salad, with vegan and gluten-free options in all those categories.
Spin! – Gluten-free OR vegan pizza? Yes, please. For those who are gluten free, Spin! offers a great option for a gluten-free crust. Get a completely vegan pizza as well by getting veggies with dairy-free cheese. If you want to add a salad, check out the Mini Mia special, which includes salad and a pizza for just $9.45. Spin! is a solid option if you are craving Neapolitan style pizza while in Overland Park.
The Mixx – Whoever said salad is boring obviously hasn't had a salad from The Mixx. While The Mixx may be light on the vegan options, they have a wide assortment of gluten-free and vegetarian options. If you want a gluten-free salad, we recommend the Rocket Salad, but if you are looking for vegan options, try out the Mediterranean Veggie Wrap. You will definitely leave here satisfied.
And The Winner Is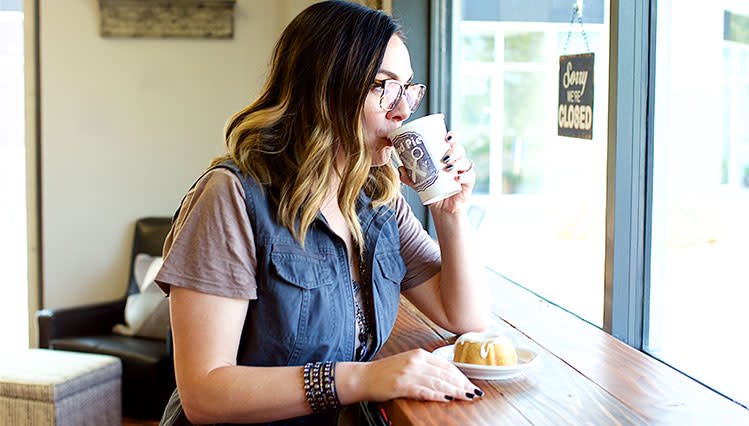 While narrowing down the great gluten-free and vegan food options in Overland Park, one place continued to stand out from the pack.
The unofficial best gluten-free and vegan restaurant in Overland Park is Mud Pie.
Mud Pie could be considered the total package of vegan dining. Coffee, breakfast, lunch and afternoon sweets. What else could a person ever want? Oh, did we mention they have 5 stars on Yelp? Talk about making a good impression on their customers.
*We suggest checking with each restaurant to ensure that all items meet your dietary guidelines.*
Continue Reading The Best of OP Blog Series
We've rounded up the best barbecue joints in town! So, work up your appetite and get ready to…