JOIN THE SPEAKERS BUREAU
Share Your Story and Engage the Future of Tourism
We trust this message finds you well. We have some exciting news that we believe you'll be thrilled about!
At the Workforce Development Summit on April 13, we announced the launch of our signature workforce development initiative called PATH, Professions Across Tourism & Hospitality.  An integral part of this program is the partnership between Visit Corpus Christi and local school districts. We're scheduling in-class speakers and developing field trip opportunities to inspire and educate middle and high school students about careers in the tourism industry.
The Corpus Christi Independent School District (CCISD) has reached out on behalf of its teachers, planning the curriculum for the upcoming school year starting in August 2023. With 11 middle schools and 8 high schools offering college and career exploration courses, we're eager to start scheduling speakers and field trips for both semesters. In addition, each high school offers an introduction to culinary arts, and select campuses offer marketing and sales, entrepreneurship, digital communication, and graphic design courses, among others.
THIS IS WHERE YOU COME IN!
We're looking for tourism-related businesses like yours to host field trips and tourism professionals to speak about their careers in our exciting industry.
If you are interested in inspiring the next generation of tourism professionals, please reach out to me with the right team member at your business who will be coordinating these efforts. We will provide specific instructions on how to sign up directly with CCISD and support you throughout the process.
To assist you, Visit Corpus Christi has developed a turnkey presentation on careers in hospitality that we will share with all presenters. This is a fantastic opportunity to help shape the future of tourism in Corpus Christi.
If you have any questions or need further information, please contact Meredith Darden at meredith@visitcorpuschristi.com. 
Thank you for your consideration. We're excited to partner with you on this significant initiative!
SIGN UP TODAY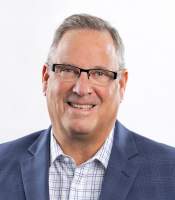 Warren Wilkinson

President
A passionate travel and tourism advocate he serves as President of Visit Overland Park. Prior to his joining the organization he served in senior roles with several advertising agencies including Kansas City based Barkley, leading the travel and tourism practice as well as serving as Managing Director for the global travel and tourism practice at MBuy. He also served as Chief Marketing Officer for Choose Chicago where he helped lead the consolidation of tourism efforts for the city of Chicago into one entity from three and permanently increased the annual budget by $18 million dollars via additional state and city resources. At Choose Chicago, he led the marketing effort to increase tourism for Chicago resulting in 2012 visitation to Chicago totaling 46.37 million visitors, a 6.2% increase from 2011. The growth was fueled by a significant increase of 10.2 percent in overnight leisure visitation (which exceeded the national growth rate by three percentage points). International visitation to Chicago rose 14.2% in 2012 more than twice the national average. Additionally, he led the redesign and digital consolidation of Chicago's visitor focused web presence to the ChooseChicago.com website. This new multilingual site saw a 250% growth in visitation to over five million annual visitors. Prior to joining Choose Chicago, Wilkinson served as the Senior Vice President of Marketing and Communications at Visit Indy, responsible for directing the marketing and communications efforts for the official destination marketing organization for greater Indianapolis. Mr. Wilkinson has more than 20 years of experience in the airline industry, having served in key senior marketing and communications positions for national and regional airline companies. From 2001 through 2008 he served as Vice President of Marketing, Communications and Government Affairs for Republic Airways, second largest regional airline in the world. Warren lives in Leawood, Kansas with his wife and kids but on the weekends can be seen at Overland Park's Scheel's soccer complex watching his son play soccer or Lacrosse or at Oak Park Mall with his wife enjoying watching their daughter perform at Culture House.