Contact Us
Get in touch and we'll get the ball rolling!
No matter if you are an athlete, a fan or an event organizer. We are looking forward to hearing from you.
Visit Overland Park actively recruits national sports events to the region while developing local clubs and advocating for local sports facility development—all with the goal of making Overland Park a prime destination for sports. Interested in learning more or want to host an event in Overland Park? Contact us by filling out the form and we will get back to you shortly.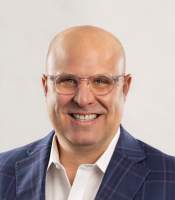 Eric Olson

VP of Sports Tourism & Events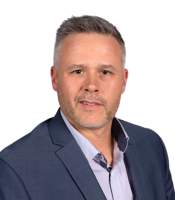 Chad McFarland

Director of Sports and Hotel Services
Chad comes to Visit Overland Park as the Director of Sports and Hotel Services. Originally from Winfield, Kansas his college career took him to Kansas State University in Manhattan, Kansas where he earned his bachelor's in education. He ultimately moved to Overland Park in 2005. Before Visit OP, he served 14 years in public education and achieved his master's degree in leadership, finishing his career as a building Administrator for the largest Alternative Education Program in Olathe. He then pivoted his interest to sales & marketing. He began working in real estate, building a new brand through marketing strategies and social media campaigns in the Kansas City area. Some of his additional works include marketing contributions for the AdventHealth Championship golf tournament. Chad has also served for 3 years as a business development and strategy consultant for Nucleus Training Solutions, a workplace training curriculum developer in Overland Park. He continues to provide intermittent consultation services to Nucleus Training Solutions today. Currently, Chad is the 2023 Vice President and long-time Board of Directors member at The 3&2 Baseball Club of Johnson County and was recently voted onto the Board of Directors for the Kansas Sports Officials Association by his colleagues. Chad also has an extensive and successful sports officiating career, serving both sides of the state line in high school and collegiate football, baseball, and basketball. Chad now lives in Olathe, Kansas with his wife and four boys. Their evenings and weekends are usually spent on the baseball diamonds, mountain biking, motocross or at RoKC in Olathe.