It's time to pack away the heavy winter coats! Spring is back in Overland Park! Get outside and watch Mother Nature's paint brush fill the world with bright colors. The animals are waking up from their long winter slumber. There's an excitement in the warm air. Come out to Overland Park and enjoy our festivals, our attractions, and did someone say baby goats? Yes, the baby goats. 
 
The OP Farmers' Market is back under the Clock Tower Pavilion for 2022! Opening day for the market is April 16th and Wednesday markets will begin on June 1st. The Overland Park Farmers' Market is in its 40th year in bringing the farm to your family table. It has earned its way to the "Best Farmers' Market in Kansas" according to Cooking Light magazine.
Shop a wide variety of products including seasonal produce, hot food trucks, the best-picked flowers, and unique specialty items such as soaps, breads, wine, and pastas. Chat up the vendors, too! They are full of feel-good family stories and will educate you about their products.
This year, the market expanded the layout into nearby parking lots onto Marty Street in Downtown Overland Park. The expanded pavilion will allow for extra space between vendors and will include nearby restrooms.
First Peoples Festival at the OP Arboretum
On May 7th, take the family to Arboretum for an intertribal celebration that pays tribute to the first peoples' cultures both past and present. Twenty years ago, Chief Yellow Eyes of the Southern Cheyenne Nation designed and led the construction of the medicine wheel at the Overland Park Arboretum & Botanical Gardens. Music, dances, food, crafts and demonstrations will be available for all ages by American Natives from around the region. This even is the cost of admission into the Arboretum.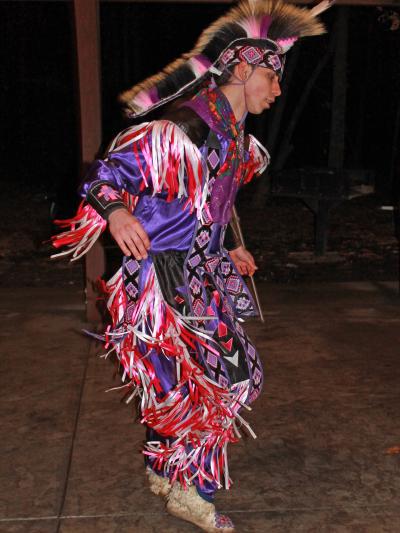 There's no better place to be in spring than at Overland Park's Arboretum and Botanical Gardens. Be a wine connoisseur or craft beer nerd this spring and summer on Thursday evenings beginning May 12th. Every wine tasting will be paired with light fare to complement. Tickets and reservations are required. The Thursday evening events start at 6 PM and concludes at 8 PM.
Please note that registration will not open until May 2022.
Whether you're in Overland Park for an adults' weekend and need a date night, or, if you have loaded all the kids up and are in need of a free Friday night activity, be sure to head to Downtown Overland Park's Third Fridays!
On the third Friday of every month, the locally owned shops and restaurants of Downtown OP keep their doors open late for you to check out everything from live music and gallery openings to spa treatments and sales. The best way to tackle the event is to hit the sidewalk and explore. Third Fridays happens on the third Friday of every month from 5 PM to 8 PM.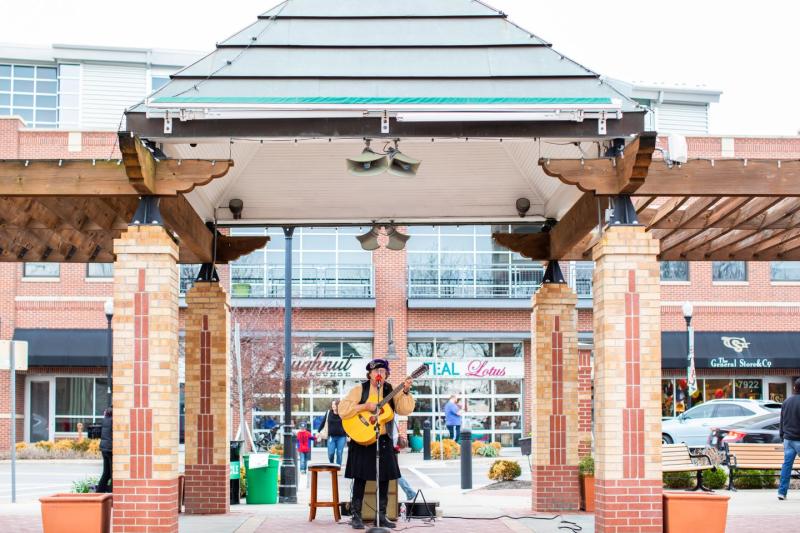 Grab your beer-lover friends and get a ticket to Strang Hall's 2nd Annual Beer Fest on June 4th from 2 pm to 6 pm! Enjoy beers from 11 area breweries, live music, and a tasting cup to take home. Your ticket also includes endless appetizer tastings from all six kitchens inside Strang Hall plus 20% off food. Don't forget your DD too! A reduced fee DD ticket gets access to endless appetizers and 20% off food.
Do you have a kid that would love to explore a firetruck? What about a police car or an ambulance? Swing by Deanna Rose on June 4th for this FREE event by the Overland Park Police Department, Overland Park Fire Department, and health workers. Learn about these important roles in our community and let the kids ask all the questions they have about their equipment.
Get our your best fairy wings and fly down to the Overland Park Arboretum and Botanical Gardens on June 11th! Seriously -- wear a costume! It's a magical time with gnomes, fairies, and sprites in the gardens! You'll find treats, entertainment, and lots of photo ops! Admission is $6 for this event.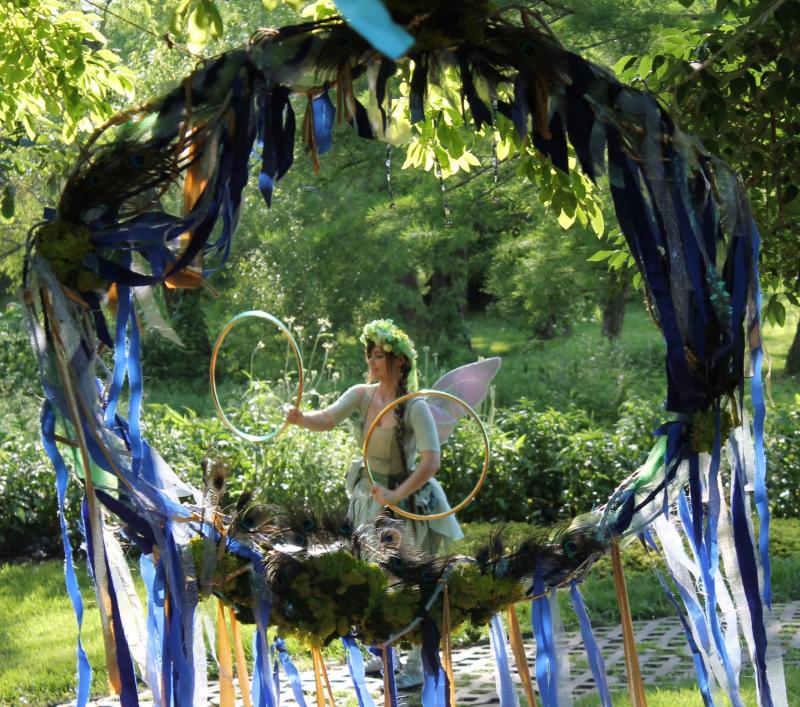 It's a summer art party in Downtown OP! Say goodbye to spring at Downtown OP's hello-summer art party! The Downtown OP Art Fair will be on June 24th through June 25th. Enjoy great food, live music, and browse some fantastic pieces of art from over 100 local artists. You've been meaning to add some color to the walls of your home. This is the place to do it. The local artists will be handpicked by Interurban ArtHouse, Images Art Gallery, PrairieBrooke, and Downtown Overland Park.
The streets will be shut down to allow open consumption. Hey, we said it was party!
---
Past Events:
Downtown Overland Park St Patrick's Parade
Everyone needs a little Luck 'O the Irish! On March 12th, for the first time ever, find a seat along Santa Fe Drive in historic Downtown Overland Park to watch the St. Patrick's Day Parade! Wear your green and get there before 10 AM when Fox 4 News anchor, Abby Eden, kicks off the parade as the Master of Ceremonies.
The parade route will start at 79th and Floyd, then will head west on 79th St. to Santa Fe Dr. It will head south on Santa Fe Dr., concluding at Robinson Street. After the parade, grab a bite and a pint at one of the several Downtown OP restaurants!
The baby goats are back and ready to play with friends! Deanna Rose Children's Farmstead is a family-favorite in Overland Park. Deanna Rose will open its doors on April 1st and will run daily until October 31st. Get there early on the weekends to meet Deanna Rose's mascot, Ruby, the goat.
Visit more than 250 animals and birds, learn about growing flowers and vegetables, experience a Kanza Indian encampment or a one-room schoolhouse, and take a stroll through main street to the fishing pond. The farm is bursting with things to see and do. One of the best places to start? The animals, of course! Kids will love an opportunity to bottle feed baby goats or pet a cow in the Dairy Barn.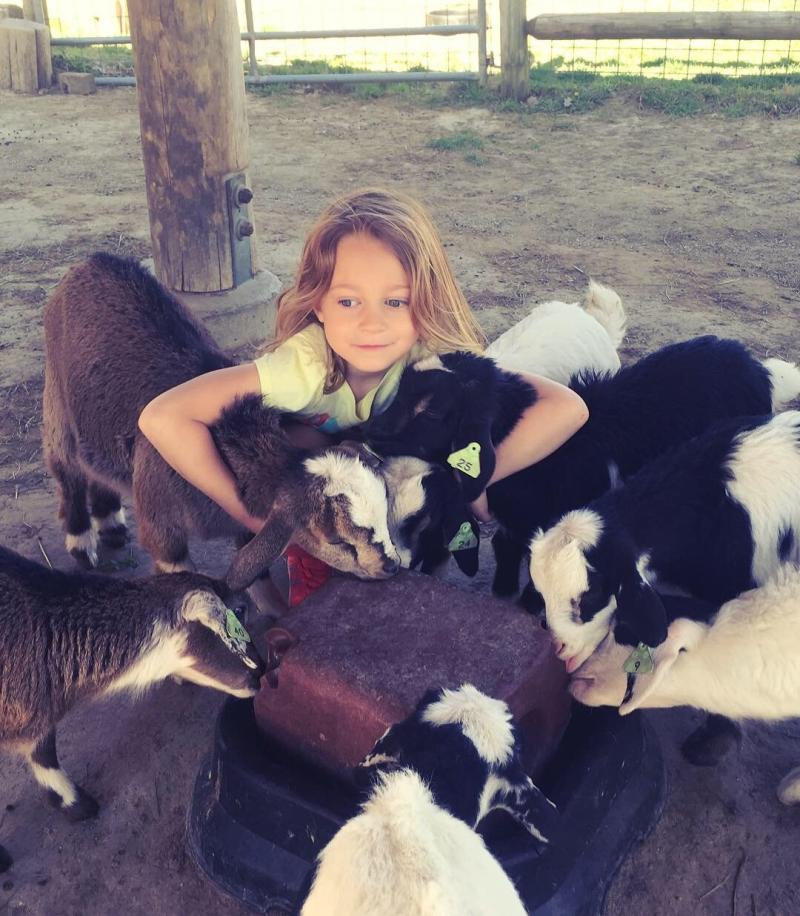 Hey, kids! Time to egg hunt! Hop on down to Downtown Overland Park for its annual Egg Hunt on April 9th from 11 am to 1 pm! Stop by the Clock Tower to snag a bag. Then start looking for the colorful Egg Posters in the windows of local businesses! When you find a poster, walk inside for a special treat! And keep an eye out for the Easter Bunny too! 
There will be live music at the Clock Tower. This event is free and does not require a ticket for admission.
Need more things to do in OP? Sign up for Let's Go OP, our monthly insiders email. We uncover the best experiences and flavors in Overland Park and deliver them directly to your inbox.