Let's be honest, brunch is basically an official weekend meal. It's your chance to put down the phones, connect with friends & family, and set the tone for an amazing day. Coffee helps, so does a Bloody Mary.
We did the hard work. We loaded up on burritos, pancakes, waffles, and yes, some awesome bottomless mimosas to find some of the best brunches in Overland Park. No thanks necessary, but please send elastic pants.
Even though it is right there in the name, don't sleep on this one. Snooze has taken the classic brunch dishes and turned them on their head. Sure, we have all heard on beer flights, but a pancake flight? Yep, you heard that right. Pair that with a brunch cocktail and your morning will be off to a great start. This place fills up fast, so make sure to call ahead to get your name on their list. 
This wine bar has proved a good brunch starts with good food. We love their biscuits & gravy and the rise & shine flatbread. Grab an order of Beignets to share with the table – they are as delicious as they are Instagram-worthy. They have several flavors of mimosas and an almost-never-ending mimosa option too.
With two locations in Overland Park, The Shack is all about breakfast and lunch. The menu is inspiring with Starchy & Cluck (fried chicken & waffles) and Gringo Killer™ (chorizo breakfast skillet). You want to skip right to the Adult Swim section where you can find spiked coffee, three different Bloody Mary's and boozie milkshakes. The restaurant décor is fun, including customer doodles on plywood walls. This popular restaurant doesn't take reservations, so arrive early to claim your seat!
A traditional diner-style breakfast joint; you'll find homemade favorites at The Wooden Spoon in central Overland Park. Locals and visitors love the corned beef hash and the egg panwich, an egg sandwich with pancakes instead of bread. Pro tip: ask for a side of the hash brown casserole. It's topped with ooey-gooey melted cheese.
McLain's Market in Overland Park is the sister store to Kansas City mainstay, McLain's Bakery. You'll find delicious, locally-sourced brunch options that we could write about all day. But what we need visitors to know, and this is SO important: don't leave without dessert. We're serious. McLain's roots are in baking for heaven's sakes. There are homemade pastries, donuts, muffins, "cup cookies" and other sweet bites. 
The word is out. Locally-owned Brass Onion's weekend brunch is one of the best in OP. Brunch starts at 10 am but hold off on any pre-gaming because the options are plentiful. Brunch offerings include Mr. B's fried chicken, low country biscuits & gravy, and shrimp & grits. Plus, there's a full cocktail menu devoted to brunch including our favorite, The Sunny Side – orange vodka, pear, lemon and prosecco.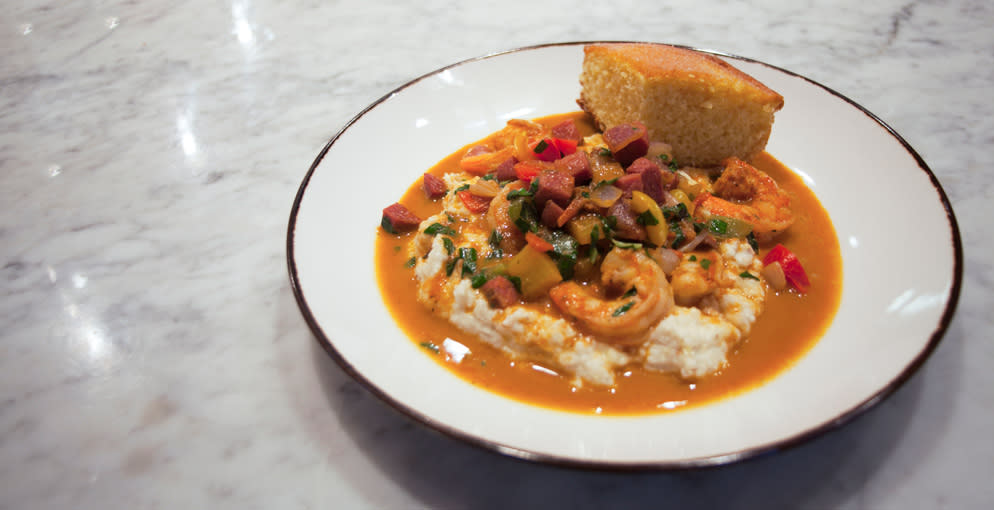 Strang Hall is what some would call a foodie paradise. Sure, you may be used to going to Strang Hall for lunch or dinner, but the brunch options here are top notch. Start your day off right with a chorizo breakfast burrito or go a bit off the beaten path and grab a breakfast banh mi. Brunch starts at 10 am on Saturday and Sunday, so you can sleep in a bit before grabbing brunch here.
Red Door claims to be home to "KC's Best Pancakes" and we agree but we'll let you be the judge of that! Red Door's brunch has all the classics and then some. You'll find more than just mimosas and Bloody Marys -- sit down with an iced Irish Cream Coffee or a Pineapple Upside cocktail.
Want a good 'ole fashioned southern brunch? Another Broken Egg is your spot to go. Here you'll find a southern inspired menu featuring beignets, cinnamon rolls, eggs benedict, a Mardi Gras omelette, among many other southern dishes. Oh yeah, they also have cocktails!
Gourmet pancakes. Eggs Benedict. Morning cocktails? Urban Egg features local, organic ingredients in an award-winning breakfast & lunch menu. This Denver-based brunch chain has made it's way to Overland Park and it's a definite must-try!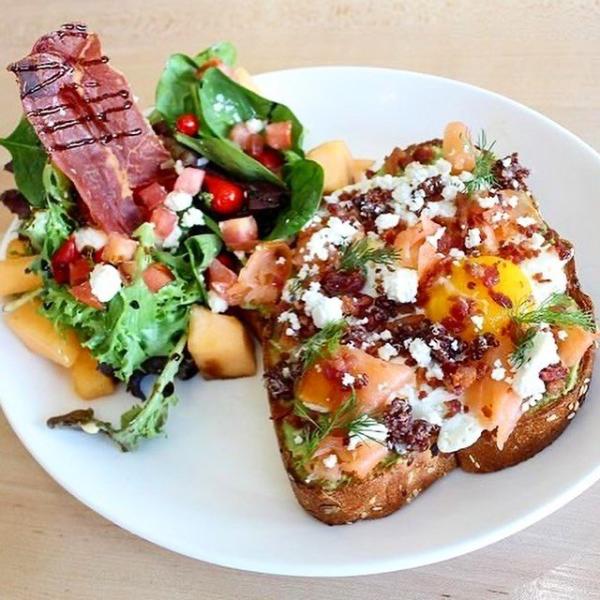 CONTINUE READING THE BEST OF OP BLOG SERIES