There's not much that beats the taste of a cold treat on a hot summer's day. You are probably wondering where one would find such delicious cold treats, and that's where we come in. We have done all of the calorie-filled legwork for you (you're welcome!), all you have to do now is go try what we have found to be some of the best ice cream, milkshakes, and shaved ice in Overland Park and Kansas City.
The Contenders
The moment you've all been waiting for! Here's the (double) scoop…
And The Winner Is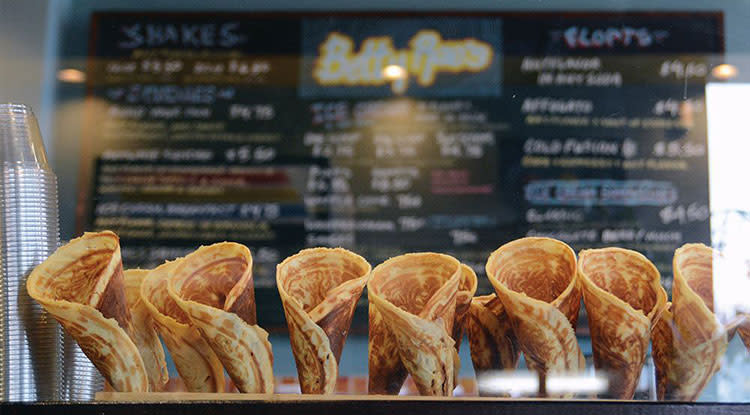 While this was no easy decision to come to, the unofficial winner of the best cold treats in KC | OP goes to Betty Rae's.
Their creativity shines through in all of the flavors they are scooping. There's something sweet on the menu for all types of eaters, so rest assured everyone in your group will enjoy their treat. If you're like me, then you have a tough time deciding whether you want something fruity or chocolaty. Thankfully, Betty Rae's combined the two and created just the treat for us indecisive ones: the Chocolate Berry Much. Flavors with coffee or flavors with liquor, this ice cream shop is an unforgettable experience for any occasion.
Long, hard work went into coming to this conclusion and it was a close battle to the end. Although Betty Rae's may be the unofficial winner, all of the contenders put up a tough fight. With that being said, it is crucial you try them all out for yourself on your next trip to Overland Park.
Continue Reading The Best of OP Blog Series