When the weather turns cold, there is no better comfort food than soup to warm you up. Overland Park offers a diverse range of soup options from broths to hearty and savory to spicy. As Overland Park expands its international culinary scene, new soups pour in from around the world. Whether you need a hot cup or want the bread bowl -- check out these five spots for great soup in Overland Park.
This southeast Asian cuisine is a must-try any time of year. If you're on a hunt for a good winter soup, place an order for the Beef Pho. The soup features rice noodles, fresh herbs and beef in a broth aromatic with ginger. They top it off with cilantro, bean sprouts and chili sauce. This ample-portion soup is perfect for sharing on a cold winter night. It's also gluten-free!
Anousone is located inside Strang Hall. Chef Anourom Thomson named his restaurant after his late brother. His cuisine is a fusion of Lao and Thai that will transport you to a home far away.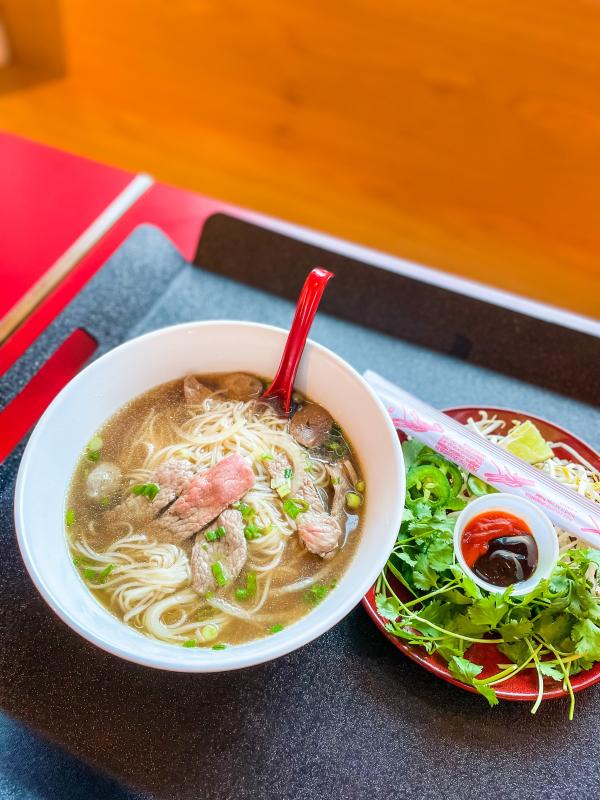 If you're looking for a Mexican soup, Taco Naco brings the heat with their posole! It's a pork hominy soup with guajillo chili broth. It's pleasantly spicy and super comforting and hearty. Want to really warm up? Eat the actual chili that the soup has simmered in for two to three hours! 
Taco Naco started as a graduate school project and turned into a pop-up at the Overland Park Farmers' Market. Its popularity soared and finally set its roots as a mom-and-pop restaurant in Downtown Overland Park. Taco Naco KC offers a wide array of chef-designed tacos, burritos, salsas, quesos, margaritas, and great seasonal specials – including soup.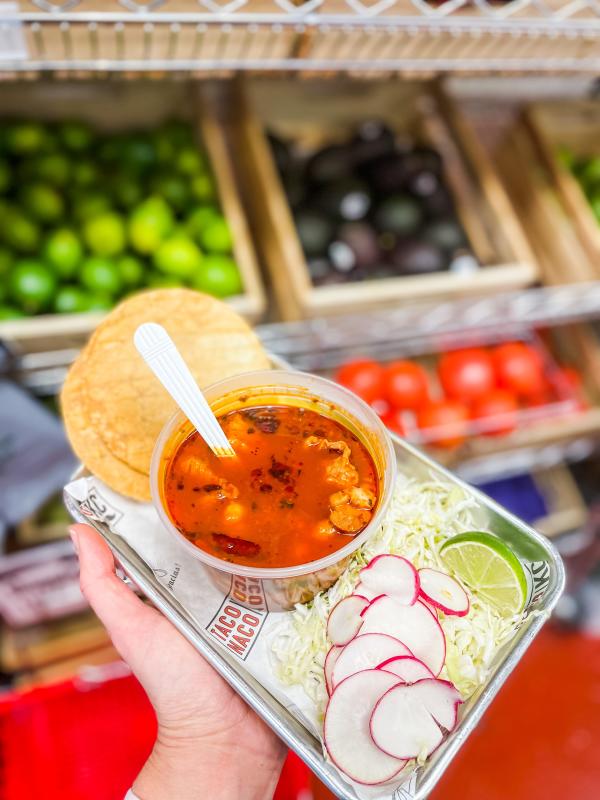 House Soup at Yaya's Euro Bistro
If you're looking for something with a Mediterranean-Euro flair, Yaya's is your place. The menu is inspired by a combination of American, French, Italian and Greek cuisines. Yaya's signature House Soup is a rich and hearty dish that is bursting with flavor. It's made with wood-grilled chicken, tomato broth, roasted vegetables, and orzo pasta. It's the perfect hot soup on a cold day.
What's behind the name? "YaYa" means grandmother. The restaurant is named after co-founder Paul Khoury's grandmother, who as the wife of an ambassador, traveled to many European countries gathering ideas for her own special recipes.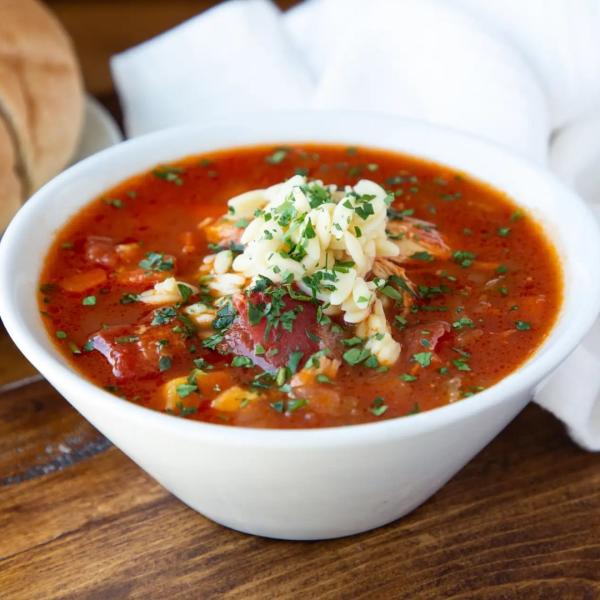 Eat soup and the bowl too. Come hungry when you arrive at Gert's Grille! All the soups at Gert's Grille are offered in a bread bowl.  The potato soup with bread bowl is so popular, even the Wi-Fi is named after it. The potato soup is made with creamy chunks of potato and topped with bacon and shredded cheddar. It definitely hits the spot if you're a fan of hearty, creamy soup.
Gert's Grille started in 1999 and is known for serving sports enthusiasts with the many TVs. The family-friendly sports bar is a great place to watch a game (with a great bowl of soup too)!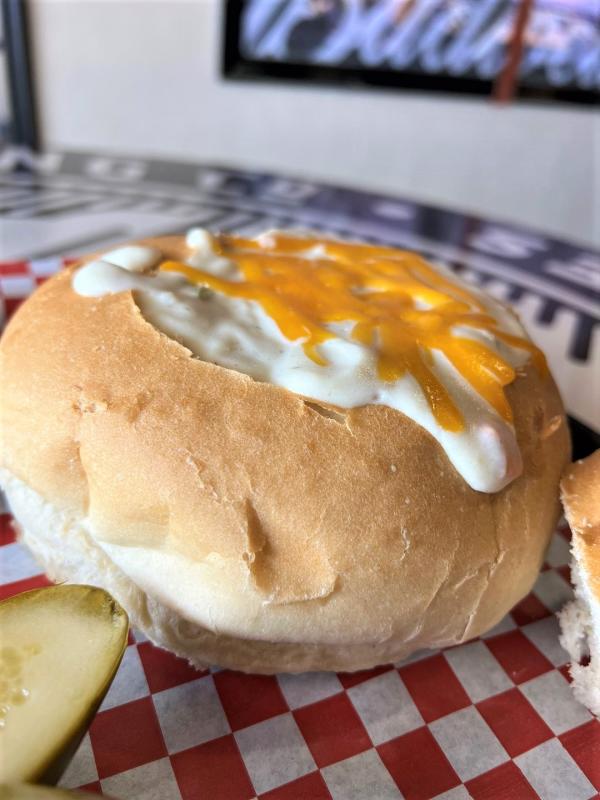 French Onion at The Table
You can't go wrong with anything on the menu at The Table but the French Onion soup will transport you straight to France. This classic soup is made with a base of meat stock and onions and topped with a baguette and bubbly cheese. If you're not a French onion fan, you can't go wrong with the Chicken Gnocchi and Red Pepper Bisque soups either. The best part is you can also purchase these soups by the pint and chilled, ready to take home. 
The Table is a spin-off from its parent company, Engineered Edibles Catering Co., a corporate catering company. The Table grew into its European-inspired café after the pandemic put corporate catering on hold. The little shop in Downtown Overland Park is the perfect little lunch spot with a fantastic menu.