Let's face it. The hamburger is everyone's real hometown hero. When you visit Overland Park, the same is true. Don't just take our word for it, grab a burger – or several – while you are in town. Here are our top contenders for best beef (and no beef) burgers.
For this contest, we sideline the debate over cheese, tomato, lettuce and onion. Don't get us started on pickles. Mustard and ketchup, don't fool yourselves. This is all about the burger. Good fries are a bonus, but won't win the rodeo.
A neighborhood hangout in northern Overland Park at 76th & Metcalf, with another location in south Leawood, Burg & Barrel has a solid selection of burgers, beer and appetizers to feed any appetite. A crowd favorite is the Cowboy with bacon, cheddar, BBQ sauce, and a beer-battered onion ring. Or try the PB&E with, you guessed it, peanut bugger and an egg. Burg & Barrel also has a huge event space for large groups in a local pub setting. Stop in on trivia night, if you dare to test your skills.
Mr. Brews Taphouse 
Nothing goes better with gourmet burgers than craft beer. Mr. Brew Taphouse does it right in Downtown Overland Park. They believe in serving fresh beef, craft beer, and fresh-cut fries. Mr. Brews Taphouse uses certified Hereford Beef raised by Midwestern ranchers that they hand-make into delicious burgers ranging from a simple hamburger to their most popular, Kentucky Bourbon Classic. 
​Unforked
Locals love Unforked. It's a concept unique to Overland Park that sources clean food from local farms. Their Akaushi burger (pronounced ah-ka-oo-shi) gives many burgers a run for their money, but the reason they made the list is for the Thai Dye Burger. It's a grilled marinated Portobello topped with Thai sweet chili sauce, roasted brussels sprouts and melted motz cheese. It's so good you'll forget it's meatless. Pair with Sheridan's concrete and it's a meal you'll talk about for weeks.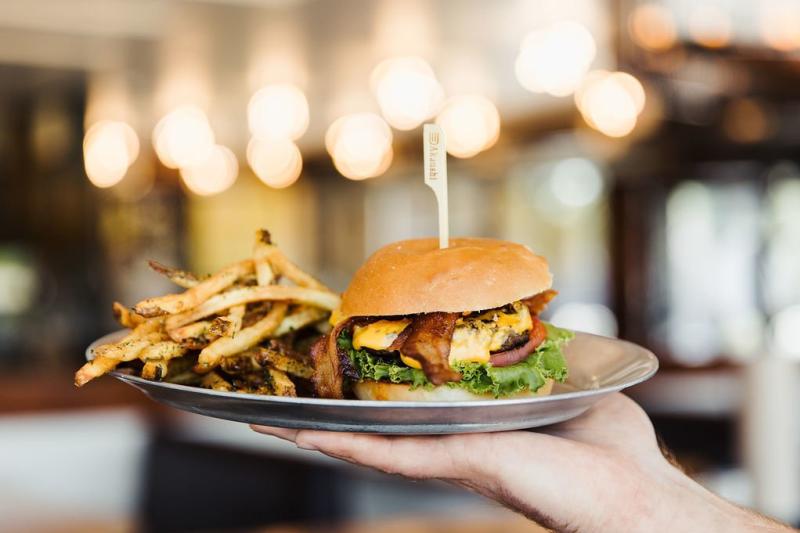 Nothing pairs better than a burger than craft beer. Brew Lab has both and does them both well. Order one of their IPAs and pair it with a DTOP Burger. Downtown Overland Park's iconic favorite burger features candied bacon, American cheese, fresh greens, tomato, pickle and green chili dijon aioli. Wash it down with another IPA. We won't judge.
Burgers, beer and rock n roll. Oh, and bring your dog too. This dog-friendly restaurant serves up some fantastic craft burgers. It's hard to choose just one with burgers named Alice Cooper Burger, Oklahoma Smash Burger or the Fireball Burger. And for the dog? Get the bow wow burger for the good boy.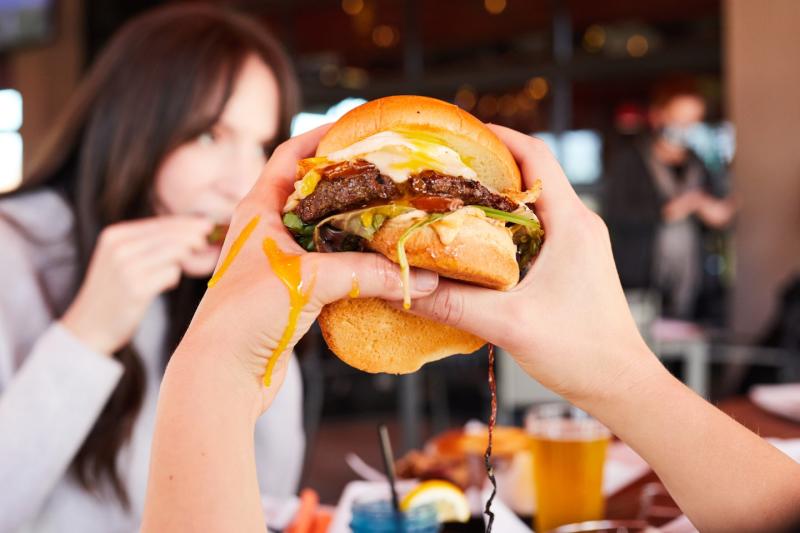 Philly Burger. Chili Burger. Flamin' Hot Burger. Patty Melt. Breakfast Burger. Who's Your Daddy Burger. Who's Your Mamma Burger. Black Bean Burger. The options go on and on at The Brew Top. The best part of The Brew Top is the rooftop patio. Catch some rays while enjoying your next favorite burger.
Winstead's Steakburgers makes the Overland Park list for its nostalgia. Winstead's was founded in 1943 as a traditional burger and fountain shop. Their steakburgers are "smashed" in the traditional Winstead's way. Trust us, you'll want a triple. And pair it with a strawberry shake! That's some good KC (and OP) eatin'.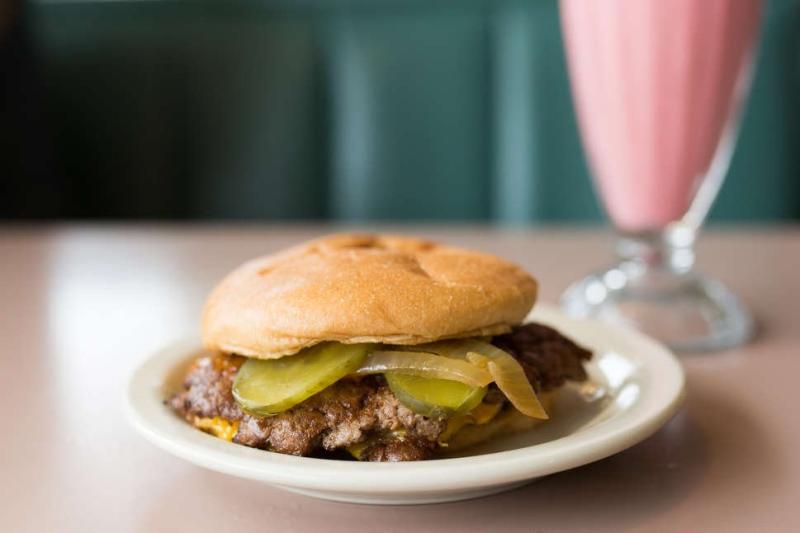 Okay vegans -- we found an awesome burger for you. Solstice is very well known for it's Beyond Burger. The burger is gluten-free and vegan with a vegan aioli, greens, tomato, house pickles, and a chia seed bun. We dare a meat eater to try this one. DARE YOU. It's that good.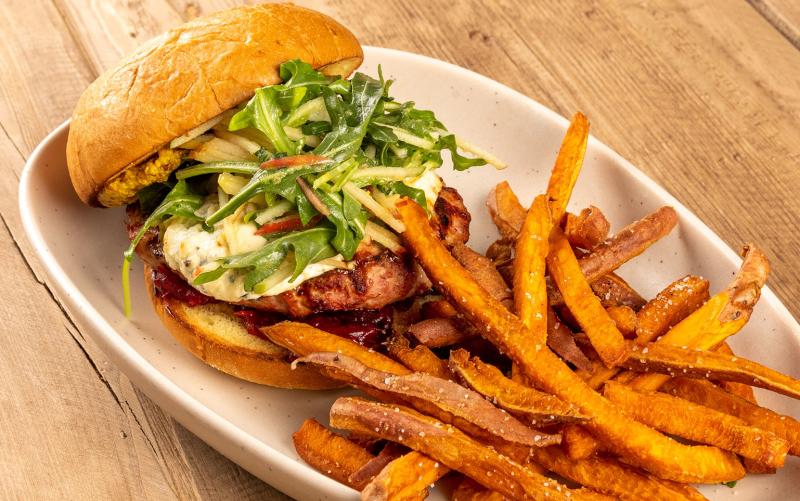 CONTINUE READING THE BEST OF OP BLOG SERIES