Let's face it. The hamburger is everyone's real hometown hero. When you visit KC | OP, the same is true. Don't just take our word for it, grab a burger – or several – while you are in town. Here are our top contenders for best beef (and no beef) burgers.
The Contenders
For this contest, we sideline the debate over cheese, tomato, lettuce and onion. Don't get us started on pickles. Mustard and ketchup, don't fool yourselves. This is all about the burger. Good fries are a bonus, but won't win the rodeo.
And the winner is…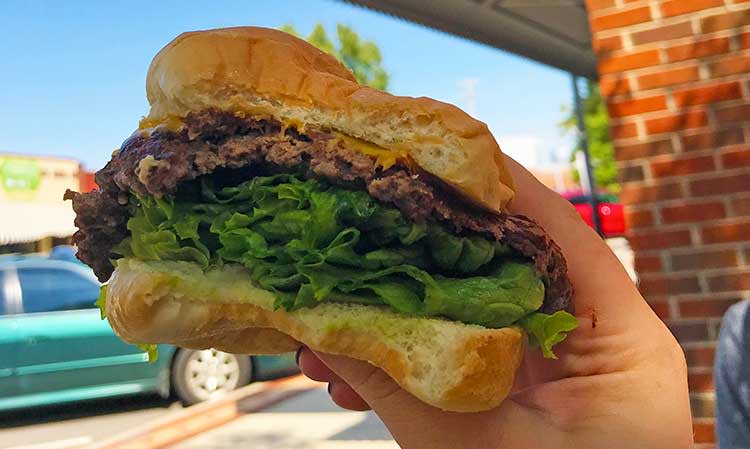 The unofficial winner of best burger in KC|OP is The Snack Shack on Santa Fe.
While the burger continues to evolve, we're a sucker for the classic. And when it comes to the real deal, nothing beats The Snack Shack. 
*Upon doctor's advice, we had to limit the number of burgers consumed for this blog. But honorable mentions go to Westport Flea Market, which often earns accolades "Best Burger of Kansas City," and Town Topic, with a burger that tastes delicious at 1pm and 1am.  Westside Local has an upscale burger worth the drive. Upper upscale would go to Corvino Supper Club's double cheeseburger, only available on their late-night menu. We hear Pigwich Food Truck has an amazing burger, as one would expect being parked next to a butcher. What other burgers did we miss? Comment below.
CONTINUE READING THE BEST OF OP BLOG SERIES