Now that the stockings are hung and the halls are decked, 'tis the season for a little merriment in the form of adult beverages. 
We tracked down the bartenders at some of our best restaurants in OP to ask them to name their best festive adult beverage. Some are on the menu and some are not, so be sure to ask! Without further adieu, here's our list (check it twice!) of Overland Park's best holiday cocktails that are sure to get even the grumpiest Grinch to feel the spirit of the season. We challenge you to sample these festive refreshments with your loved ones and fully embrace the spirit of the season when in Overland Park. Cheers!
This cocktail is like a warm hug, in all the best ways. It's served warm for those cold Overland Park winter nights. It features Captain Morgan Spiced Rum, Louisburg's Apple Cider from nearby Louisburg, Kansas, a hot buttered rum base (yum!), winter spices, and two kinds of sugar.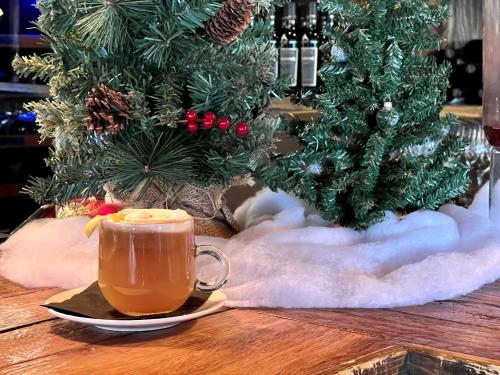 It's a classic cocktail with just the right amount of a cool, wintery blue. It's the kind of cocktail that says "Happy New Year!" in a glass. Unwrap ingredients like Kansas City's own Tom's Town Gin, lemon, Luxardo Maraschino Liqueur, Creme de Violette, and a cherry garnish.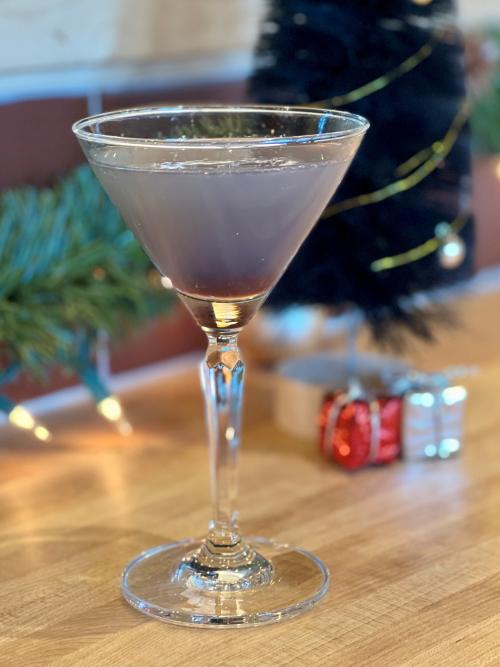 Chocolate Martini | Firebirds
Let's be real -- the holidays always call for chocolate. This not-on-the-menu classic martini cocktail includes Stoli Vanilla Vodka, Godiva Chocolate Liqueur, half and half, and garnished with Hersey's Chocolate Syrup. Be sure to tell them Visit Overland Park sent you!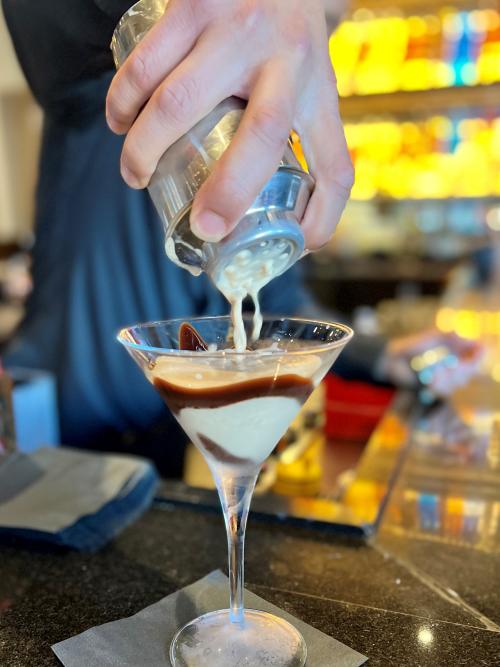 Velvet Amaretto just sounds smooth, doesn't it? And believe it or not, it's served at a coffee shop! Parisi Coffee has a cocktail menu. This winter, be sure to order the spiked version of the Amaretto Latte featuring Italian flavors. The cocktail includes velvet liqueur with smooth espresso, milk and an Amarena cherry on top.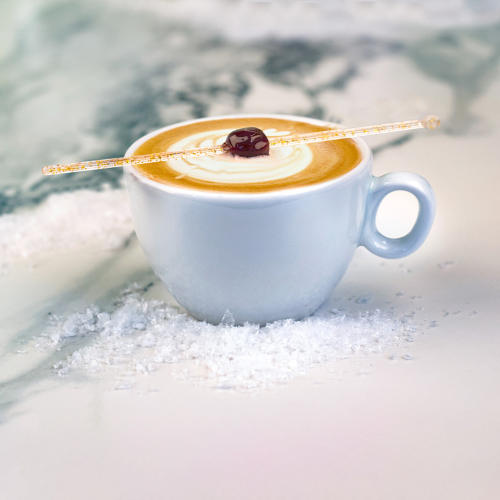 If you're a beer-lover, Martin City Brewing Company is your place this season. The Holiday Apple Ale is a crisp apple ale brewed with apples, cinnamon and nutmeg for all the flavors of the holiday season. Martin City promises every sip of this ale will remind you of the holidays. And after you try it, let us know what you think!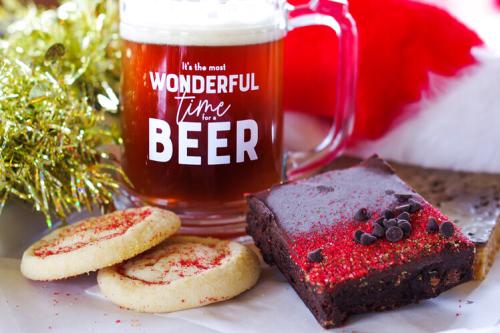 There's something about a chill in the air that makes you lift a bourbon. Veritas knows their bourbon. The Smoke French Vanilla is perfectly blended Makers Mark Bourbon, cognac and French vanilla syrup. It's smoked and served to keep you warm this winter.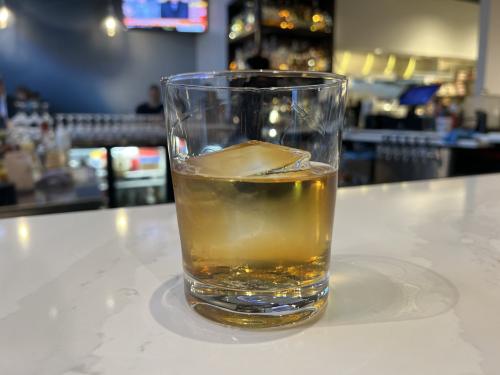 Cranberry is the fruit of the holidays so it's a natural choice in a holiday spirit. Chicken N Pickle takes cranberry-infused Bacardi, apple/cinnamon Syrup, lime juice, Lyons tropical mango juice, soda to make this festive drink. It's topped off with a rosemary fig and cinnamon stick.