Now that the stockings are hung and the halls are decked, 'tis the season for a little merriment in the form of adult beverages. 

After completing some strenuous research, we've nailed down a festive list of Overland Park holiday cocktails that are sure to get even the grumpiest Grinch to feel the spirit of the season. We asked the bartenders at each restaurant to give us a holiday cocktail. Some are on the menu and some are not so be sure to ask! Read our list (and check it twice), we challenge you to sample these festive refreshments with your loved ones and fully embrace the spirit of the season. Cheers!

This cocktail is served warm for those cold Overland Park winter nights. Warm your insides with Capain Morgan Spiced Rum, Louisburg's Apple Cider from nearby Louisburg, Kansas, a hot buttered rum base, winter spices, and two kinds of sugar.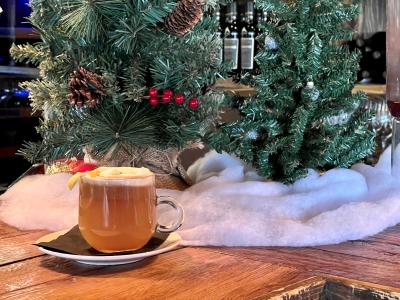 It's a classic cocktail with just the right amount of a cool, wintery blue. It's the kind of cocktail that says "Happy New Year!" in a glass. Unwrap ingredients like Kansas City's own Tom's Town Gin, lemon, Luxardo Maraschino Liqueur, Creme de Violette, and a cherry garnish.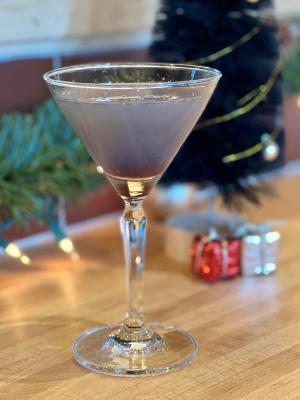 Chocolate Martini | Firebirds
The holidays always call for chocolate. This not-on-the-menu classic martini cocktail includes Stoli Vanilla Vodka, Godiva Chocolate Liqueur, half and half, and garnished with Hersey's Chocolate Syrup.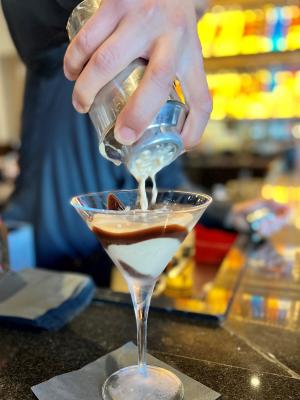 Cranberry French 75 | Dior
Dior has a complete holiday cocktail menu that's impossible to choose from. But the Cranberry French 75 is the one that is a top crowd-pleaser. This classic cocktail with a twist has lemon juice, Cranberry juice, Tito's Vodka, and Prosecco.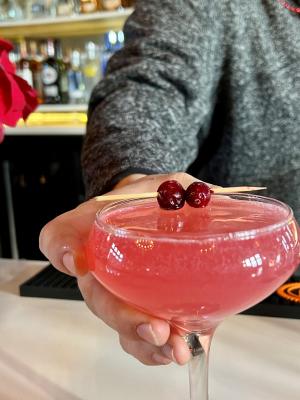 Rodney-Reviewed Stout | Brew Lab

What do you get when you mix holiday cheer with beer? This 7% ABV, full-bodied, chocolatey-hazelnut stout on tap at Brew Lab. This stout was created to honor local Kansas City craft brewer, Rodney Beagle, who passed away in 2021.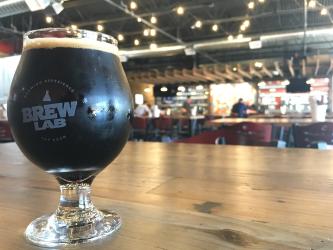 Peppermint Hot Cocoa | YaYa's 

Rich, creamy and smooth as chestnuts roasting on an open fire – this cocoa concoction is the perfect liquid dessert. Ingredients include steamed milk, chocolate syrup, Bailey's Irish Cream, Peppermint Schnapps, fresh whipped cream topping and shaved Ghiradelli peppermint chocolate on top. [Recipe and video below]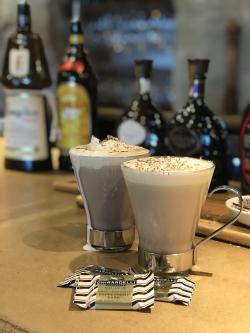 Recipe: Peppermint Hot Cocoa (Yaya's)
serves two
2 cups steamed warm milk
2 oz Bailey's Irish Cream
1 oz Peppermint Schnapps
Favorite hot cocoa mix
Homemade whipped cream
1 pinch of sea salt
Ghirardelli Peppermint Bark (shaved) on top
Need a monthly dose of fun? Sign up for Let's Go OP.  We deliver the best experiences and flavors in Overland Park directly to your inbox.