Everyone cooks. Everyone – from the ages of two to 102 – no one goes through life without cooking. Food is a basic need.
Whether you cook well is really a matter of opinion. Some people consider themselves fantastic cooks by pushing a few buttons on the microwave and some are trained professionals attending years of culinary school. Easy Mac versus Soupe à l'Oignon Gratinée (French onion soup) – hey, we're not here to judge your tastes.
When you walk in Olive Tree KC, you'll find fine food products such as olive oils and balsamic vinegars on display, but there's much more than what your eyes see. The Olive Tree KC is in the business of food education. Whether you're browsing, picking up a chef-prepared meal, or attending a class taught by one of Kansas City's top chefs, you'll leave as a better cook than when you walked in.
The Olive Tree KC offers plenty of items to stock your kitchen, but you'll also find a full demo kitchen and student classroom space. Olive Tree KC hosts a calendar full of cooking classes available online or in-person. Your instructor could be Culley Freese from Jax Fish House or Paige Vandegrift from the American Restaurant. Or you might even be learning from the latest up-and-coming chef.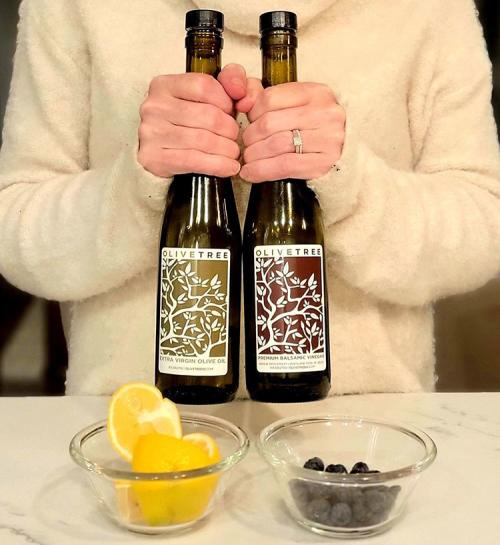 As you watch from the comfort of your home or in-person, the chefs will answer any of your questions about the meal as they're preparing it. They give recommendations on who sells the best eggs in the city and they'll spill their best trade secrets. You are provided with the recipes ahead of time so you can repeat the meal at home. You can choose meals from a 5-course French Bistro Classics to Old and New Irish Classics to Comfort Foods 101. You can even sign up for a class on Bourbon and Bacon. Horsefeather, anyone?
Whether you're shopping for Italian balsamic vinegar or browsing for the perfect barbecue spices –this is Kansas City, after all – the Olive Tree KC is there to enlighten, educate, and well, try awesome food that's much better than Easy Mac. It's more than a cooking store. It's an education on how to be a great cook for our basic needs.
Olive Tree is located at 7044 W. 105th St. in Overland Park or at Olivetreekc.com.