In 2023, Overland Park, recently named as the nation's Most Pickleball Obsessed City, will host its first-ever Professional Pickleball Association (PPA) Tour tournament event. The Vulcan Kansas City Open will celebrate its inaugural event as part of the expansion of the tour into the Midwest on August 24 to August 27, 2023 at Overland Park's Elite Tennis & Wellness.
Those who win their division at the Vulcan Kansas City Open in Overland Park are guaranteed a spot in their respective bracket at the 2023 USA Pickleball National Championships in November.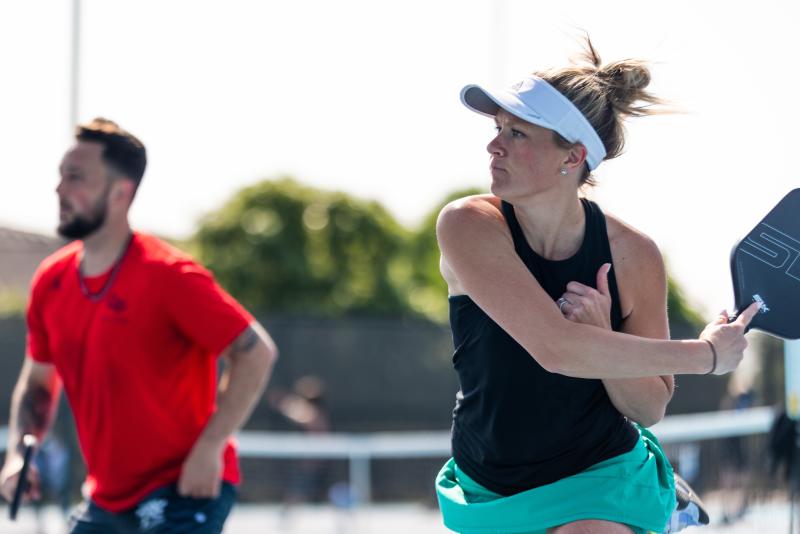 Kansas City Open Tickets
A grounds pass, courtside seat, or VIP pass gets you entry to this stunning facility that will be outfitted as the center of pickleball nationwide. The PPA features the best pickleball players in the world along with food, live music, sponsor tents, organized playing events, and more. You won't want to miss out on the biggest pickleball festival in the world!
The pro schedule is as follows:
Thursday: Mens/Womens Singles, 10am-8pm
Friday: Mixed Doubles, 10am-8pm
Saturday: Mens/Womens Doubles, 10am-8pm
Sunday: Championships, 10am-8pm
In order to sit on championship court, a courtside or VIP ticket is required. All registered players are given a weeklong grounds pass; however, a courtside or VIP upgrade is required for each day to sit on championship court.

Tickets may be purchased online.

Please note: Admission to the event is free for kids ages 8 and under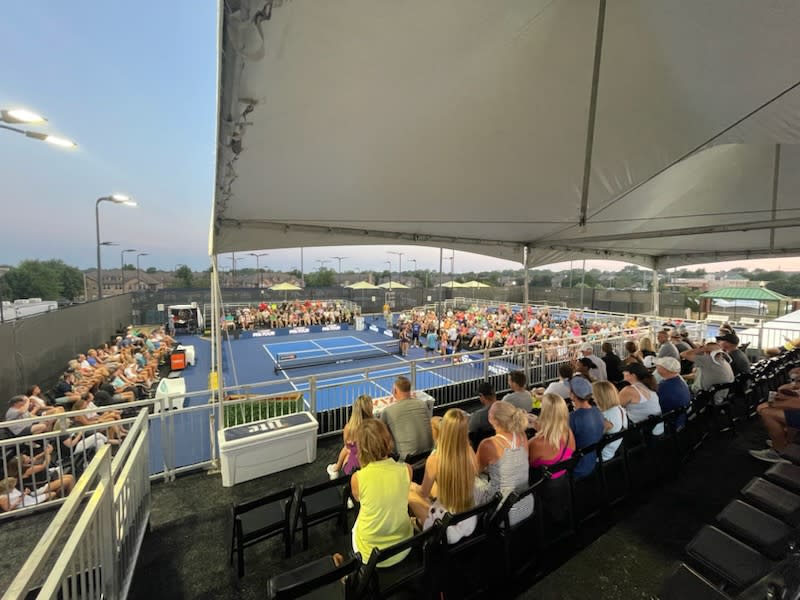 Player Field
A global field of PPA Tour amateur and professional stars will compete side-by-side for the biggest payouts in the sport of pickleball. Don't miss your chance to see: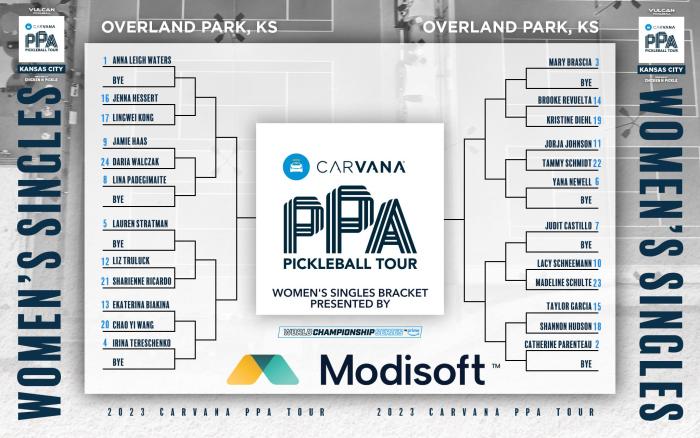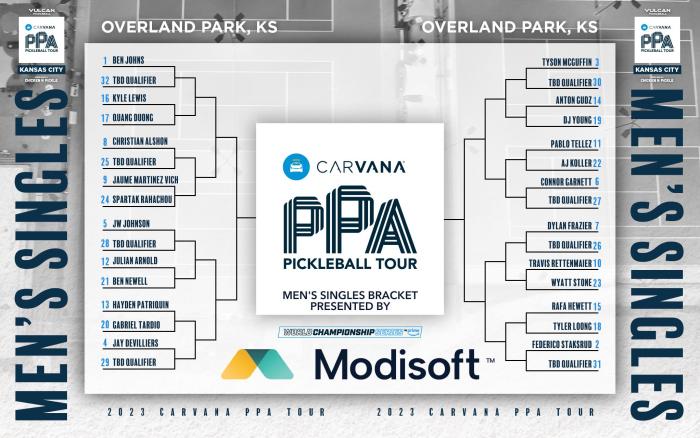 Fan Experience
Elite Tennis & Wellness is being transformed to include 29 pickleball courts to see all skill levels of play to accommodate the PPA Tour and will provide a championship court experience with a seating capacity of over 500 spectators for watching world-class pickleball. The intimate nature of the tournament site will afford unmatched sightlines and a unique opportunity for fans to be closer than ever to the on-court action. Don't forget to stop by the many vendors to get your own pickleball gear and grab a bite to eat from the various food trucks on site!
Parking onsite for PPA KC Open will be open to the first 450 vehicles each day for $10 per car. Cash or Venmo will be the two acceptable payment methods. Please enter from 146th St or Metcalf Ave and follow the signs to the field across from Elite Tennis' clubhouse. PPA has also arranged offsite overflow parking at Blue Valley Rec. There is no charge for utilizing the shuttle to and from the event.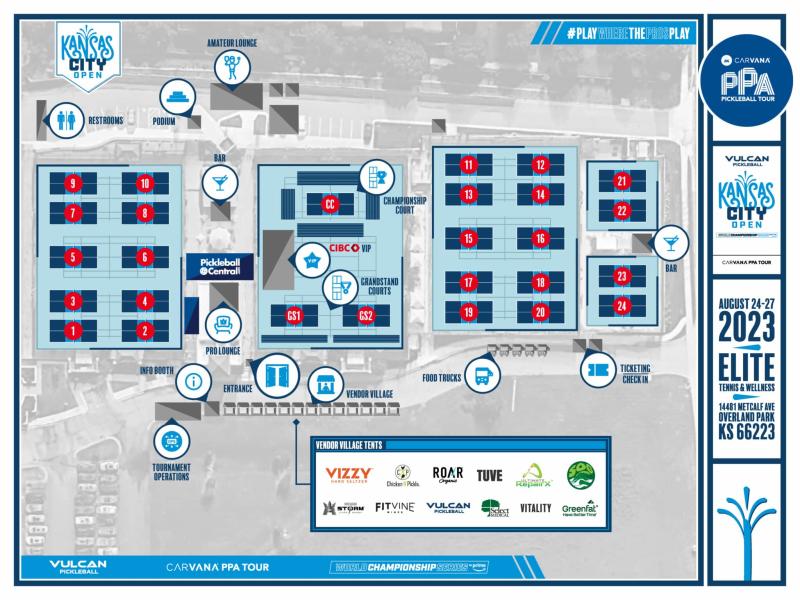 Away from the courts, explore all there is to do near the event. From our delicious award-winning "KC Famous" BBQ to some recreational pickleball if you didn't already get your fill, and lots of shopping and various activities. If you haven't already, book your stay at one of our hotels in Overland Park ... you'll be sure to have a good time in Overland Park.
Don't miss out on a moment of action as Vulcan Kansas City Open will be broadcasted on YouTube, Amazon Prime and the Tennis Channel.