This one goes out to all the coffee lovers out there. There is always the perfect coffee for the time of day. Maybe a nice pour over to start your day, an iced latte for a late morning pick-me-up, or possibly an afternoon cold brew to give you that kick you need to make it through the rest of the day.
The Contenders
Below are the top coffee shops in Overland Park, in no particular order. I strongly advise not visiting all of these coffee shops in one day. I am getting the caffeine shakes just thinking about it.
McLain's Market - McLain's Market has pretty much everything you need in a coffee shop. A wide variety of coffee offerings, their famous baked goods, and a covered patio. Extra points here for the drive thru that comes in clutch when you have sleeping kids in the car.
Revocup – Looking for a low-key spot to get away for a bit? Revocup has that. Not only is their coffee great, but it is also responsibly sourced. Revocup gives back a percentage of every cup of coffee and bag of beans sold to their coffee-growing communities.
Homer's -This is a Downtown OP staple. When you are here, you will feel like you are a part of the community. With their inclusive atmosphere and wonderful drinks (I'm talking about the Caramello) you will be happy you visited.
Pilgrim Coffee – Pilgrim does it all, and they are doing it all great. Pour overs, check. Americano, check. Nitro, check. Craft Soda, check. Louisburg Lemonade, check. As you can see, they have pretty much everything you could dream of. Now comes the question of whether you should get a donut or pop-tart to go along with it.
Parisi – Only at Parisi Cafe can you have an Italian coffee experience without having to leave Overland Park. Here you will find all the class coffee options executed to perfection, but you would really be missing out if you left without trying the Cold Brew Shandy.
Cafe Equinox – If you want to enjoy your coffee surrounded by plants, then Cafe Equinox needs to be on the top of your list. Located inside of Family Tree Nursery, Cafe Equinox takes the coffee experience to a whole new level.
And The Winner Is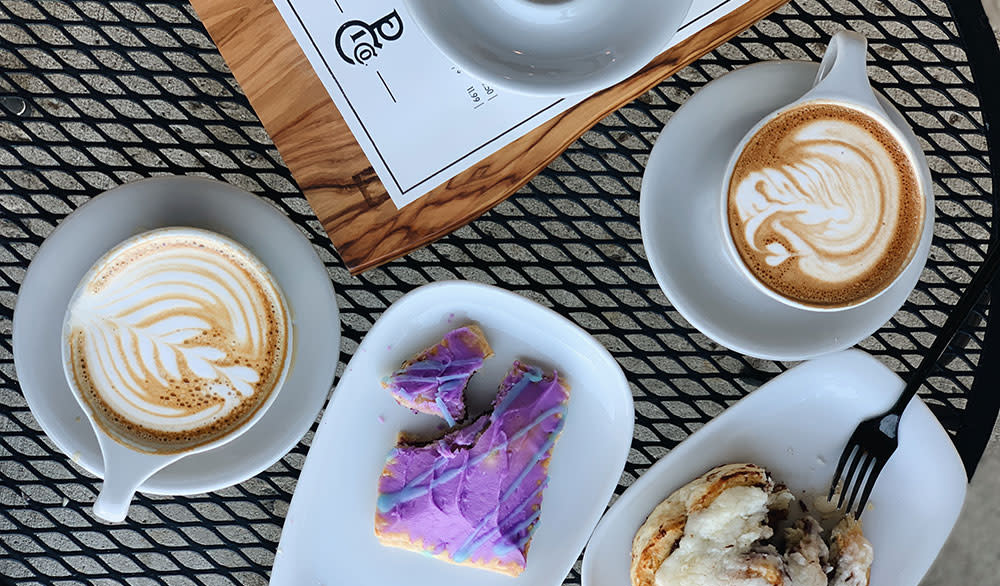 The results are in, the unofficial winner of the best coffee shop in Overland Park goes to Pilgrim Coffee. Pilgrim Coffee opened just over a year ago and has quickly become a local favorite. With plenty of space to spread out with the family, catch up with a friend, or sit alone in a corner with your laptop, Pilgrim is a great spot for all those things.
And for a monthly dose of fun, sign up for Let's Go OP.  We deliver the best experiences and flavors in Overland Park directly to your inbox. 
CONTINUE READING THE BEST OF OP BLOG SERIES