You can get them fried, grilled, double dipped, extra saucy, sweet, spicy, whole, drumettes, wingettes, bone-in or boneless. (Can we agree to call boneless wings "chicken nuggets" moving forward?) Anyway, you get the point. There is a style of wing for every day of the week, plus some.
We have worked on tracking down some of the best wings in Overland Park that need to be on everyone's radar when they are in town.
The Contenders
The top four wings in town run the gamut when it comes to flavor profile and cooking technique. The Peanut serves their wings whole, which includes the drumette, wingette, and tip all in one. Johnny's Tavern features their own sauce, which is a savory blend of buffalo and barbecue. Head over to Q39 if you are looking for the KC BBQ spin on a wing, dubbed "Best Wings on the Planet," and Hot Basil has you covered if you prefer an Asian style chicken wing.
And The Winner Is
While you could easily argue that all of these wings are the best in the area, the unofficial winner of the best wings in Overland Park goes to The Peanut.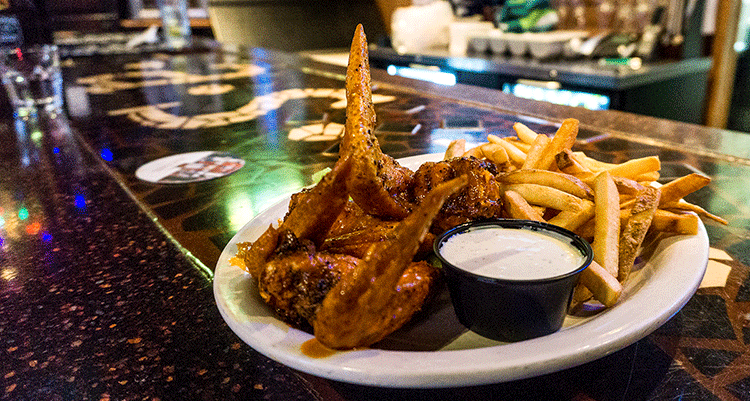 If you ask anyone what The Peanut is known for, their wings will more than likely be the first thing out of their mouth. And for good reason.
These wings are huge. They are messy, and they are delicious. The combination of a crunchy exterior and a peppery flavor are sure to leave wing aficionados and buffalo wing beginners alike licking their fingers and begging for another plate full.
Plan ahead and stick some wet naps in your pocket before you head to The Peanut.
Continue Reading The Best of OP Stories Series
We've rounded up the best barbecue joints in town! So, work up your appetite and get ready to…