"Whirlwind: Art in Motion" brings art, science and nature together at the OP Arboretum
Until September 30, visitors to the Overland Park Arboretum & Botanical Gardens will be treated to the sight of kinetic sculptures popping up in the middle of nature like wildflowers. This extraordinary experience which has been running for the past 18 months is thanks to a new kinetic art exhibition titled, "Whirlwind: Art in Motion."(Note: the exhibit is free with admission to the Arboretum.)

The exhibit, opened in April 2018 and features 13 sculptures that use natural elements—like wind, water, sunlight and magnets—to create motion in real time. It is the perfect fusion of nature, art and science… not to mention, the perfect occasion to use the "boomerang" video feature on your iPhone.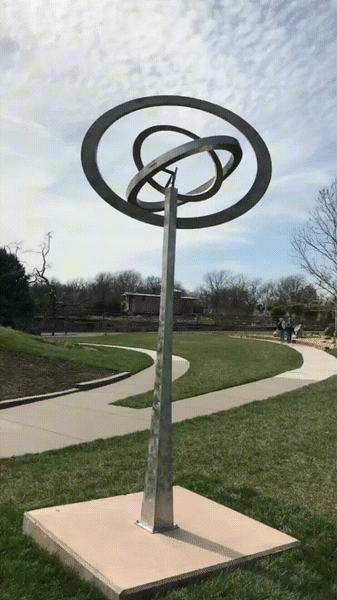 The artists in the exhibit are well-known sculptors with numerous other installations under their belts. They include Tom Brewitz, Lin Emery, Ralfonso, Jeff Kahn, John King, Jeffery Laudenslager, Evan Lewis, Meryl Taradash, Russ RuBert and Rein Triefeldt, who curated the exhibition.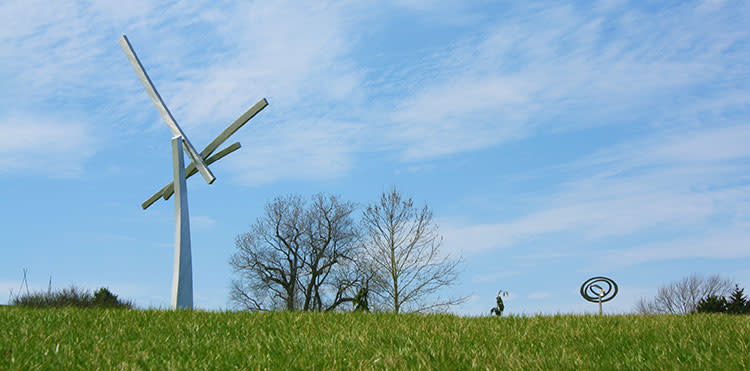 More fun at the Arboretum
After the sculpture tour, there's much more fun to be had throughout the 300-acre arboretum. Take the educational route and explore the eight natural ecosystems that thrive there. Open up Instagram and photograph Monet's stunning garden – no filter needed. Dazzle the kids with a stop at the Train Garden or help them burn off energy climbing "trees" at the nature-themed playground.
Ready for more outdoor fun? We've got you covered. Or check out the Top 10 Free Things to Do in Overland Park!