Spending the holidays in Overland Park can feel magical, especially when you have kids in-tow. So, pack your bags and bring the kids to Overland Park to make lasting holiday memories. Your little ones will be awed by the sparkling charm of Downtown Overland Park's Christmas tree (have them drop off a letter to Santa and he'll write you back!) Or on the south end of OP, bundle up the family with hot cocoa in-hand for Overland Park's Arboretum & Botanical Garden's Luminary Walk. There is no shortage of sweet memory-making options here in OP.  
So, without further ado, here's your bucket list of the best kid-friendly holiday activities in Overland Park. 
The Holiday Lights on Farmstead Lane is a. Holiday Lights on Farmstead Lane at Deanna Rose Children's Farmstead – a light show synchronized to your favorite holiday and movie music -- is one of our favorite, newer traditions as a family. We absolutely love spending time together, snuggled up in the car and watching the lights dance to the holiday music! One of my favorite things about the show is how often it runs, so you have plenty of opportunities to get out and enjoy the lights. 
Pro tip: Stop by a local coffee shop on your way and bring your own cocoa and snacks! And pack lots of blankets as you view the lights and listen to the music from the warmth of your car in the Farmstead's parking lot.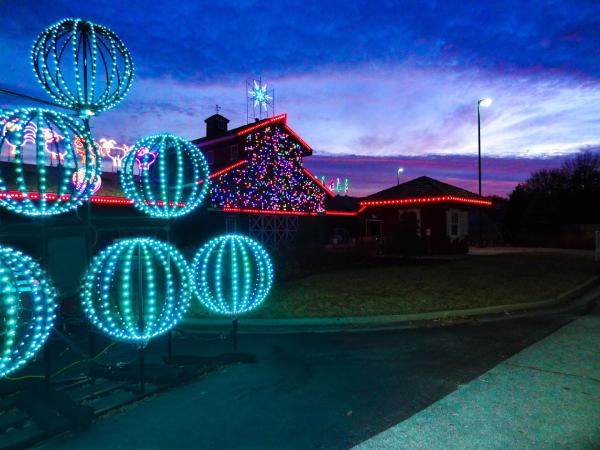 If there's one thing Overland Park is known for, it's the awesome shopping. You can knock out your whole holiday shopping list at Oak Park. And bring the kids too! Oak Park Mall has a lot of fun things for kids to enjoy this holiday break. There's a play area for smaller children right next to their carousel in the center of the mall. Oak Park Mall also has some fun stores for children to enjoy like the Lego Store and Build-A-Bear. Fun fact: if your child has a winter birthday, you can even head over that day and pay their age for the Happy Birthday Bear!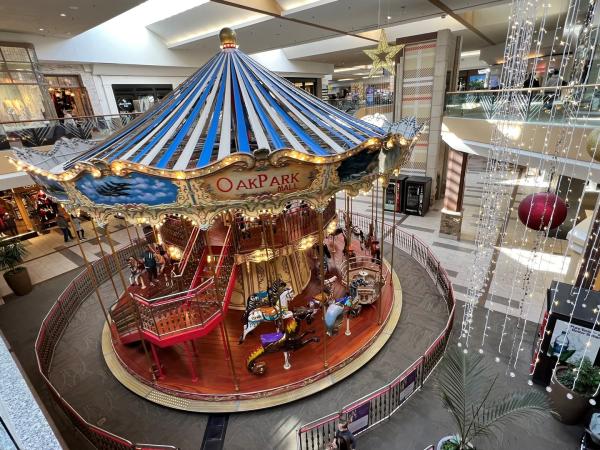 Have older kids that don't want to do "kiddie" things with the family?  TopGolf is definitely a spot that older kids will love. Although, even if you have younger children, it's easy for them to move around with each bay having more of a lounge setup versus table and chairs. Plus, there's no need to worry about the cold visiting TopGolf this winter, they have space heaters at each bay to keep your golf swing warm! Want to know a little secret? One of the coolest times to visit TopGolf is while it's snowing. You stay warm with a spectacular view.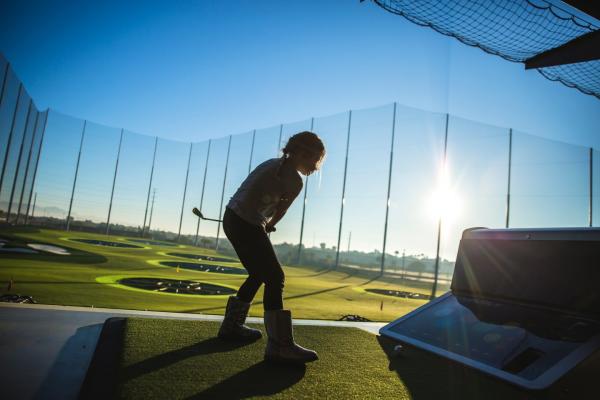 The Museum at Prairiefire is a great, indoor spot for your family to enjoy this holiday season. With experiences like holding a giant cockroach and smelling the moon, The Discovery Room will get your little ones exploring the world around them like you've never seen. And for those older kids, the Museum at Prairiefire also has Virtual Reality (now playing Jurassic World)! When you're done at the museum, go explore the Praireifire district. You can catch a movie at AMC, visit FatBrain Toy or even enjoy a game of bowling or Bocce at Pinstripes! After you're done at the museum, check out the Holidays at Prairiefire where you'll find Santa, Olaf and other holiday surprises for the kids!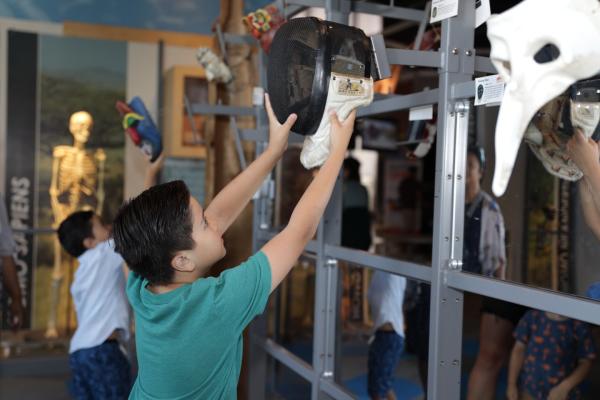 Speaking of Prairiefire! You need to check out the newly opened Chicken N Pickle just down the street from the Museum at Prairiefire. And it is one of our favorite places to visit as a family. We love their clean eating food, playing a game of pickleball and the fun turf area that is great for children to play in the summer. And in the winter, Chicken N Pickle in Overland Park turns the turf into ice skating! Skates are available to rent. You'll be sure to get that magical photo under the twinkling lights. We can't wait to enjoy our go-to family hangout spot with a different winter twist this season.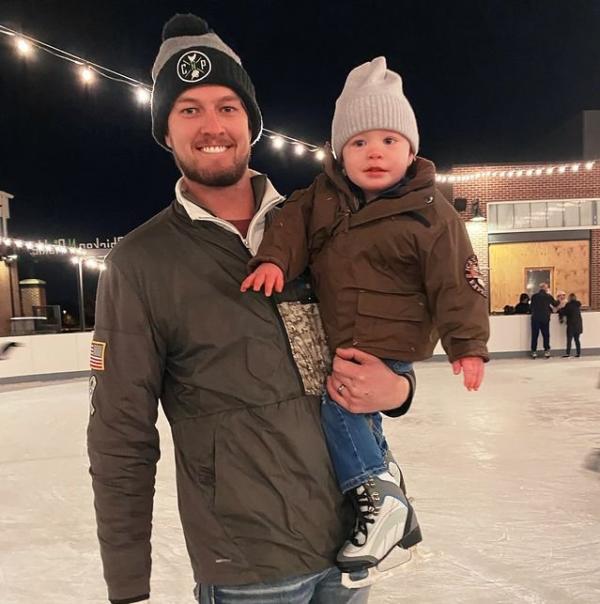 The Overland Park Arboretum & Botanical Gardens is pretty any time of year but during the winter, it offers the spectacular view of the twinkling glow of thousands of lights. Bring the camera (and the kids!) and take a walk on the candle-lit paths. The Luminary Walk at the Arboretum is a family-friendly walk through the gardens.  You'll find gnome and fairy villages and a colorful Children's Garden. The gardens are bright with color while the quiet woods are lit with candles lining the walkways. Enjoy musical performances in four different locations and visit with Santa in his Woodland Depot. The gardens are bright with color while the quiet woods are lit with candles lining the walkways.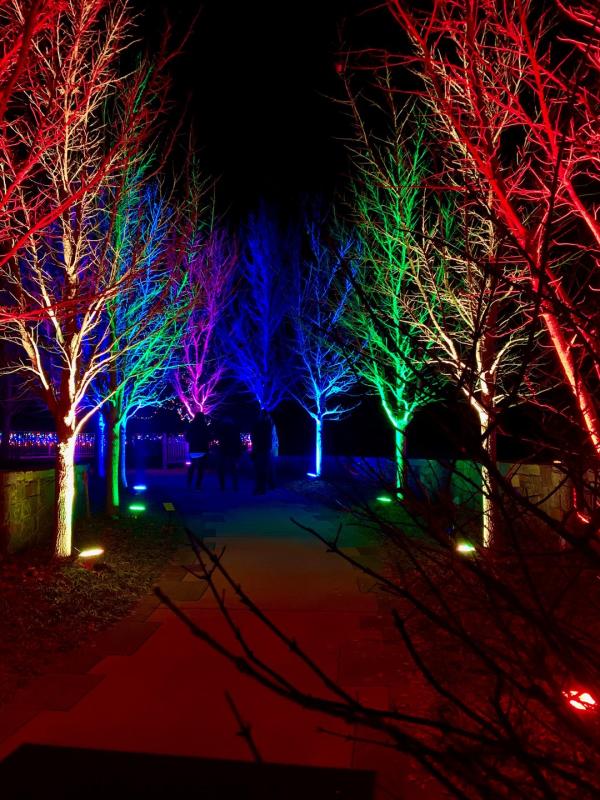 Have your kids ever dreamed of flying? Now they can! Book an experience at iFLY, Overland Park's indoor skydiving experience. iFly gives parents and kids a chance to experience the thrill and adrenaline rush of skydiving in a fun indoor environment. Instructors provide all the training you and your kids need to fly. They are really a huge help for first timers and they will allow kids as young as three to fly! IFLY will be sure to put a smile on your kid's face.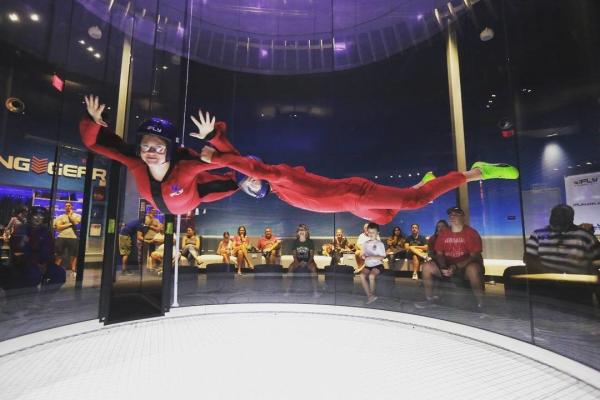 Need a monthly dose of fun? Sign up for Let's Go OP.  We deliver the best experiences and flavors in Overland Park directly to your inbox.