We've got some fresh faces to Overland Park! Stop in and say hello to the newest restaurants and businesses in OP. 
12180 Blue Valley Parkway
There's a new taco place in town and the menu is simple: tacos or not tacos. Tacos 4 Life offers much more than just chicken or beef tacos. Take your pick of taco from mango habanero, chicken bacon ranch, Korean BBQ steak, blackened mahi-mahi and more. Their "not tacos" options include salads, nachos, or quesadillas. The best part? For every taco, bowl, salad, quesadilla, or nachos purchased $0.24 is donated to Feed My Starving Children, a non-profit partner. The $0.24 donation is enough to feed a child one meal and those meals are shipped to over 70 countries.
14856 Metcalf Ave.

Sage Bites Bistro & Marketplace mixes food art with flavor explosion to make your next meal an Instagram-worthy one. Order the Bistro Cheese or Butter Board – the butter and cheese are made in-house. Or play with your food with a Caprese Shooter – five shooters filled with tomatoes, mozzarella, basil and balsamic served on seasoned greens. You can't go wrong with any of the bistro's sandwiches or salads. Sage Bites Marketplace partners with local artisans. The art on the wall plus every culinary product on the shelf are locally sourced. You'll even find the culinary artisans featured in the bistro's food.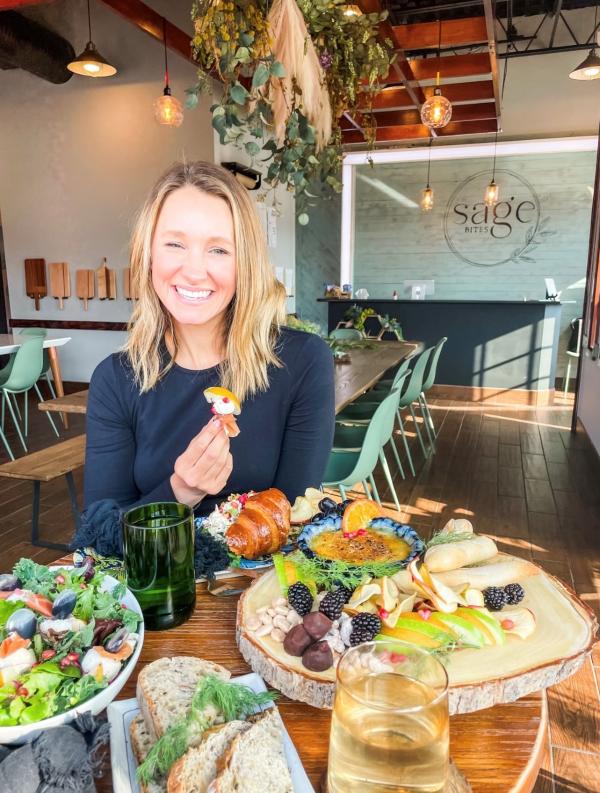 7901 W. 151 st Street
Each plate at Tacos and Tequila offers the delicious Mexican cuisine from Ciudad Juarez, Chihuahua, in Mexico. Expect to find the freshest ingredients sourced from the local community in Overland Park. Tacos and Tequila hand-picks chefs that are passionate about bringing joy to your plate. Every day is a good day to dine at Tacos and Tequila but if you go on Thursdays, try some of the best margaritas in town made with all natural ingredients for only half the price!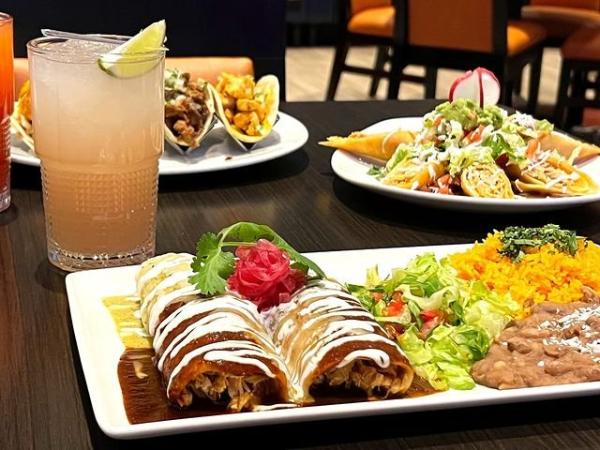 6403 W. 135th St.
Bring your competitive friends to BRKTHROUGH in Overland Park. BRKTHROUGH is a social gaming destination designed for teams of two to four players. With over 22,000 square feet of space, it features over 35 unique and immersive high-technology, fast-paced game rooms. Game rooms are based on three different types: physical, mental, and skill. You probably won't know what to do the first time you go into a room but figuring it out is part of the game. The countdown begins when you open the door. Keep playing rooms to move higher and higher on the leader board and compete for bragging rights!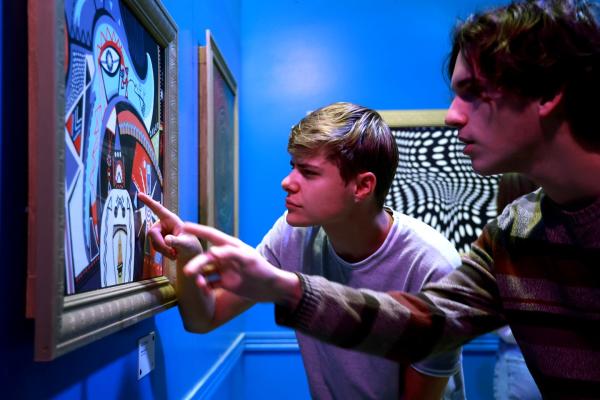 9879 W. 88th Terrace
Overland Park is home to over 80 parks, one of them including Strang Park. Strang Park is an 11-acre neighborhood park featuring Overland Park's first inclusive playground. There are also family-friendly restrooms and gaming areas, historical markers and access to nearby amenities. Strang Park features a 30-foot tower and slide, a sensory tunnel, climbing cargo nets, and in-ground trampolines. You'll also find a separate toddler playground featuring a Farmers' Market-themed play area, a gaming promenade with cornhole, checkerboard tables and oversized lawn chess.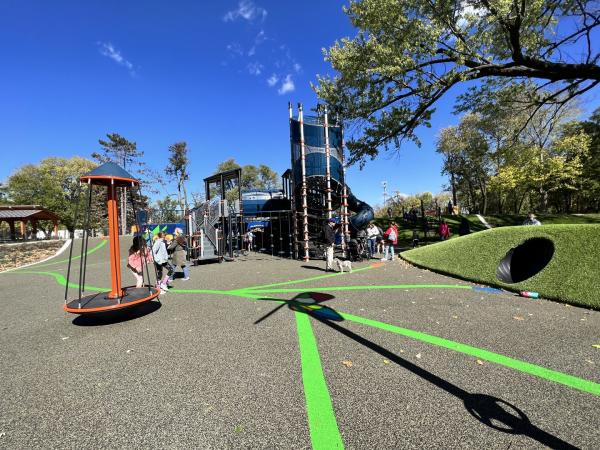 8030 W. 151st Street
Sports fans – Overland Park has your gameday gear. Rally House is a specialty sports boutique that offers a large selection of apparel, gifts and home décor representing local NCAA, NFL, MLB, NBA, NHL and MLS teams. Rally House also carries local novelties and gifts such as accessories decorated with Kansas City backdrops, local drinkware and some t-shirt renditions of Kansas City and Overland Park's most popular breweries. Be sure to grab some KC barbecue sauce or barbecue rubs to bring home! Rally House sells local foods that travel easily.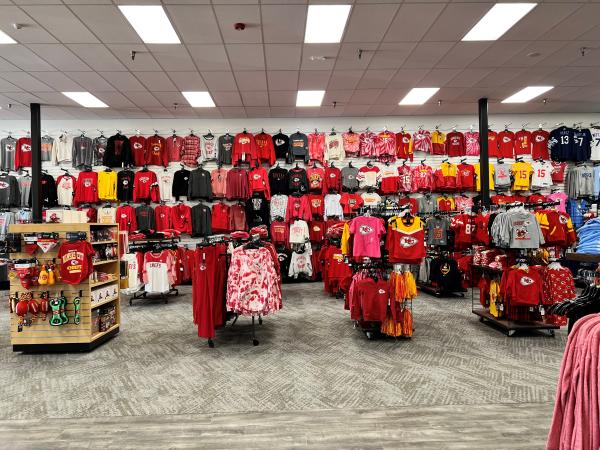 11934 Roe Ave.
It's one of Overland Park's newest boutiques for women. Clairvaux's style can be described as a mix of Parisian chic mixed with California laid-back cool. Clairvaux offers a collection of over 100 emerging designers in the categories of ready to wear, shoes, handbags, gifts and accessories. In addition to in-store and online shopping, Clairvaux offers The Services, a personal stylist experience. Personal stylists help every client create a wardrobe that works for your style by providing customized appointments, closet edits and curating specially chosen items.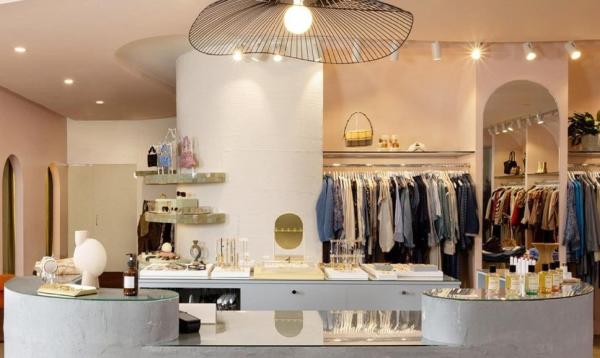 7719 W. 151st Street
Native Seed strives to bring you the best shopping experience online and in-store. Native Seed is a women's boutique owned by a mom and her two daughters. The three women bring the fun and smiles to you through fashion. Stop in and bond over quality merchandise such as clothes, shoes, jewelry and gifts at affordable prices. Native Seed stays mindful by reducing their carbon footprint as a retail business. They use natural lighting when they can, and you're always given a digital receipt. Those are just a few of many things they do to help area landfills.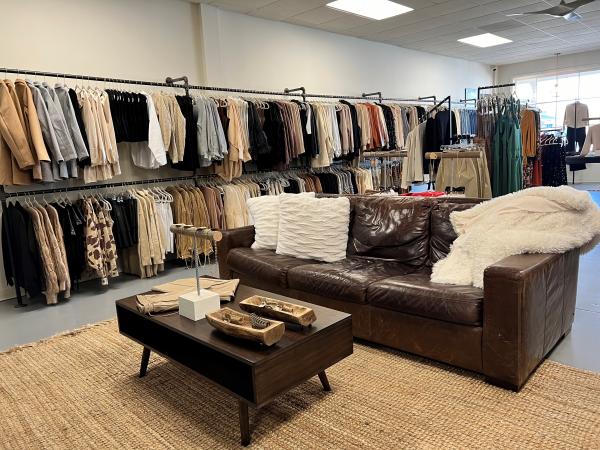 Need a monthly dose of fun? Sign up for Let's Go OP.  We deliver the best experiences and flavors in Overland Park directly to your inbox.