Ahhh, the aromas of fall are here… so that can only mean one thing: Your local coffee shop drive thru line is 20 cars deep and snarling traffic for the coveted pumpkin spice latte. And let's not forget Instagram selfie photo opp to be seen with your first #PSL of the year. But, what if the #PSL life isn't your thing? 
We are about to rock your world. According to KC Coffee Geek, Overland Park has some of the best coffee scenes in the country. What does that mean for you? This means we get to reap the benefits of excellent, locally roasted coffee and we're here to share what some of the best PSL alternatives are in OP.
Starting out our local list is McLain's Bourbon Caramel Latte that takes the sweet and oaky smells of fall latte season seriously. Their homemade marshmallows are paired with a drizzle of caramel sauce for a little warm-you-up. McLain's Market sources their coffee from Sway Coffee Roasters, a local Kansas City coffee roasterie. If bourbon isn't your thing, their classic Market Latte is made with vanilla, cinnamon and honey. It's like a hug in a cup.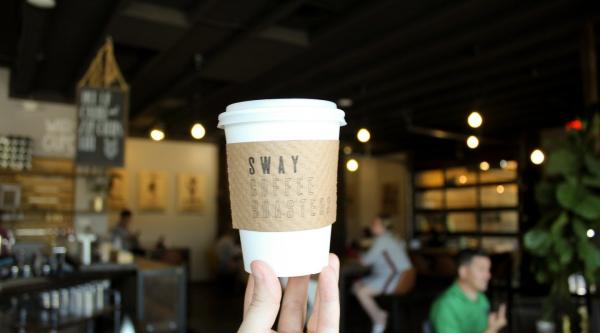 Vegan's rejoice. You too can participate in the fun of fall drinks. Mud Pie offers a Joe Palmer this fall. It's a hot cold brew mixed with lemonade and cider. It can be prepared iced too. Interesting, right? We've tried it and can attest to its deliciousness. So... Lemonade + Cold Brew + a hint of vanilla = your favorite interesting new obsession.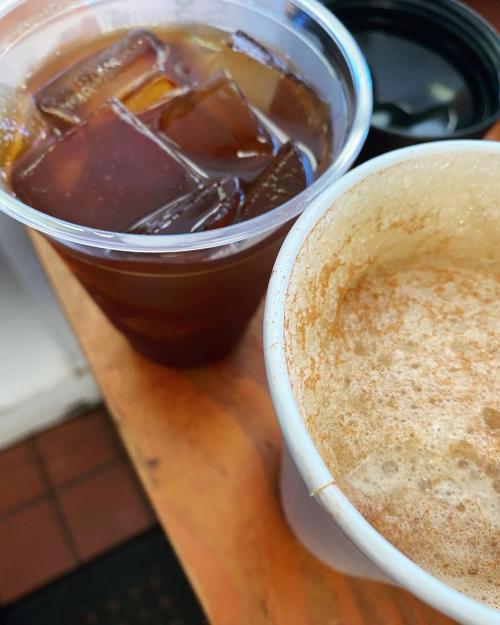 Nothing says autumn more than apple pie! Homer's, in Downtown OP, is putting apple pie in a cup with their Apple Pie Chai. So throw on your favorite, broken-in, hoodie and go taste all the flavors of apples and cinnamon in a Homer's mug. If you're not a chai person, another yummy fall option is the Maple Cinnamon Latte.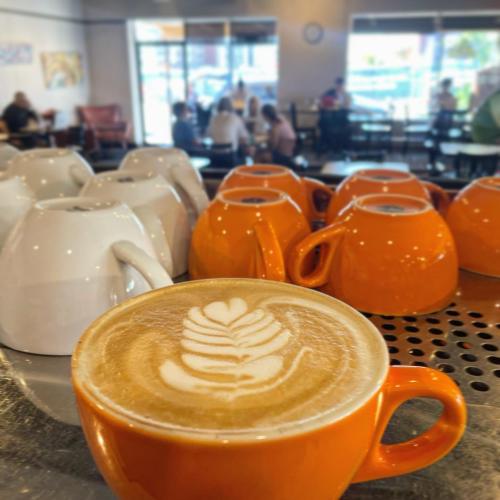 Bear Necessities strives to bring you the best cup of coffee you've ever had. Overland Park's newest coffeeshop features the Pumpkin Caramel Latte this fall. For those that don't like the spice in pumpkin spice -- this one is a definite must-try. Wait, you like the spice? Try their Spiced Brown Sugar Latte. Feeling like playing a bit safer? Try the Rosemary Vanilla Latte.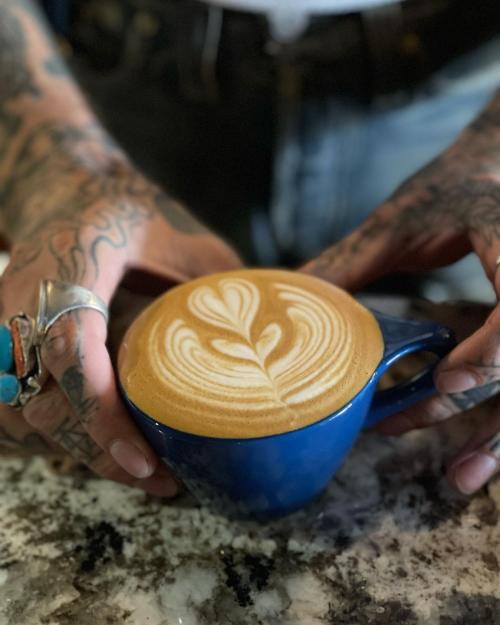 You will thank us later for this one. Pilgrim Coffee Company quickly turned into a local favorite. The Honey Cinnamon Latte is the perfect warm-me-up on those cool fall mornings. They also feature a Maple Brown Sugar Latte and Caramel Apple Cider.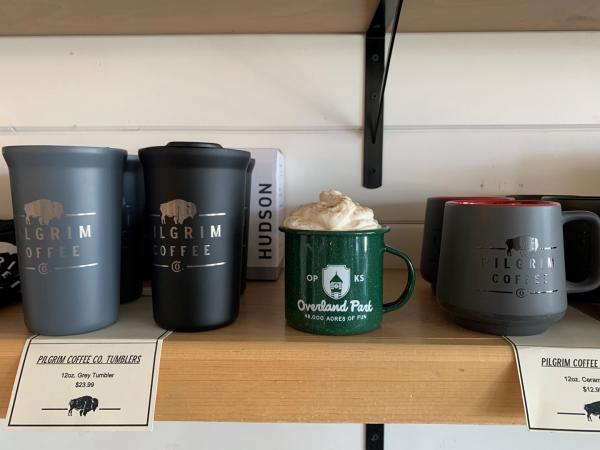 Vermont Autumn Latte at Brew Haha
Brew Haha is always creative with their fall lattes. The Vermont Autumn Latte is a warm combination of maple and fall spices that can served hot or iced. The regulars rave about their cold brew, so make sure that is also on your list of drinks to try here.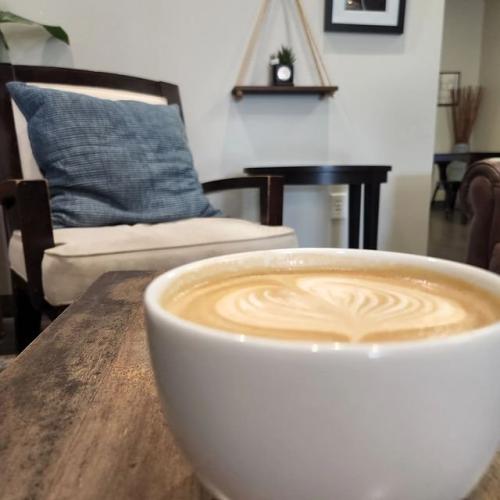 Pumpkin Patch Cocktail at Parisi Cafe
Need a little happy hour in your coffee? Parisi Cafe's Pumpkin Patch Cocktail is only available in Downtown Overland Park. It's Parisi's take on a traditional milk punch with a splash of fall. This festive beverage features Plantation Barbados Rum and oat milk, complemented by spiced pumpkin purée and an edible fall garnish. Want the caffeine without the alcohol? Try the Blackberry Crumble Latte, featuring flavors of wild blackberry and spiced brown sugar.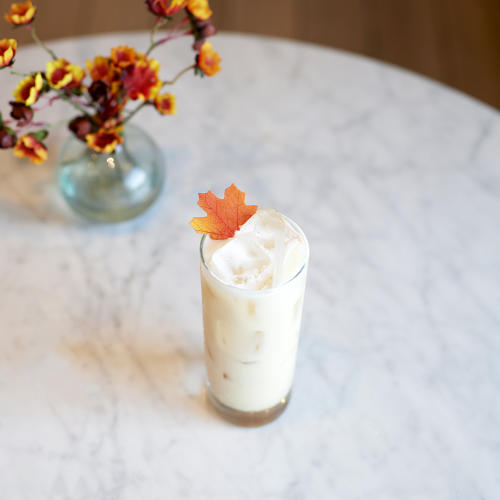 You can't forget the spooky drinks in the fall! Halloween is upon us and Jinkies! Coffee and Hangout is all about the creative coffee drinks! Try the Black Widow made with a black vanilla spice infused with an Amaretto Latte. Jinkies has a complete Halloween menu with names like Potters Potion, Screamsicle, Witches Brew, and Night of the Living Corn. We recommend trying them all.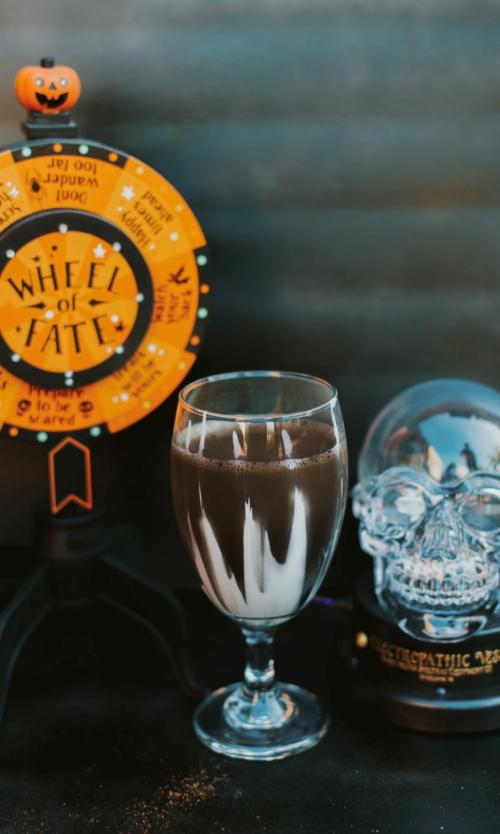 Order it hot or iced, Summer Moon is bringing in fall with their Autumn Spice Latte. This fall drink is a signature 1/2 moon latte with all the autumn spices. Summer Moon's Moon Milk is a signature sweet cream that complements the oak-roasted undertones of their coffees, rather than overtaking them. Add that to fall spices, and the drink is pure magic.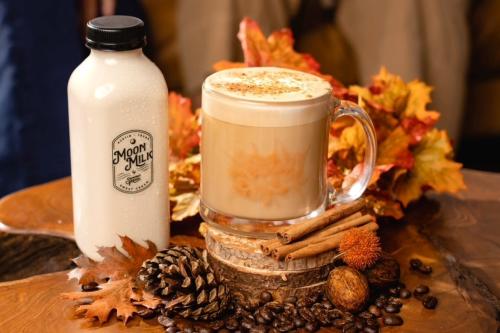 Once November hits, be sure to check out Cafe Equiox inside Family Tree Nursery for a truly unique latte-sipping experience!
With all of these great options, you are bound to find a new favorite coffee spot in Overland Park. And if you need some food to go along with that coffee, be sure to check out our Overland Park brunch spots. Once you get your fuel for the day, explore one of these Overland Park fall events.
We uncover the best experiences and flavors in Overland Park and deliver them directly to your inbox! Sign up for Let's Go OP, our monthly insiders email.