There's a Midwestern chill in the air and, as temperatures drop, Cabin Fever rises. We suggest bundling up and venturing to Overland Park where there are enough indoor adventures to cure cooped-up kiddos of any age.
 
Dave & Buster's
Burn off some pent-up energy racing around one of the region's largest arcades. Whether your group prefers classics like Skee-Ball and Pop-A-Shot or new-age games like Star Wars Battle Pod and Candy Crush Saga, there's an adventure to fit every type of gamer. And plenty of fuel is on hand at the in-house restaurant – we suggest the pepperoni pretzel pull-apart for kids and the Crown Apple Cocktail for Mom & Dad.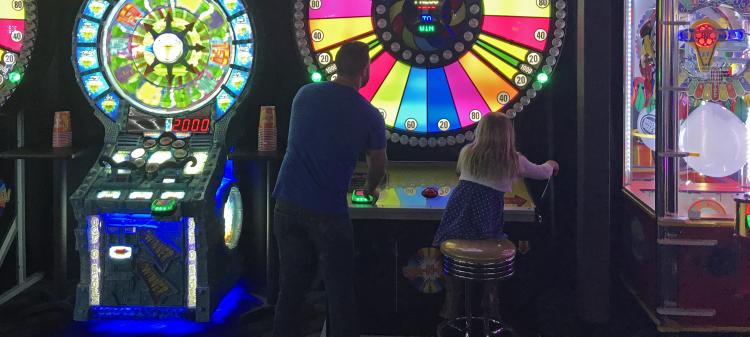 Pinstripes
While it may be cold outside, your arm will be warmed up after a few indoor games at Pinstripes. Pinstripes has two levels of entertainment offering both bocce AND bowling. Win or lose, refueling is critical so we suggest ordering from their full made-from-scratch lunch and dinner menus. If you time it right, you can take advantage of their popular bottomless-buffet Sunday brunch.


Nerman Museum of Contemporary Art
Inject a little culture into your playtime routine with a field trip to this internationally acclaimed modern art museum. Located on the campus of Johnson County Community College, the Nerman boasts an impressive permanent collection, cutting-edge sculptural pieces and a dazzling collection of American Indian works. Did we mention admission is FREE?




Kidscape at the Johnson County Museum
This educational playground features classic staples of Americana come to life. Kids can tend to toy animals and collect eggs in a 19th-century farmhouse, serve burgers and fries at a 1950's-style diner or teach class in a one-room schoolhouse. Lots of pretend patients need caring for at the town hospital and the secret cave in the park needs exploring, so clear at least a couple hours for this afternoon adventure.



Museum at Prairiefire
Three surefire ways to WOW your kids at this one-of-a-kind museum: 1) Merely stand outside and admire the stunning, colorful dichroic glass exterior that conjures up imagery of a blazing prairie fire. 2) Watch their jaws drop as they marvel at the first complete T-rex ever assembled in the Great Hall. 3) You can smell the what the moon smells like. No, really.



Iceskating at Chicken N Pickle
Nuh uh! Don't leave Prairiefire quite yet. If you're one to brave the elements of Old Man Winter, head to Chicken N Pickle for some ice skating. The rink is open for as long as winter allows. Bring your own pair of skates or rent them, the Zamboni is waiting for you. If you're not into iceskaing, head inside! Chicken N Pickles has an outstanding food menu (and drink menu too!). Pickleball is available outdoors -- and indoors too. Winter, summer -- Chicken N Pickle at Priairiefire should be on your to-do list!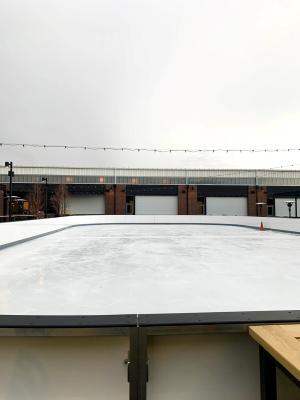 Need a monthly dose of fun? Sign up for Let's Go OP.  We deliver the best experiences and flavors in Overland Park directly to your inbox.