Memorial Day is remembering and honoring the lives of men and women lost while serving the United States Armed Forces. It's also the unofficial start of summer. Those men and women paved the way for us to have a summer of freedom every year. Here's your guide to honoring the heroes (and some summer fun too!) around Overland Park and Kansas City.
Honoring those lost ...
It's a day that will be forever remembered. In honor of the victims of 9/11, the memorial at the Overland Park Fire Training Center serves to educate visitors about the tragic events and heroic efforts of that day. A 14-foot piece of steel from Ground Zero is on display. A victim's panel lists the names of those who died and a weeping wall fountain represents those who survived. When you walk to the memorial, you'll walk on a piece of granite pulled from the World Trade Center after the attacks. 
Over a million and a half U.S. soldiers served in the Korean War from 1950 -1953. Korean War Veterans Association has erected this Memorial to honor their service and sacrifice in what many called America's "forgotten war". 36,940 lost their lives in the war including 415 from the state of Kansas. 8,171 are still missing in action. The backdrop of the memorial has 30 granite panels engraved with the Korean War statistics plus plaques for each of the five military service branches. When you enter the memorial, you will pass standing formations and rocks that represent the rugged terrain of the Korean landscape. The Korean War Veterans Memorial is located near 119th and Metcalf.
When in Kansas City, the World War 1 Museum and Memorial is worth the stop on any day of the week but especially on Memorial Day weekend. Stop inside the museum to view War Remains, a virtual reality experience a look at the Western Front from a soldier's point of view. The National WWI Museum and Memorial has a lineup of events and activities to recognize Memorial Day. The American Veterans Traveling Tribute's Vietnam Wall, a replica of the Vietnam Veterans Memorial in Washington, D.C., returns to the National WWI Museum and Memorial. Nearly 400 feet long, the display contains every name etched on the original memorial. A public program on Memorial Day features remarks from dignitaries and a keynote from Lieutenant General Larry Jordan. Veterans and active duty military personnel receive free admission to the Museum. For the general public, admission is half price all weekend.
Also, don't miss one of Kansas City's favorite traditions, Celebration at the Station, across the street at Union Station. Enjoy a performance from the Kansas City Symphony and Kansas City's largest fireworks display.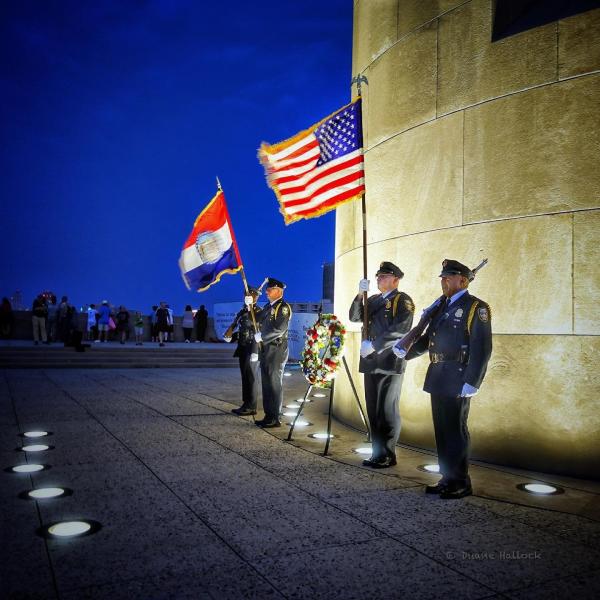 Photo by Duane Hallock
If you drive down the lifeline of Overland Park named Metcalf, you won't miss it. The Overland Park Lions Club raises over 450 American flags along Metcalf Avenue eight times a year -- and Memorial Day weekend is one of them. The Overland Park Host Lions Club is a local chapter of Lions International, the largest community service organization.
---
Welcome in summer...
Kick off Memorial Day weekend early at Priairiefire. Every Thursday evening through September 1st, bring a seat for the family and enjoy free live music concerts throughout the summer! Prairiefire closes off the streets to allow for music, dancing, and some of the best food and patios in Overland Park! The band is located in front of Pinstripes and The Brass Onion.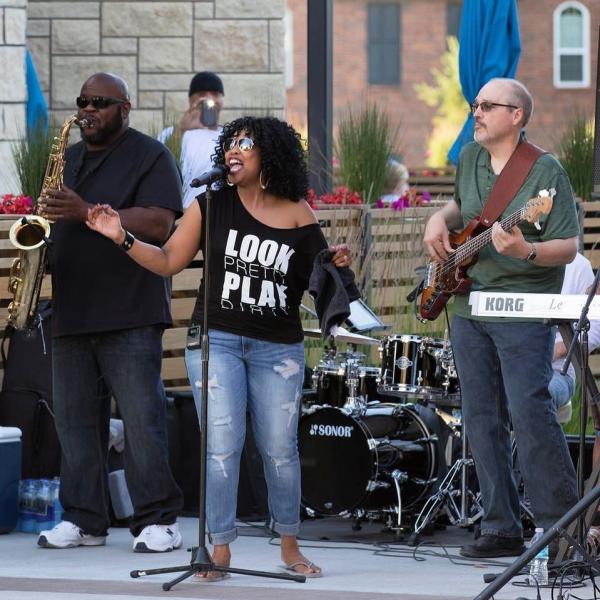 Naka-Kon is an annual three-day convention, celebrating anime, manga, cosplay, music, fashion, gaming, and more! Every year, we bring your favorite voice actors, musicians, cosplayers, artists, designers, and industry experts to the Overland Park Convention Center. Catch guest panels and performances, be part of our cosplay competitions, enter contests, and learn about working in the anime, manga, and music industries.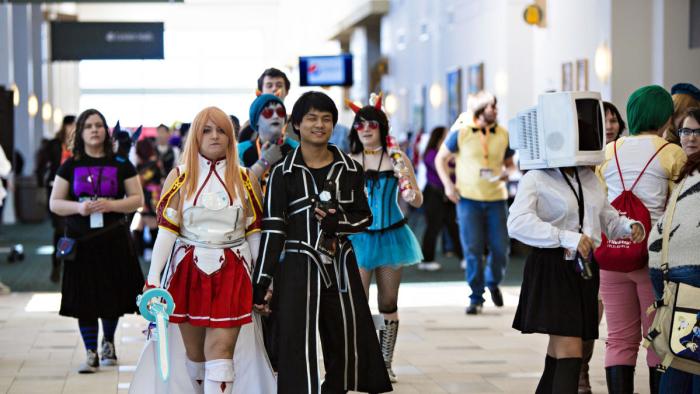 Hop on in, kids! Overland Park will be opening it's public pools on Sunday, May 28th. Pools will be open from noon - 7 pm. Young's Pool, Bluejacket, Stonegate Pool, and Tomahawk Ridge Aquatic Center will be opening for the 2023 season. If you prefer a leisurely time at the area parks, Thompson Park, Roe Park, and Sapling Grove Park all have splash pads to cool off with the little ones.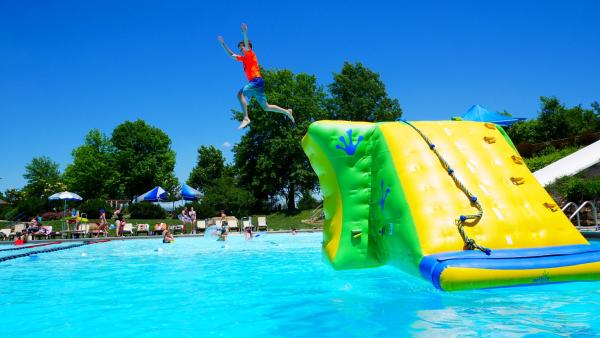 Watch Kansas City's newest professional sports team! KC Current is in the National Women's Soccer League. The team plays at Children's Mercy Park in Kansas City, Kansas while their new historic stadium is being built in Berkley Riverfront Park in Downtown Kansas City. The new stadium is the first soccer-specific stadium purpose-built for an NWSL team. The KC Current takes on Houston Dash Friday May 26th at 7 pm.
The KC Royals, a Major League Baseball, will be playing at home playing the Washington Nationals  on Memorial Day Weekend, May 26th - May 28th. Friday night home games are even better May through August when fans can enjoy a FREE post-game firework show.
Tag us on social @visitoverlandpark or with #VisitOP